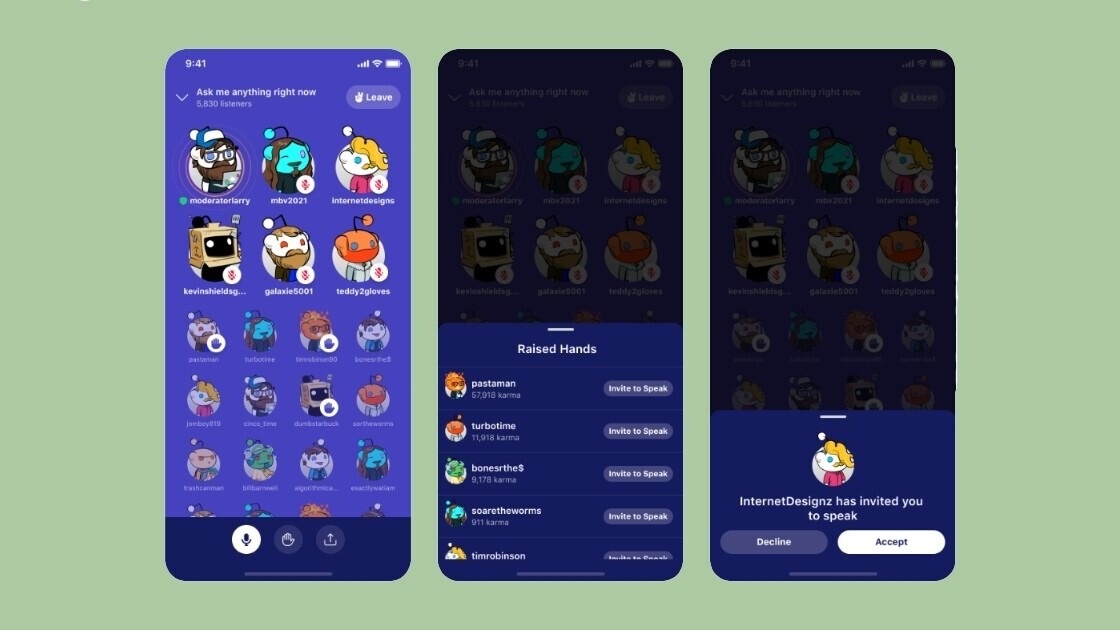 Reddit is joining the audio movement with a new feature buried inside the platform. The popular Q&A platform is the latest to launch a competitor to Clubhouse, a supposedly $4 billion audio company, with nothing to show for it.
Launched in April 2020, Clubhouse's popularity sent warning messages to big tech companies in the social media space, which has prompted them to rush and offer audio features. Reddit is the latest to announce audio features, after Facebook, Discord, and Twitter.
Reddit's audio feature is called Reddit Talk. Reddit Talk allows to voice chat with other Redditors inside subreddits live.

Like Clubhouse, you can create chat rooms or join existing ones. Additionally, there are emoji reactions available, similar to what is available in Twitter Spaces.
Reddit Talk is still under testing, and those who wish to be first in line can express their interest by filling a form.
During the trial period, only moderators can host talks. Possibly, this is meant to ensure users uphold the company's terms of use.
Audio is hard to moderate, as users talk in real-time, and platforms don't record these conversations. However, Reddit could presumably handle it better due to how the platform works and, in part, due to reliance on community admins. Subreddit admins can remove abusive users from live talks, mute them or even permanently ban them from joining rooms in the future.
Reddit has not specified when the feature will go live.
Recently, Facebook has announced a slew of audio features, including a Clubhouse competitor, an audio creation tool, Soundbites, and a push into podcasts.
Image credit: TNW
Read Next: Facebook Announces a Suite of Audio Products