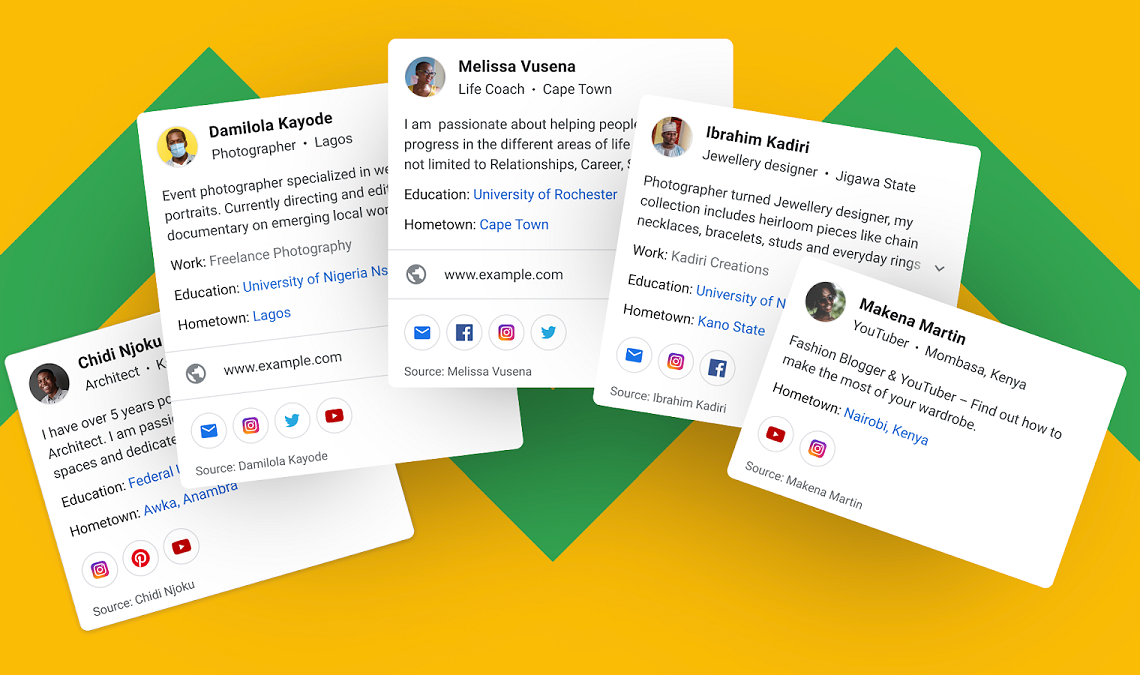 Famous people are pretty easy to find on Google Search due to the vast amounts of information about them online. Most importantly, popular people have knowledge panels on Google Search, which includes the most important information about them and links to their personal websites and social media profiles, if any.
But for the common folk, like you and me, it can get messy. Even searching for your own name online doesn't reveal the most accurate results. Google is, however solving this with a new feature called People cards.
People Cards acts like a virtual card that allows anyone – from content creators, business professionals, influencers, entrepreneurs, prospective employees, self-employed individuals, freelancers– to build an online presence.

You can highlight the information you wish others to know about you, provide links to your personal website and social media profiles.
Pre-requisites: A personal Google Account with Web & App activity turned on and a smartphone (The feature is not yet supported on desktop).
How to Create a Personal People Card on Google
Step 1. Sign in to your Google Account
Step 2. Search for your name or "add me to Search" using your mobile phone
Step 3. Select "Get Started"
Step 4. Fill out the required information like Name, location, About, and Occupation. You can also provide additional details like education, hometown, website, social profiles, email, phone number (these are optional).
Step 5. Click the "Preview" button to see how your card will look in Search.
Step 6. Satisfied with the result? Click Save to finish the process. Tap View Card to view how your card looks like.
That's how you can add your profile on Google Search. If you wish to delete your card, you can freely do so.
And in case you share a similar name with someone, Google Search will show multiple cards, so it's easier to distinguish who's who.
Note:
This feature is only available in few countries worldwide including Kenya, Nigeria, South Africa and India.
Google has several measures in place to ensure the feature isn't abused. For example, only one people card is allowed per Google Account, and a phone number is required to authenticate the account.
Read Next: How to Pay for Your Zuku Subscription