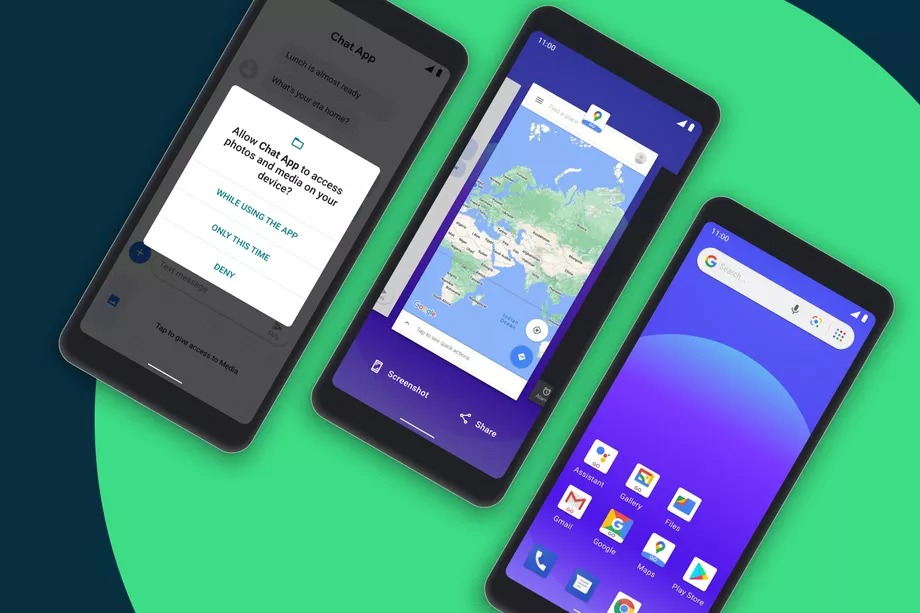 Barely three days after the Android 11 launch, Google has followed it up with the conservative counterpart. Android 11(Go edition) is now official. It will start rolling out on new devices with less than 2GB of memory next month.
What's New
Android 11 Go Edition borrows inspiration from the fully-fledged Android 11. The significant improvements, per se, are in terms of performance and privacy.
Like in Android 11, the Go edition also includes one-time permissions to sensitive device microsensors like the microphone, camera, and GPS. This offers better privacy by giving users more control over these sensitive things. By granting one-time permissions to an app will only be able to have access to these microsensors when you open it.

Besides, if you haven't used an app for an extended period, app permissions will "auto-reset," and you will immediately receive a notification of the change, Google says.
For performance improvement, Android 11(Go edition) will be available to all devices with up to 2GB RAM — up from the previous 1.5GB limit. The extra memory will improve performance. More specifically, Google says apps will launch up to 20 percent faster than in Android 10(Go edition). Multitasking will also be more welcome now on Android Go.
For the first time, Android Go edition now supports the gesture navigation system, first incorporated by Google in Android 10. Google explains the introduction as a way to help entry-level device owners to take advantage of the increased screen real estate.
Also, Android 11 Go includes the new dedicated messaging space in the notification section – popularly known as conversations.
Compatible Phones
Android 11(Go edition) will only be available for new devices that launch with less than 2GB of memory. You can't necessarily upgrade your 2GB phone to run Android 11(Go edition), according to Google. It's also up to the OEMs to choose which Android Go iteration to pre-install(for new devices) – they can even select the older Android 10 Go.