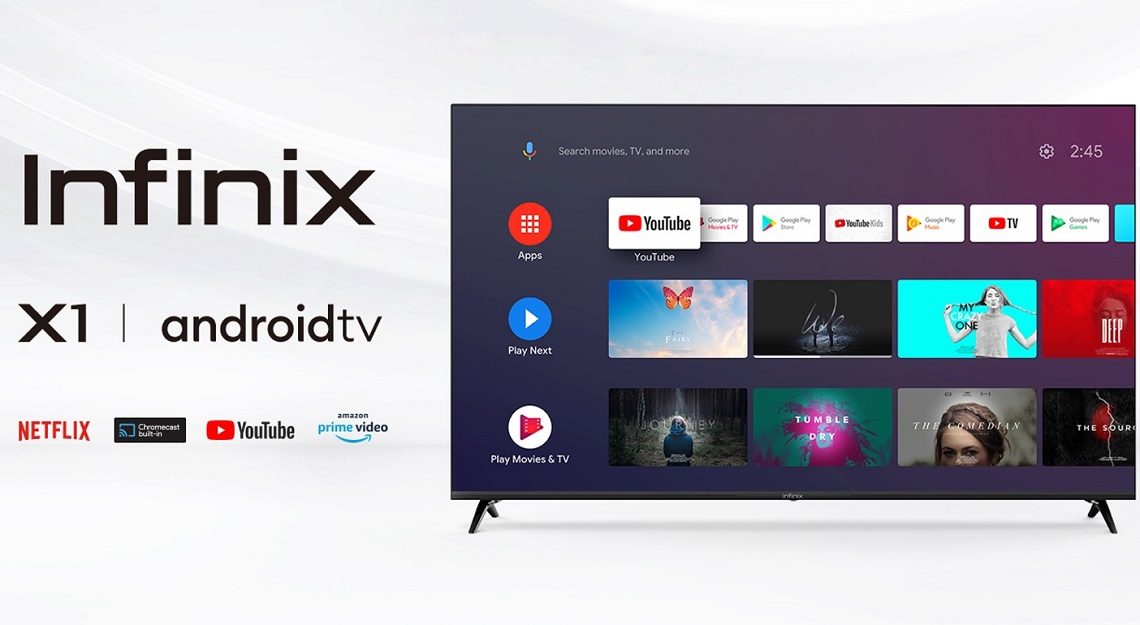 Late last month, Infinix confirmed that it had plans to introduce its new Android TVs to the Kenyan market. The company has seen a very huge opportunity to serve the market with its affordable smart TVs that it introduced recently.
The Infinix X1 Smart TV series is available in Kenya in two sizes of 32 inch and 43 inch. Both are Android TV certified and the 32-inch version is available for Ksh 17,500 while the 43 inch model is available for Ksh 29,600.
These are affordable smart TVs if you ask me especially when compared to established brands such as LG, Samsung and Sony. They are great for anyone who want a smart Android TV experience and does not want to get an Android TV box.

With Android TVs, Infinix is able to get into the TV business without spending a ton of money on research and development of its own software and interface. The company has to acquire its panels and get Android TV, configure it and ship the panels to Kenya. This may be one of the reasons why the TVs are affordable compared to some other brands.
Since they are Android TV certified, you have a ton of streaming options to choose from including ShowMax, Netflix, YouTube, Kodi among others. With Chromecast built in, you can seamlessly cast content directly from your phone to the TV.
These new Infinix X1 TVs will battle it out with some other entry level brands including Vision TV Plus which has a very strong base in Kenya. Its devices are within the same price range as the Infinix TVs. I have seen some of the Vision Plus Android TVs and some are not truly Android TVs as they do have support for apps including Netflix and YouTube but are not certified Android TV devices. If this is still the case, Infinix will have a smooth ride as there will be no comparison between the two.
The new Infinix X1 Android TVs are available through XPark where you can get more details about their features.
Read: The Infinix Zero 8 is Now Available in Kenya- Here are 5 Things to Know