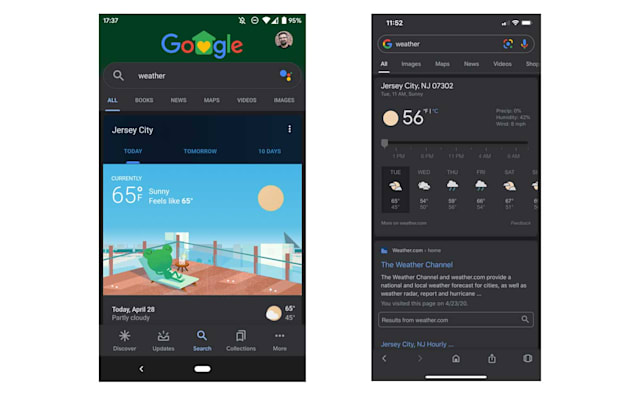 Dark mode has been one of the most anticipated features last year, and it's no surprise at all that we saw major operating systems implement this.
Google, the sole owner of Android, also did the same for its mobile OS starting with Android 10. Despite being a major contributor to the dark movement, not all of their apps have embraced this.
Google's Search app has been one of the laggards, but better late than ever, the company has finally made the leap. Dark mode has already started rolling out on the app and you should expect to see the new theme anytime from now.

Once it is available, the theme will detect your phone's display settings and switch accordingly. Dark mode for Google search is available on both Android and iOS devices running at least Android 10 or iOS 12. It's good to note that on iOS 12, you'll have to enable the feature manually.
Google search joins the company's other portfolio of apps that have already received the feature. The new switch is a stride forward as the company strives to bring real system-wide dark mode functionality.