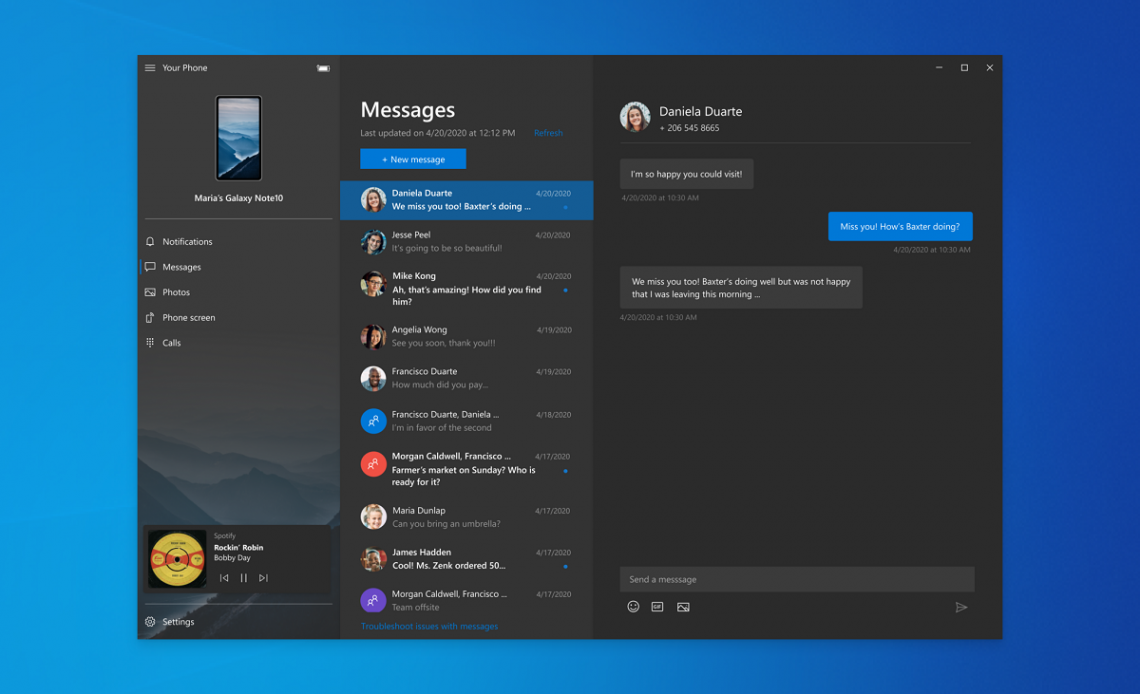 Microsoft's Your Phone app has been under continuous improvement to help bridge the gap between your PC and your Android device. We have seen various additional features in the past, and the latest one lets you control music directly from your PC.
Although not get available on the stable Windows 10 build, you'll be glad to know that Microsoft started testing this yesterday in early iterations of the software. Even better is that this feature might arrive in the coming few weeks, according to theVerge.
The app shows a mini-player inside while playing music, displaying the song's title, and album art. The mini player also comes with media controls that you'd expect to get on any music player app, although these resemble Windows' music controls.

Also, there's a drop-down included, which lets you switch between the various music and audio apps available on your Android device.
Microsoft says all apps that support media controls in their Android notifications can be able to sync with music with Your Phone app. This means that popular apps like Spotify, Pandora, Amazon Music, Google Play Music, YouTube Music, and Google Podcast will be able to work without any problems. Some notable exceptions which are not currently supported include YouTube video and Audible.
To get a chance to try out this feature, check if you're running Windows 10 Insider Preview Build 19619.1000, which you might need to download because it has just been recently released. Also, you need to be in the Fast Ring to get it in the first place.
Another new feature coming on Windows10 is the inclusion of Covid-19 information in search results on the search bar. Although my Windows laptop runs on Windows 10 Pro version 10.0.1.8363 and I have this one already available.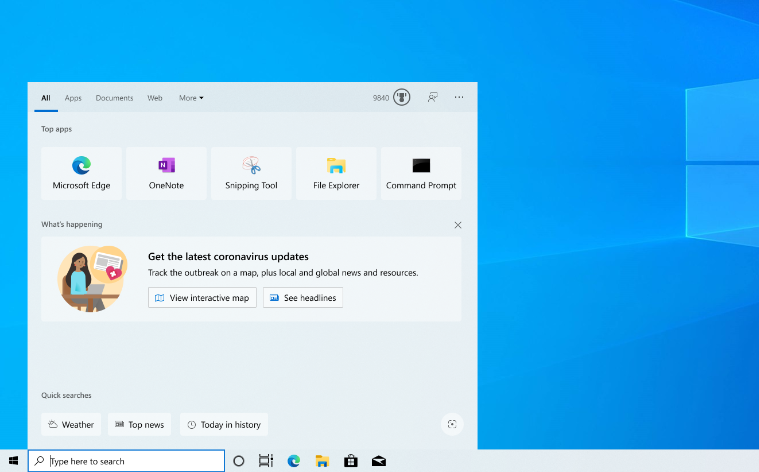 Through this feature, you will be able to see major headlines on the situation as well as directly accessing the Covid-19 tracking map which will lands you on this page.