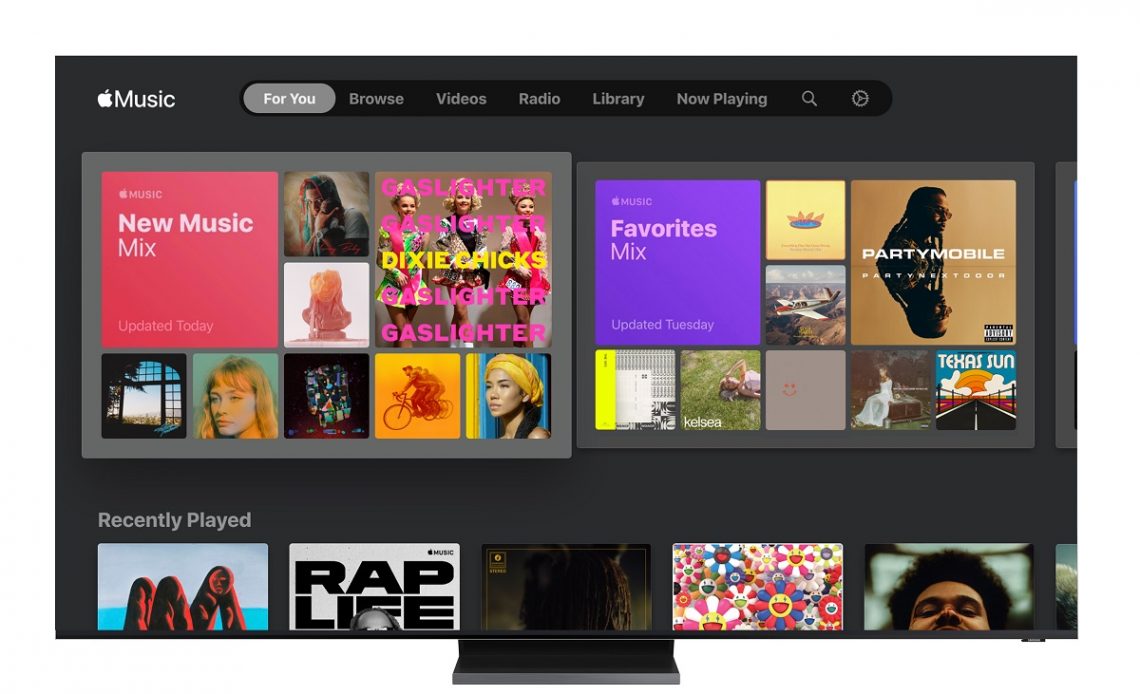 Samsung has announced that its Smart TV users will now have access to Apple's music streaming app. Although this comes with some caveats, Samsung TV owners will now be able to stream over 60 million songs and thousands of curated playlists available on the platform.
Apple Music TV App is currently available on Samsung's Smart TV App Store on all Samsung Smart TV models from 2018 through 2020. When you sign up via Samsung's Smart TV platform, you will be eligible for a three months free subscription plan on all subscription plans.
Apart from the vast music catalog, Samsung Smart TV users will also have access to new "At Home With Apple Music" content, which includes "editorial playlists, group FaceTime chats with artists at home, special artist interviews and playlists" and many others.

At Home With Apple Music content is meant to "help create a sense of connection and community during this time of distancing," says the company.
"Our goal has always been to deliver the best entertainment experiences to consumers – and as people spend more time at home, we are more committed to that mission than ever," said Salek Brodsky, Vice President of Strategic Partnerships and Business Development for Samsung Electronics.
On April 21, Samsung also announced a partnership with several fitness brands bringing six new health and wellness apps on Samsung Smart TVs exclusively for the United States and Canada. The fitness apps were aimed at helping homebound consumers stay fit through the access of barre classes and guided meditations and more.
"…it is important for homebound consumers to have access to free high-quality health and wellness offerings," said Brodsky, at the time.
Samsung's partnership with other tech giants have proven handy to its customers so far, and this is yet an additional benefit from the company's good relationship with Apple. Last year, Samsung was the first TV manufacturer to offer the Apple TV app.