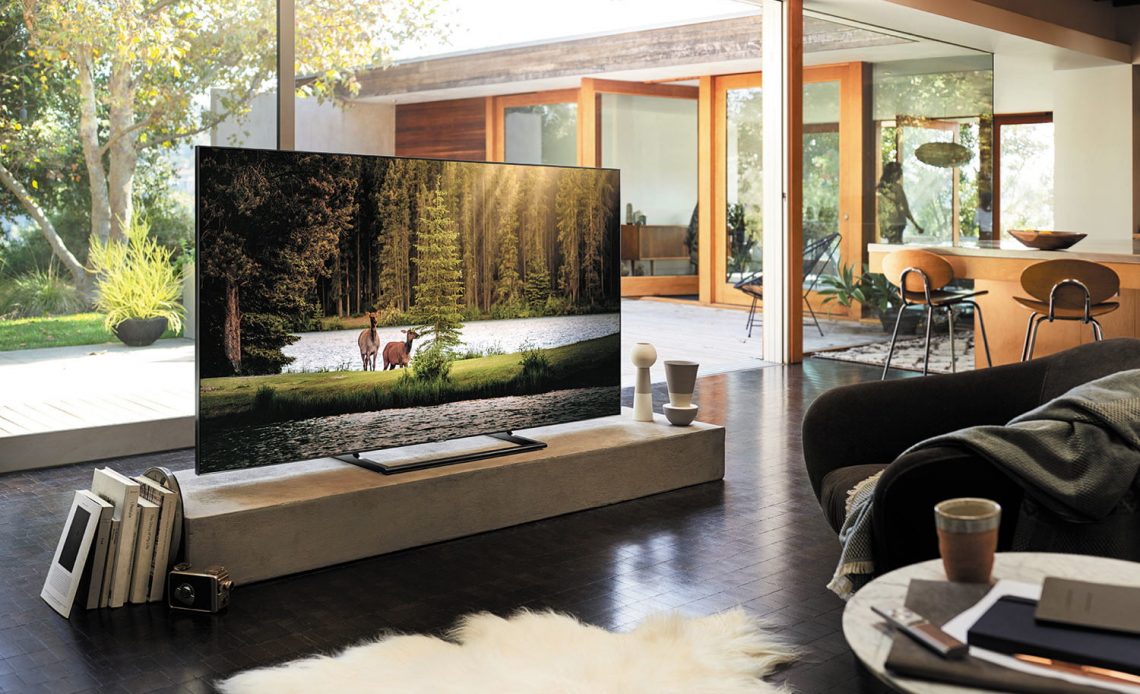 As technology progresses so fast, TV tech is similarly asserting how difficult it is to keep up with it.
TV buyers nowadays easily get confused understanding what OLED and QLED displays are, what is Organic or Quantum or the difference between 4K screens and 8K screens.
OLED is a successor to Plasma TV and it has grown in prominence in recent years with support from top TV brands like Panasonic, Sony, LG and Hisense while QLED TV makes up a large portion of Samsung TVs.

So what is QLED and OLED and how do you differentiate the two, and TV which brands support them. Have a look.
OLED vs. QLED
The battle between QLED and OLED is best summarised in one sentence: QLED is a mis-termed tweak of existing LCD technology, while OLED is a completely different technology.
The key phrase here is 'self-emissive'. OLED – which stands for Organic Light Emitting Diode – uses a carbon-based film between two conductors that emits its own light when an electric current is passed through.
Since the pixels themselves are producing the light, when they need to be black they get switched off completely. That means no chunky LCD backlight, remarkably realistic blacks, so-called 'infinite' contrast, lightning-quick refresh rates and a muted brightness ideal for movies – if dim by LED standards. Watching an OLED TV for the first time will give you that rare feeling of having just witnessed something really very special.
OLED has been stuck at only a few TV sizes for the past few years – given the smaller scale of its manufacturing compared to LED – though LG has now expanded to an 88-inch LG 8K OLED and is planning to develop 48-inch panels to give viewers a wider choice of OLED sizes.
OLED TVs are lighter and thinner (2.57mm), have self-lighting pixels, more convincing blacks, faster refresh rate (0.001ms) and are blur-free.
TV brands using OLED include LG, Sony, Panasonic, TP-Vision, Loewe, Bang & Olufsen, Skyworth, and Changhong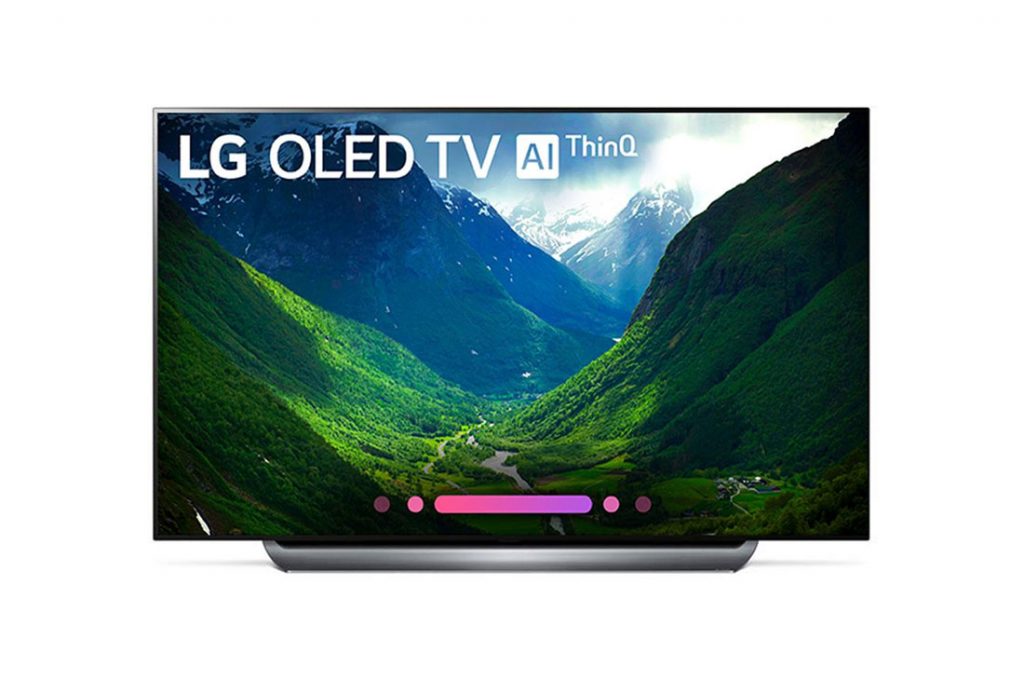 QLED, on the other hand, is not a new TV technology as much as it is a rebrand. Until 2018, Samsung called its flagship TVs SUHD, but that didn't fly, so it's now called them QLED. Yes, it sounds very, very similar to OLED, which suggests either a decision to muddy the minds of the TV buying public or an inferiority complex. Or both. In fact, QLED – which stands for Quantum-dot Light Emitting Diode – is very different from OLED.
The inorganic quantum dot light-emitting diodes in a QLED panel do not emit their own light, but instead are illuminated by a backlight, just like any LCD TV. That's why they're not as thin as OLED TVs.
QLED has brilliant whites, is ultra-bright (2,000nits) and is available for a variety of screen sizes between 49 and 88-inches.
TV brands using QLED include Samsung, Hisense and TCL.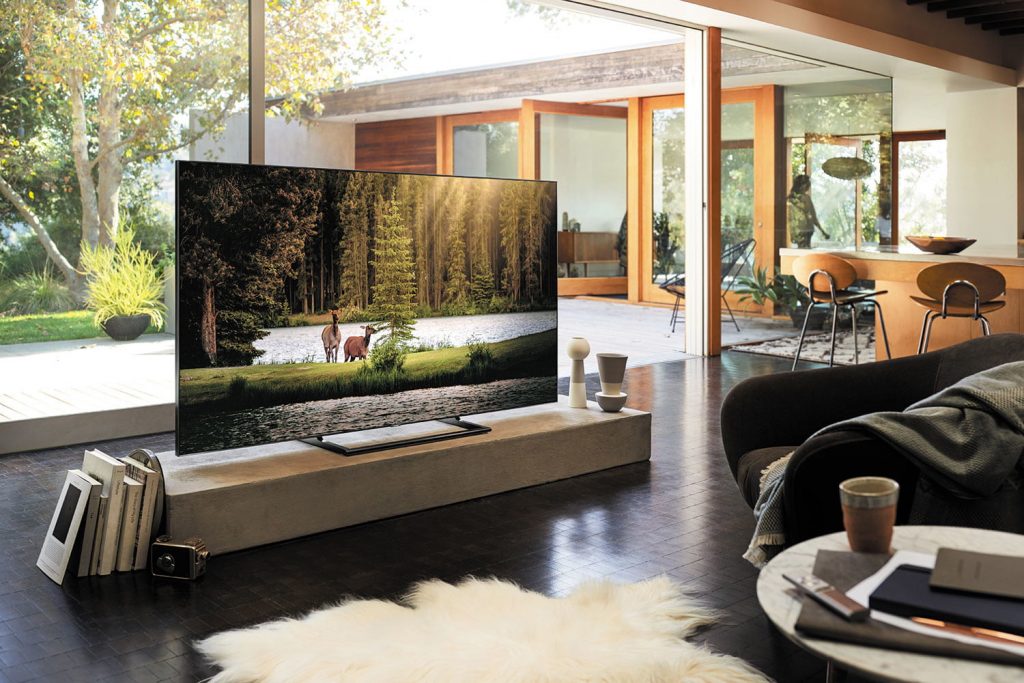 Android TV vs. Smart TV
It is apparent that most TVs currently are like smartphones since they contain Operating Systems that support smartphone apps. For the purpose of comparing Android TV to smart TV, Smart TV can use any kind of OS that is not Android, however, the apps come already installed on the TV by the manufacturer. The Android TV owned by Google purely supports Android apps on the Play Store. The best thing about Android TVs is that they are updated easily just like Android phones.
The downside is that few companies produce android TVs.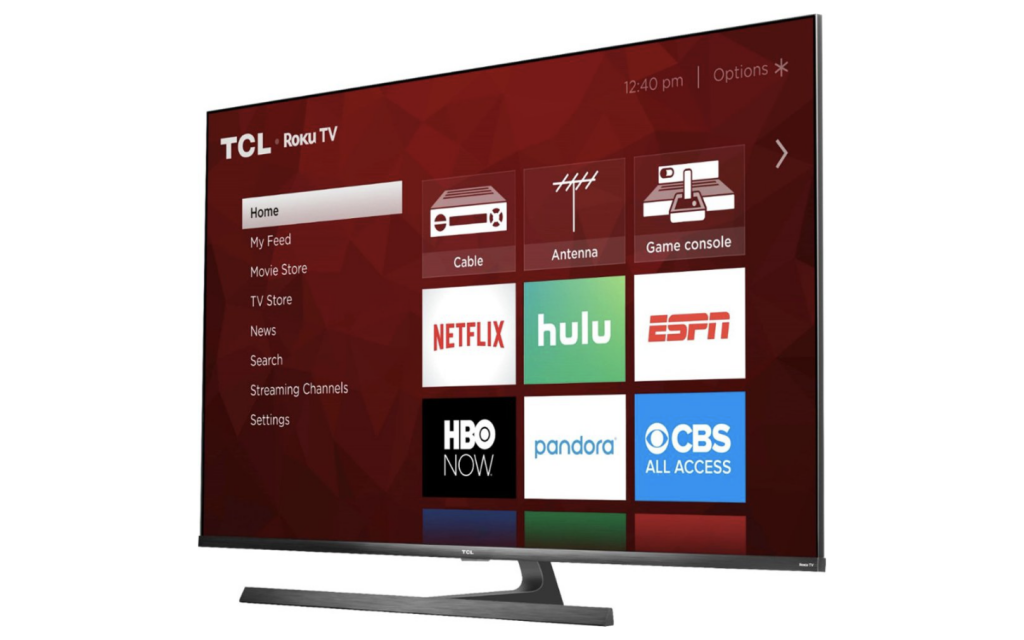 4K vs. 8K Screens
The recently introduced 8K screens seem to have outperformed the 4K TV while still at its infancy.
The difference between them is slightly noticeable. 8K displays offer four times as many pixels as 4K panels over the same amount of screen real estate. This means that 8K displays boast of a far higher pixel-per-inch (PPI) count, resulting in pixels that are both smaller and closer together and thus harder to individually discern.
This is evidenced in the Samsung Q900R 8K QLED TV that was released this year (2019), conforming to the go big or go home principle with a variety of 65″, 75″ and 82″ screen size.