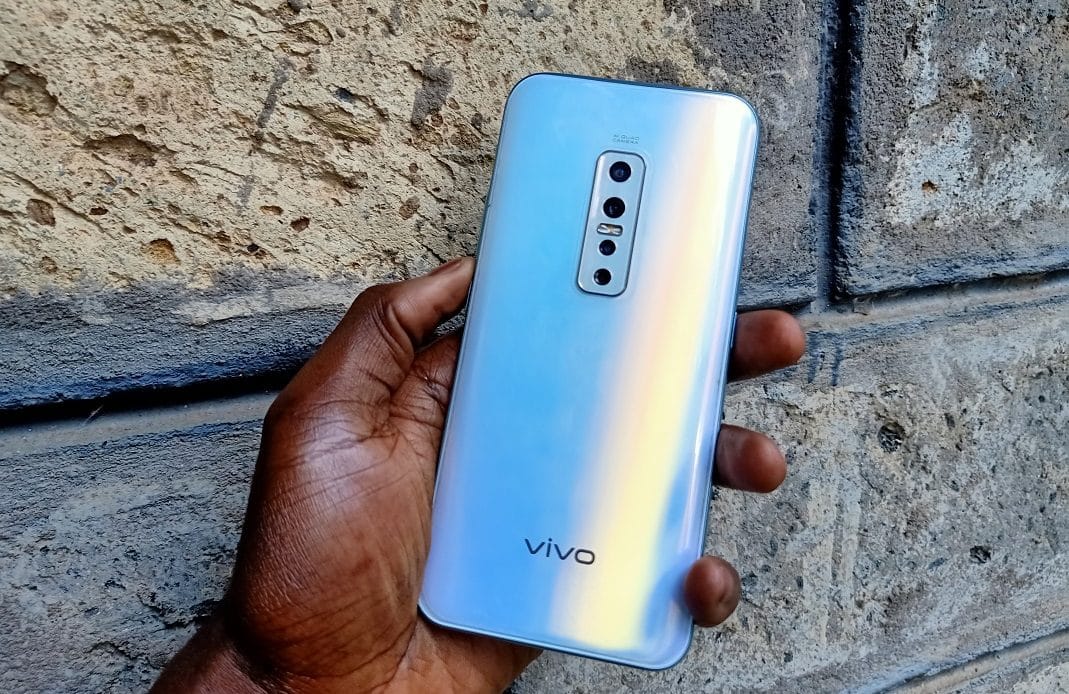 For the past few weeks, I have been using the Vivo V17 Pro smartphone. This is one of the latest from Vivo to launch in Kenya and you can get it for Ksh 40,999. The phone was officially unveiled in Kenya last month and I got a review unit to test it out and see if it worth your money.
The Vivo V17 Pro is currently the most expensive smartphone launched by the company in Kenya. It does have amazing specifications on paper and when reviewing it, I was keen to see if this translates to a good experience in the real world. One of the key selling points of the V17 Pro is its 6 cameras, 4 at the back and 2 in front. The selfie camera setup is a dual pop up system that we have not seen on the market before. Vivo was the first company to come up with a pop up selfie camera and now it is the first with a dual pop up selfie camera and I was excited to see how it performs.
There are other cheaper Vivo smartphones on the market so you can go for those if the V17 Pro is expensive to you.
Before We jump into the review, here are some of the key specifications of the Vivo V17 Pro.
Display: 6.44-inch Super AMOLED Display, 1080 x 2400 pixels
Processor:  Qualcomm Snapdragon 675
GPU:  Adreno 612
RAM:  8 GB
Storage: 128GB internal storage,
Cameras: Quad: 48MP + 8MP + 13MP + 2MP rear camera, 32 MP and 8MP motorised front-facing camera
SIM: dual SIM
Battery: 4100mAh battery
Android: Android 9 Pie; Funtouch OS 9.1
Design and Build Quality
The Vivo V17 Pro feels well built and worth its price. It is a bit heavier, probably because of the many cameras and the bigger battery. You will notice how heavy it is at first but you will get used to it after a couple of days.
There is Corning Gorilla glass on both the back and front parts of the phone. Vivo says this should protect the phone from accidental falls and true to that, I have dropped the phone twice, accidentally, and it does not have any visible scratches.
The quad camera setup is at the back, in the middle of the phone. For the cameras, we do have the 48MP main sensor, 13MP telephoto lens, 8MP ultra wide lens and a 2MP depth sensor. There is dual LED flash separating the two top sensors from the bottom ones with the Vivo branding at the bottom. There is no fingerprint sensor as that is embedded under the display.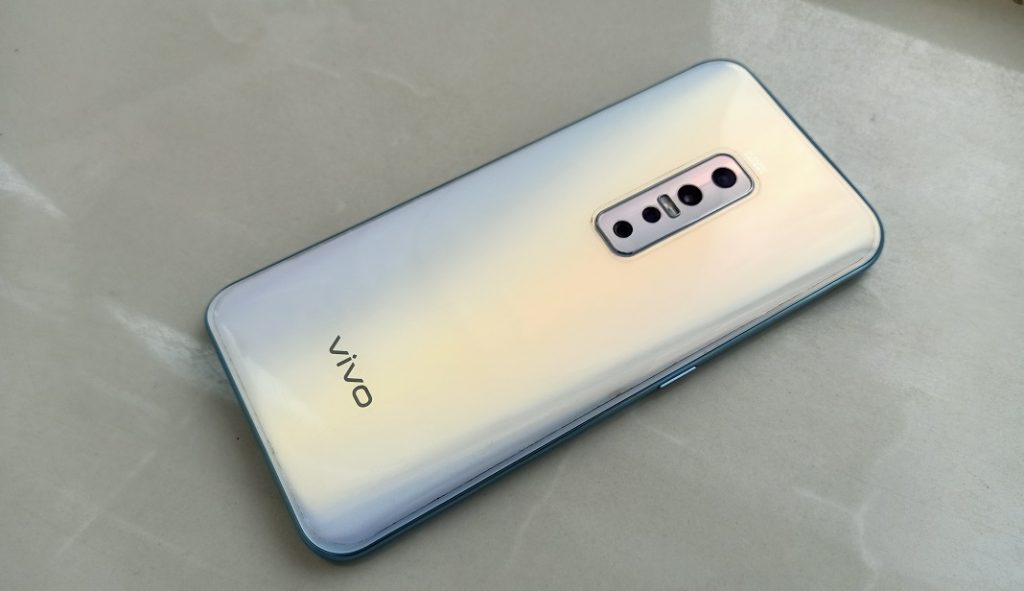 With Gorilla glass on the back, I noticed that the edges can be sharp for some people and you may want to use a back cover for a more comfortable experience.
On the left of the phone is a dedicated Google Assistant button that you can press to activate the digital assistant. If you use the assistant on a regular basis, this button is useful especially when you deactivate the on screen navigation buttons for gesture navigation.
The power and volume buttons are on the right and they are easy to reach even when using the phone with one hand. There is a headphone jack at the top with the speaker grille, USB C port and SIM tray on the bottom. The SIM tray can accommodate two SIM cards but no MicroSD card slot, there is no option to expand the 128GB of storage you get with this phone.
In summary, the Vivo V17 Pro has a solid build quality that feels durable and a very good design. The four cameras on the back will definitely attract attention every time you take it out. It looks and feels premium
The Display
The Vivo V17 Pro has 6.44-inch display with very thin bezels. This is a Super AMOLED display that looks really good. It gets very bright for use in different lighting conditions. Since the phone has a pop up selfie camera, it has not cut out notch and this gives it a clean look.
This display is really good for media consumption and for gaming. It has accurate colour reproduction and is very responsive and isn't a fingerprint magnet. The colours are very punchy as you'd expect and since it is an AMOLED one, the blacks are really good.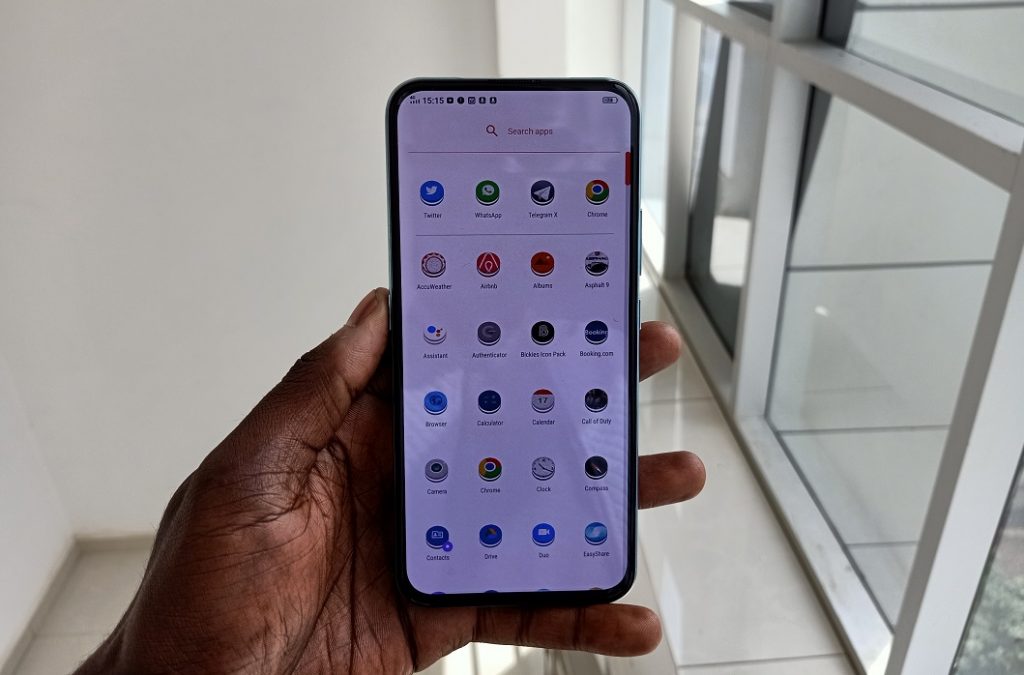 Even with the massive display size, the phone does not feel that big to be honest. I have no problems reaching all corners of the display when using the phone with one hand. Since it has not notch, you get a full immersive experience and this is one of those things you have to experience to fully appreciate. This display is perfect for movies and gaming, the experience is so good.
For navigation, you have the option of using on screen navigation keys or gesture navigation. I opted for gesture navigation and the implementation is better than what we get on stock Android.
I love this display, it is not over the top and does what you expect it to. It is useable in different lighting conditions without any struggles. Brightness is adjusted automatically depending on the ambient light around you. It is very accurate at this and can get very dim to comfortably use the phone in a very dark room.
Performance and Software
This is my first Vivo smartphone ever and it is my first interaction with Funtouch OS, Vivo's custom UI. The software experience took some getting used to but except for a few unique features here and there, you get a familiar experience as with most other Android smartphones.
Funtouch OS borrows a number of features from iOS. For example, when you pull the notification panel down, you will see your notifications but not the settings that are usually on the notification panel. For those, you will have to pull up from the bottom left corner of the phone. Vivo is calling this the shortcut centre and from here you can find the most recent aps you used, data and Wi-Fi toggle button, Wi-Fi hotspot and most of the other features you would find when you pull down the notification panel on Android. It is a different approach but I am not sure how I feel about it.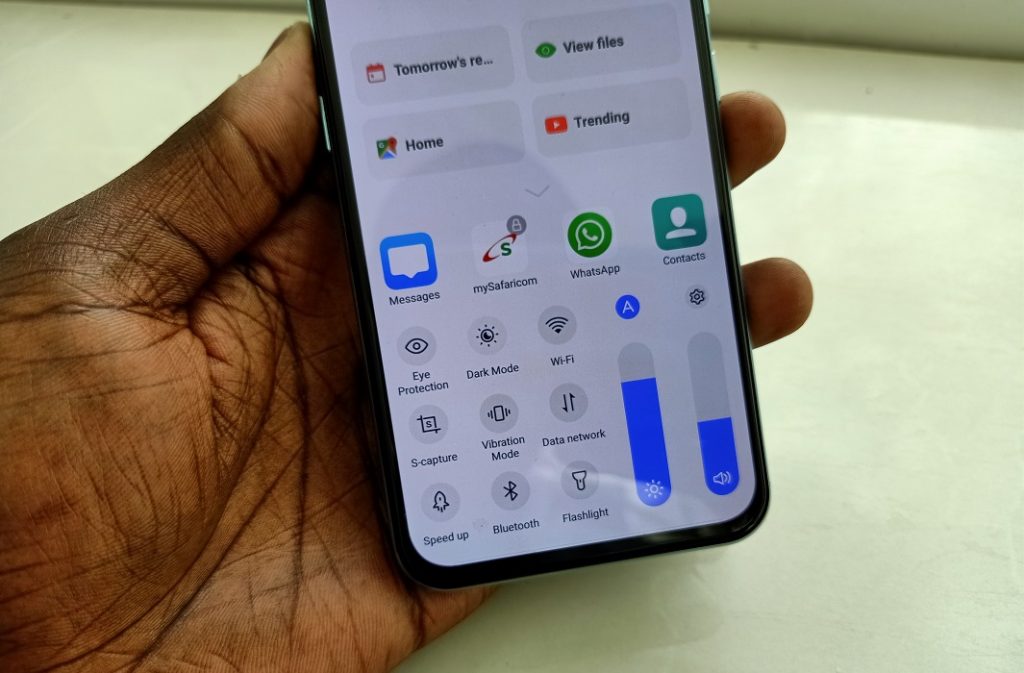 Still on unique things on Funtouch OS, one other addition we have is dark mode that activates a system wide dark theme that can help you save battery power while also making the phone more comfortable to use in the dark. I know dark mode is available on Android 10 but keep in mind the V17 Pro comes with Android 9 and not 10. The implementation is really good and works great with the option of scheduling it to switch on and off at specific times. Since the Vivo V17 Pro has an AMOLED display, dark mode just looks way better than on most other display types.
My first experience with Funtouch OS has been quite good. Except for the iOS inspiration, the Custom UI is really good and intuitive. It has very useful features some of which you cannot get on stock Android. This is how a custom UI should look and feel if there should be one.
As for performance, you are getting a very reliable experience through and through. The phone comes with the Snapdragon 675 processor that has been paired with 8GB of RAM and 128GB of internal storage space. There is no MicroSD card slot and this is disappointing as I do save my music on my SD card and would love to use the same card on different devices.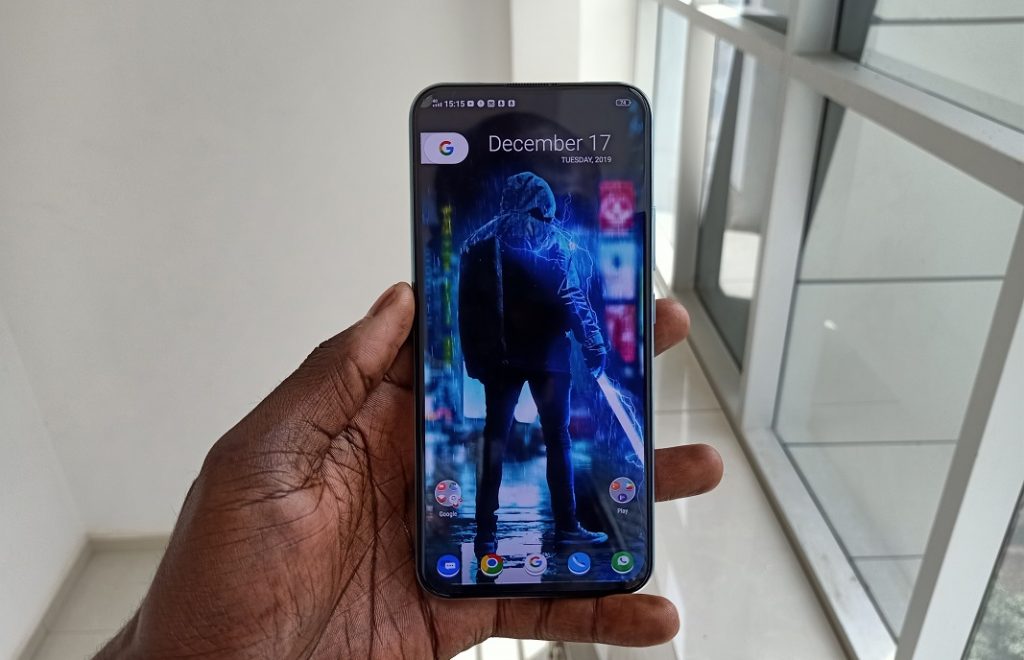 The phone handles day to day tasks with ease and breezes through most of them without any lag. Multitasking is also a pleasant experience with this phone as the RAM is big enough to aid with that. Apps do not restart when switching between them.
The in-display fingerprint sensor is very fast and has been accurate all through. The only time it does now work is if your finger is wet but that is the case with most other scanners too.
If you are into gaming, you can play most of them at the highest settings and still get the best experience. Games like Asphalt 9 and PUBG did not present any issues when in use.
The overall performance and software experience was good. No lag when using the phone even when playing games. The phone handled all tasks with ease no matter what I threw at it.
I will hopefully be doing a complete in depth look at Funtouch OS as that needs an entire post since there is so much to cover and I do not want to do that here.
Cameras
With 6 cameras, 4 at the back and 2 in front, you expect a very good experience with the Vivo V17 Pro.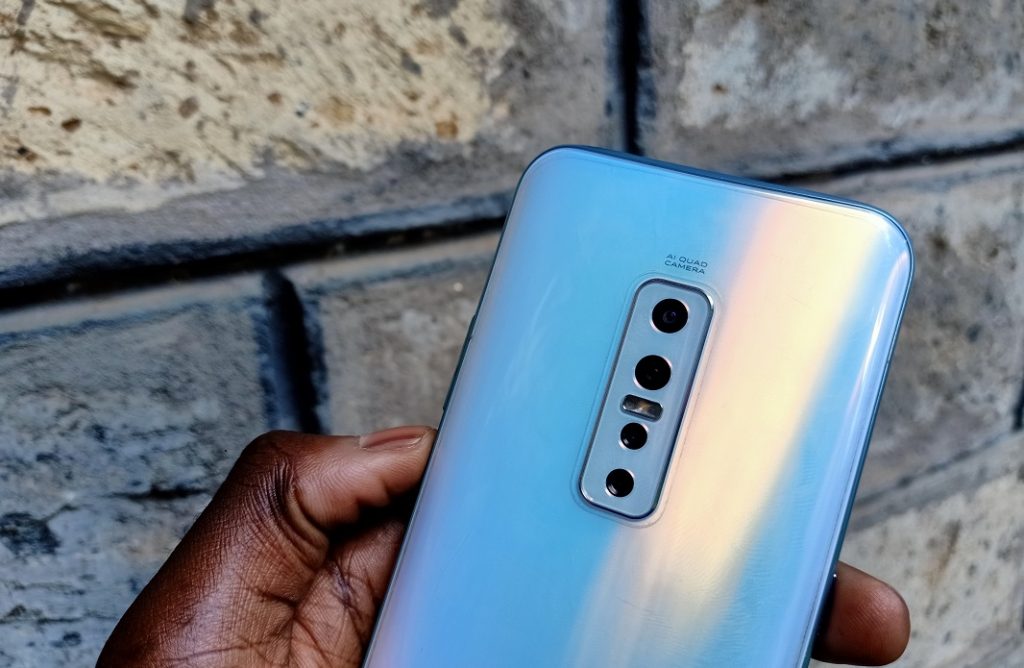 The back camera takes some good shots with very good saturation. It does take very realistic shots and what you see in real life is what you will see in the end result. This is different from devices such as the Oppo Reno2 F that tends to add more saturation and some images may end up being too bright.
The Vivo V17 Pro also handles low light photography really well. The noise when taking low light photos is there but you can still get decent shots with enough detail.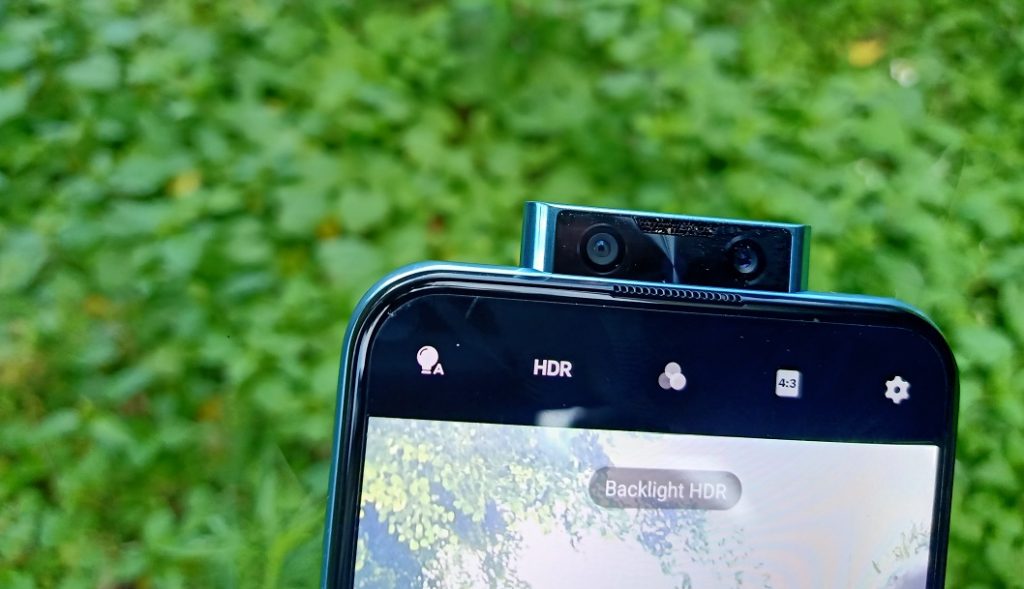 The selfie camera is also good. It is a 32MP unit that can capture very good shots in different lighting conditions. It does perform well in dark environments too. The second sensor is an ultra-wide angle one that is very wide and is useful when taking group selfies or when you want to capture more of your surrounding.
Check out some of the samples below.
Video recording support 4K videos
Battery
The Vivo V17 pro has a 4100 mAh battery that will easily last you an entire day even with heavy usage. When using this phone, I did not have to worry about running out of charge in the middle of the day as it could get me by without me sacrificing so much. Even when constantly connected to Safaricom's 4G network, the battery would not drain that fast.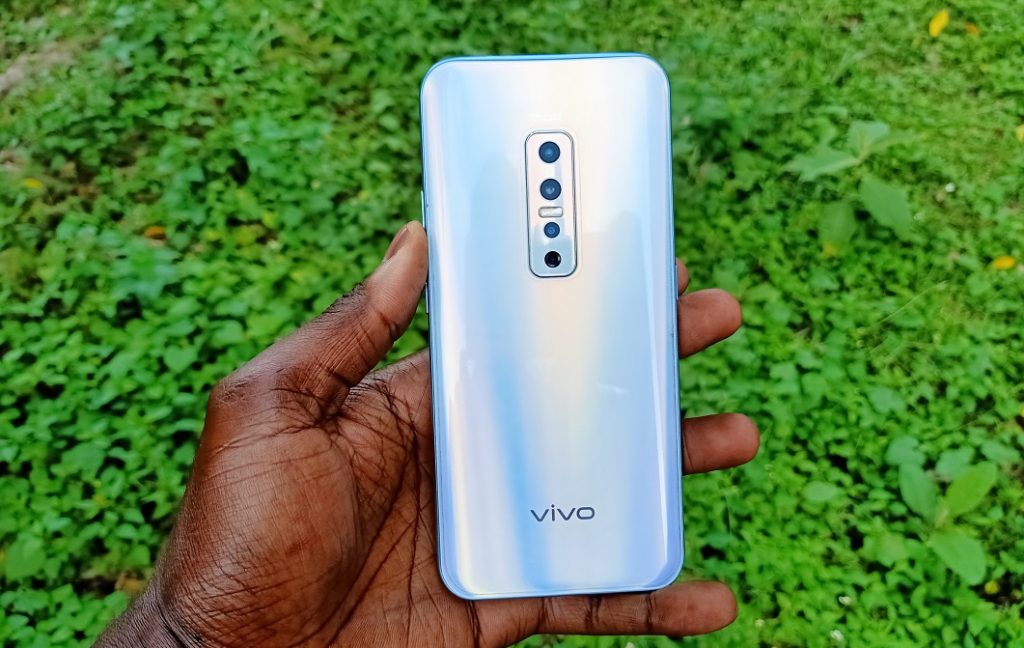 Funtouch has a few battery optimization features that should get the battery to last longer if you are running low. This is one of the things I like when it comes to Custom UIs as you can get a few extra hours of usage by tapping on an option that limits background activity.
The battery does support fast charging and I could get it from 0 to 40% charge in about 30 minutes.
What I Like
Design and Built
Good And reliable performance
Good battery life
Good cameras
What I did not Like
The price
Conclusion
The Vivo V17 Pro is one of the best smartphones I have used this year. It is really good and does exactly what it promises. It is not a gimmicky phone and has been reliable during my review period. The phone handles day to day use without any fuss and is quite reliable when it comes to multitasking. Gaming is also good on this phone if you are a gamer.
Funtouch OS is a jungle and you need time to navigate through it. I have been using this phone for a while and I still find new features every day. One thing I like about the OS is that it has some useful features that we do not get on stock Android.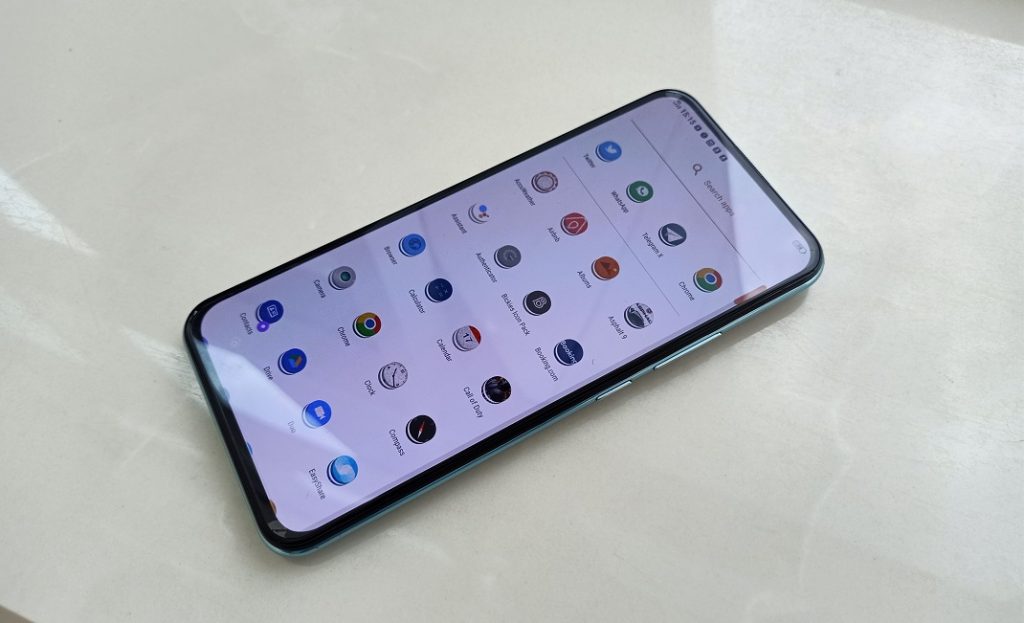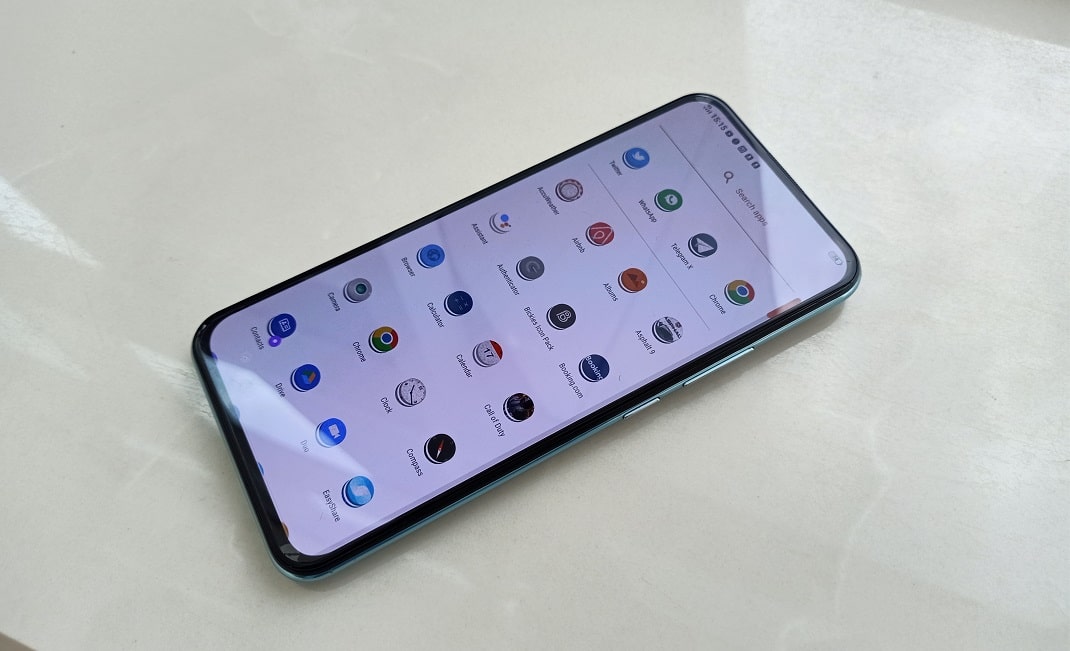 For the cameras, they are really good. In different lighting conditions, you can get some really good shots. The pop-up selfie camera is good but I feel like it could have been better for a 32MP sensor. When compared to other devices like the Xiaomi Mi 9t Pro, it has a lot of catching up to.
The battery life on this phone is really good and with the different battery optimization options, you can get it to last even longer.
The one thing that I don't like about it is the price. At Ksh 40,999, this is not cheap and I am not sure if it will be appealing to many people. The phone could have been perfect if it was available for slightly less.
Now Read: Pace Live Headphones Review: Cheap but is it worth it?