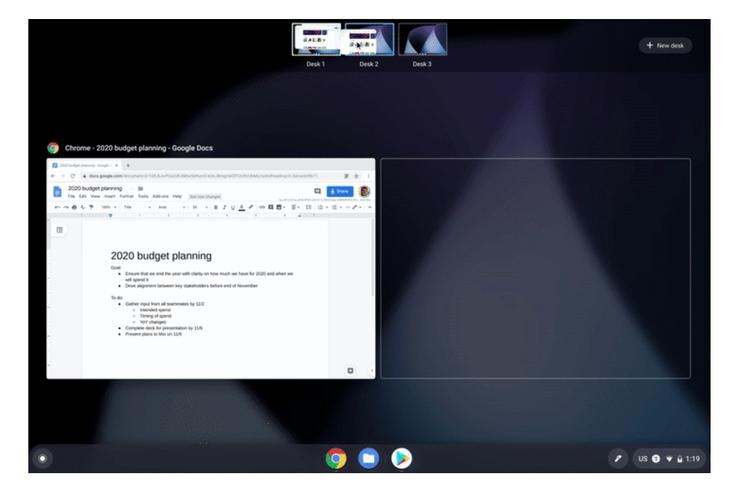 The latest version of Chrome OS brings tools for organizing your workspace, copying phone numbers and sharing them to smartphones and printing documents even quickly.
You can now send phone numbers directly from the internet to your smartphone with Chromebook. With the new Chrome OS Click-to-Call feature, users can now right-click a phone number when browsing the web on their Chromebook and send it to their mobile phone. This feature is an effort and time saver for Chromebook users who won't have to manually copy phone numbers to their phones.
Setting up the Chrome OS Click-to-Call feature is easy. You first have to sign in to your Google account on your Chromebook and phone or tablet. Remember to turn on syncing for the Chrome browser. 

The ability to create multiple virtual desktops on Chromebooks is also another useful update. The feature is similar to what you can already do on Macs and Windows machines.
Virtual Desks on Chrome OS allow you to create separate workspaces within your Chromebook. So if you are working on one desktop, you can create another one for personal use and easily switch between the two.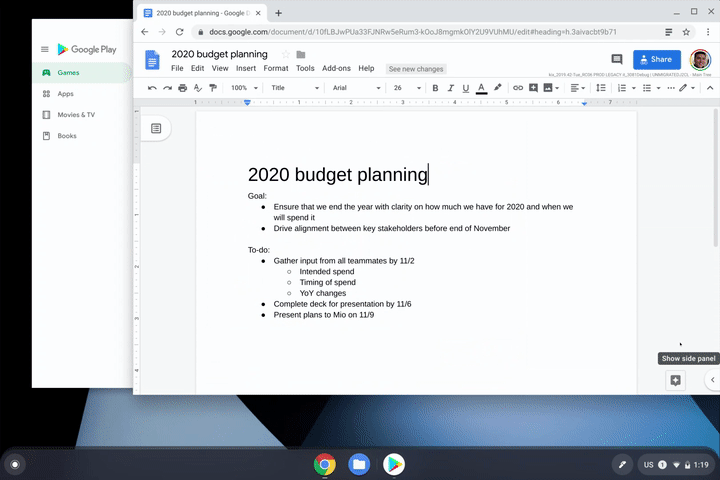 Try the virtual desktops out when the new Chrome desktop OS is out. To try it out, open Overview and tap New Desk in the top right-hand corner of your screen.