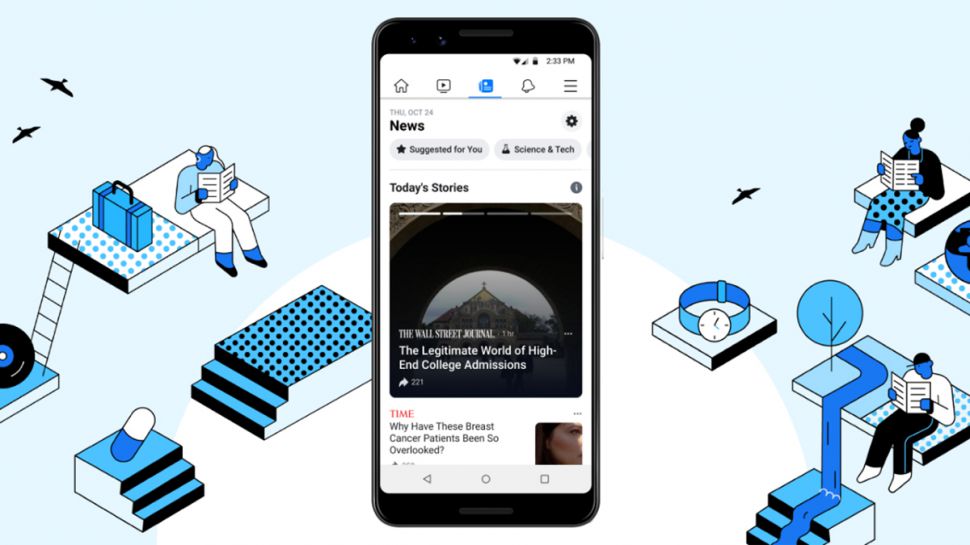 Facebook has officially launched its new feature today. After taking over your event planning, and most importantly, social life, the company wants to be your source of news, as well. Its news feature will receive a dedicated tab inside the app.
Facebook's news tab will be categorized into five categories – today's stories, personalization, and paid news subscriptions. Furthermore, there is a topic section that dives deeper into business, entertainment, health, science & tech, and sports.
The company will be featuring top stories in various industries and will show Facebook News users articles based on their interests. But still, Facebook news users can also curate their feed by hiding publishers, articles, or topics they don't want to see.

Facebook is betting on a team of journalists to curate the feature by choosing top stories in various industries.
"We have progress to make before we can rely on technology alone to provide a quality news destination," Campbell Brown, vice president of global news partnerships said in a blog post.
In addition to that, the news tab will also present users with the most relevant national stories of the day. The launch of the news tab, however, does not mean you will not see articles on the news feed.
"News articles will continue to appear in News Feed as they do today," stated Brown.
This feature has been rolled out to a section of users in the U.S. Global availability is not yet known, but we shall wait until then.