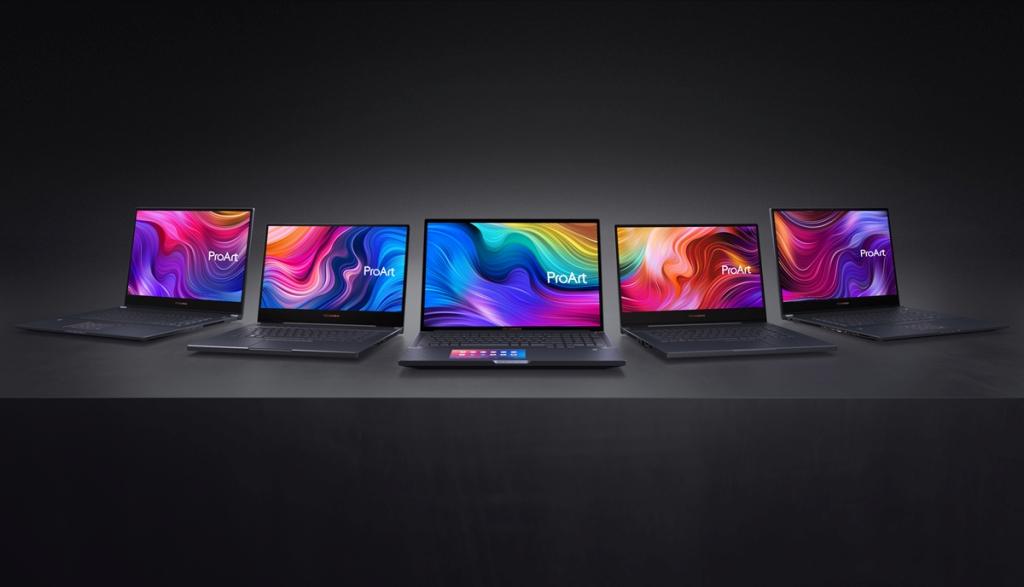 ASUS is expanding its laptop portfolio and has added the new ProArt StudioBook series of laptops. The company says that these new laptops are made for graphics professionals, digital artists, animators, architects, and programmers. All these are heavy users who use demanding software for work and they need a device that can handle all that.
The top of the line model is the 15-inch ProArt StudioBook One (W590). This is the first creative laptop powered by the NVIDIA Quadro RTX 6000 graphics and an Intel Core i9 processor. It has a 4K UHD PANTONE validated display with exceptional color accuracy. This, according to ASUS, makes it perfect for product design, data science and 3D animation.
The 17-inch ProArt StudioBook Pro X (W730) on the other hand is the first Quadro laptop with a four-sided NanoEdge display, Quadro RTX 5000 graphics and 9th Generation Intel Xeonor Core i7 processors. It also comes with the innovative ASUS ScreenPad 2.0 to make it easier and quicker to work with professional applications. If you have not figured it out yet, these new laptops are meant for professionals and for work environments. For gaming go with the ASUS ROG devices or the affordable ASUS TUF devices. For entertainment and day to day use, you can go with the ASUS Zenbook series.

The ProArt StudioBook series also includes the H700, H500, W730 and W500 models, ensuring that the series covers a wide range of sizes and performance requirements to cater to the diverse needs of its target audience.
ProArt StudioBook One: Made for Demanding Creatives and Technical Users
With these new laptops, ASUS hopes to win the creatives and technical users from the desktop-bound systems that are not portable. The company says the ProArt StudioBook One is the world most graphically-powerful laptop that can meet the needs of these users wherever they are.
ʺPowered by Quadro RTX 6000 graphics, ProArt StudioBook One is the flagship of our RTX Studio line of laptops, designed for the most demanding creative and technical users, ʺ said Bob Pette, Vice President, Professional Visualization, NVIDIA. ʺIt delivers extreme power and portability for those working with live virtual production, real-time 8K editing, data analytics, CAD design and simulation, and other data-heavy workloads to create stunning, immersive content fast and efficiently from any location."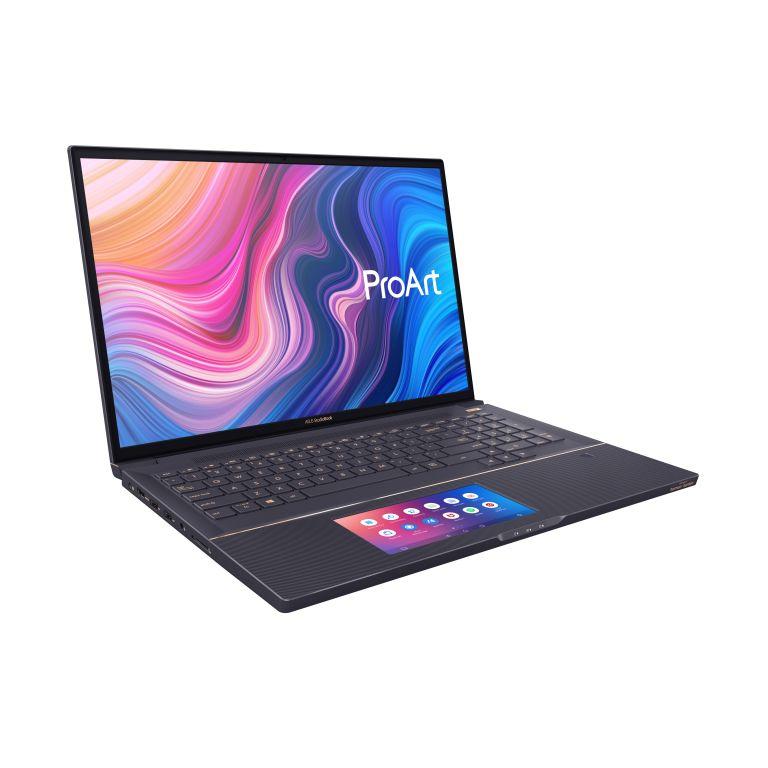 The display on the ProArt StudioBook One boasts a superfast 120Hz refresh rate with very thin bezels for immersive visuals.
With a powerful laptop, cooling is always an issue. ASUS addresses this by using a lightweight aerospace-grade titanium-alloy thermal module that helps with the optimization of the inlet and exhaust flow. The company has also ensured that all the GPU, CPU and thermal systems are placed on the lid and this ensures the laptop is comfortable to use even when it is placed on the user's lap.
With the laptop open, the outer cover of the lid opens by 4.57° to help with cooling.
ProArt StudioBook Pro X: First Quadro laptop with a secondary display
For those who demand extreme performance, the ProArt StudioBook Pro X is the perfect device. It comes with the NVIDIA Quadro RTX 5000 graphics that ensures a comfortable experience when editing and rendering multilayered files. This is helped with either the 9th Generation Intel Xeon or Intel Core i7 hexa-core processors that the laptop comes with. These processors have been proven to handle complex and multithreaded applications common in professional settings.
On top of that, ASUS says the ProArt StudioBook Pro X can operate at full load without the need to throttle the speeds of the CPU and GPU. This makes it perfect for the toughest of workloads and software.
For creators, this display is to die for. It does have the PANTONE Validated four-sided NanoEdge Display with very thin bezels for an immersive experience. This is also the first in this series to feature ScreenPad 2.0, interactive secondary touchscreen upgrades the traditional laptop experience. This lets users have a smartphone-like interface that they can use to easily manage tasks and create seamless multitasking creative workflows.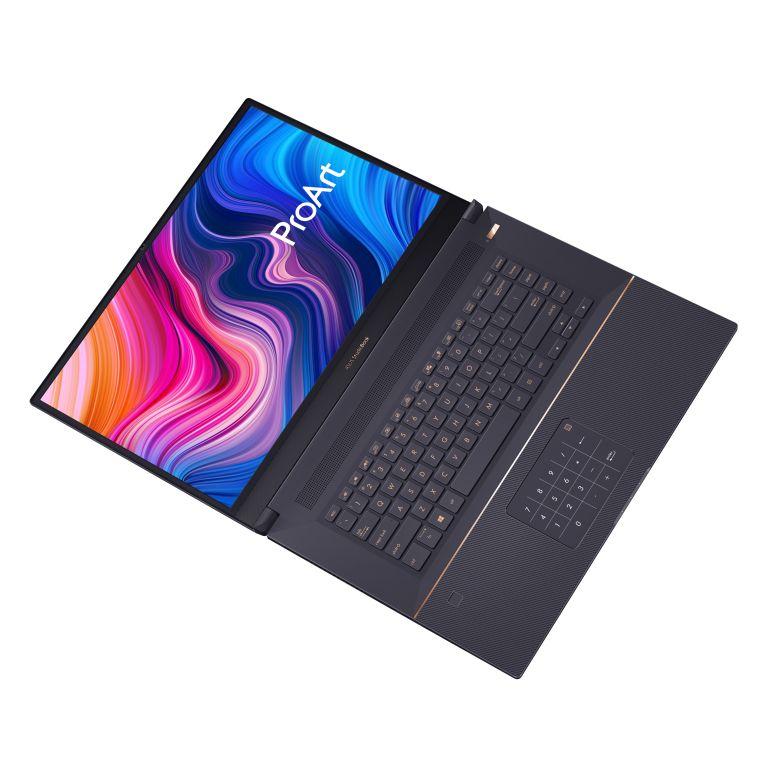 The compact size of this 17-inch laptop is comparable to that of many 15-inch laptops. It can fit into a messenger bag for professional-grade graphics on-the-go. It looks good, too: its Star Grey finish with Rose gold highlights giving it a classy look.
A ProArt StudioBook for everyone
In conclusion, ASUS says the ProArt StudioBook series is designed to offer professional solutions for a wide range of creative needs and budgets. To this end, in addition to the flagship ProArt StudioBook One and ProArt StudioBook Pro X, the series also includes ProArt StudioBook Pro 17 (W700) and ProArt StudioBook Pro 15 (W500), as well as ProArt StudioBook 17 (H700) and ProArt StudioBook 15 (H500). ProArt StudioBook Pro 17 features Quadro RTX 3000 Max-Q graphics, while ProArt StudioBook Pro 15 has Quadro RTX 5000 Max-Q graphics. ProArt StudioBook 17 and ProArt StudioBook 15 both feature GeForce RTX 2060 graphics. The comprehensive range of performance options and sizes on offer makes the ProArt StudioBook series the perfect choice for serious creators.
Availability & Pricing
ASUS ProArt StudioBook series laptops will be available by the end of the year in Kenya. The price is yet to be revealed but we will know more in the coming months.