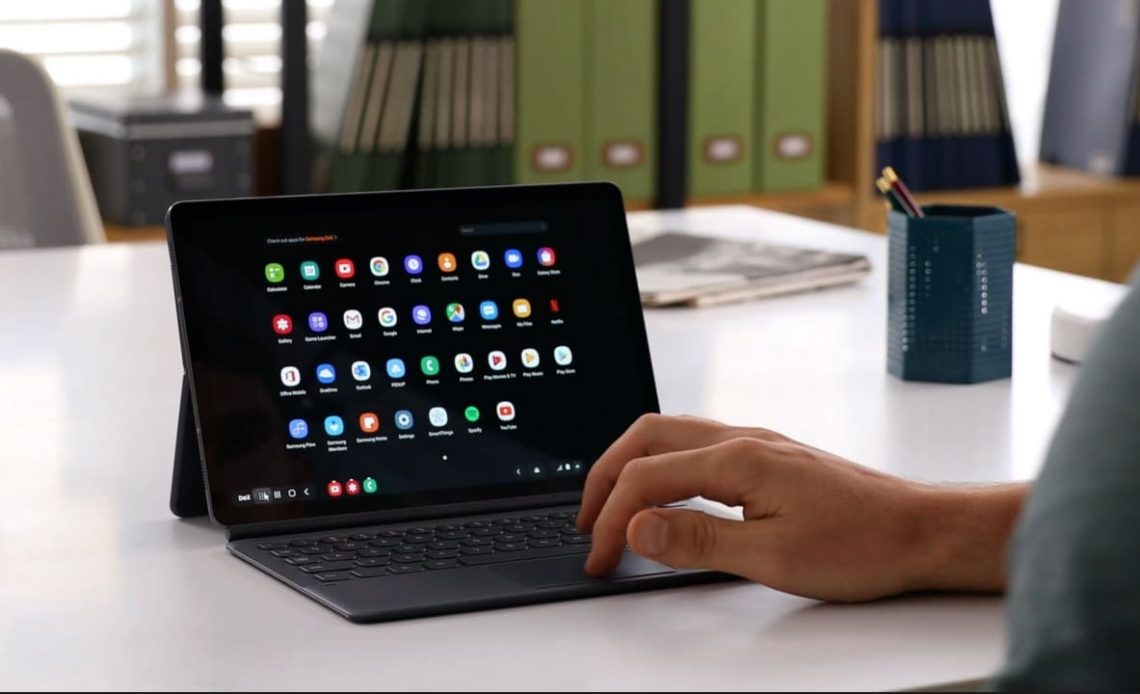 Not everyone sees the usefulness of having a tablet in 2019. We do have powerful smartphones with bigger screens that can do what most tablets do. With this in mind, most people tend to go with smartphones with bigger displays and use them for different situations and they don't see the need of getting a dedicated tablet to use it once in a while.
There is nothing wrong with that approach but there are people who need a separate device (tablet) to handle specific tasks that may not be handled that well with a smartphone. Think of someone who does a lot of sketches, yes, they can do that on their smartphone but the experience will be much better on a tablet.
The individuals who really need a tablet are the ones Samsung is targeting with the launch of its latest one, the Galaxy Tab S6. This is the latest addition to the company's tablet line and comes with an improved S Pen. This Stylus will be attached magnetically to the device when not in use for not only storage but for charging. It can hold charge for about 10 hours so it is not bad and you do not have to worry about running out of juice when you need to use it. It has a tiny 0.35 mAh battery that can be fully charged in a few minutes.

This new Stylus can also act as a remote control when you want to scroll through content and can be used to take selfies. I am not sure how I feel about taking photos using a tablet but to each their own ?.
The Galaxy Tab S6 supports the new version of Samsung DeX and will let you instantly transform It for a desktop experience. This is more of the productivity part of this tablet and is very useful if you ever wanted to have a PC experience with your tablet or smartphone.
What Powers It?
The Samsung Galaxy Tab S6 is powered by the Qualcomm Snapdragon 855 processor which is pretty good to be honest. This is the high-end chipset from Qualcomm and having it on the Tab S6 shows the segment it falls in.
The tablet has a 10.5-inch Super AMOLED display that is decent for both productivity and creativity. For those who may want some form of entertainment, you do have quad speakers tuned by AKG to help with the audio.
There is also a Game Booster feature with AI capabilities for the gamers. With this, expect a lag-free gaming experience with most of the games you are planning to play. In addition to this, you will be getting a Game Launcher that will let you chat with other gamers as you play and this is possible thanks to Samsung's partnership with Discord.
Below are some of its other key specifications of the Samsung Galaxy Tab S6.
Display: 10.5-inch Super AMOLED display with a resolution of 1600 x 2560 pixels
Processor: Qualcomm Snapdragon 855
GPU: Adreno 640
RAM: 6/8 GB
Storage: 128GB/256GB internal storage, expandable via microSD card up to 1TB
Cameras: Dual: 13MP + 5MP rear camera, 8 MP front-facing camera
SIM: Nano SIM
Battery: 7,040 mAh battery
Android: Android 9.0 Pie; One UI
Size: 244.5 x 159.5 x 5.7 mm, 420 g
When and where can I get it?
If you are interested in this tablet, you should know it has just been announced and we are not sure when it will be available in Kenya. If you can buy it outside Kenya, pre-orders will open in August 23 on Samsung.com and it will be available in retail stores from early September for $ 649 (approximately Ksh 67,000).