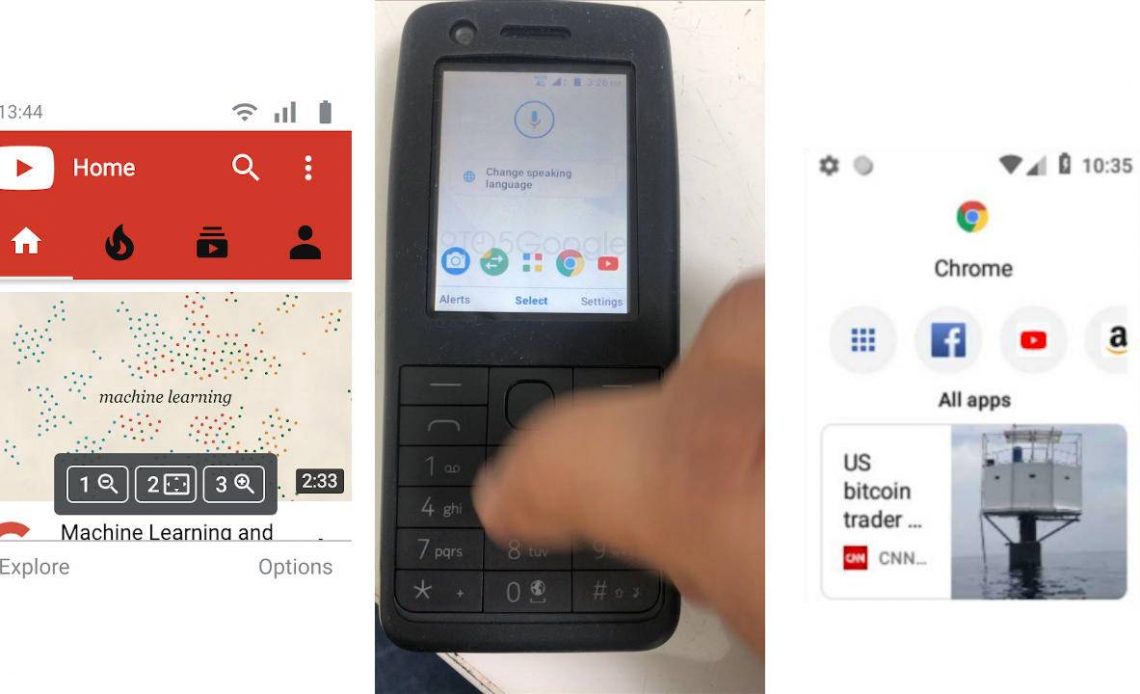 Since today's smartphones can be too much to handle, there might be users who may still want to use feature phones. Feature phones are a good idea for essential functions –basically calling, you will hate the experience of chatting using a feature phone.
What about using an Android OS powered feature phone instead? The latest leak has revealed the first look of a Nokia Android-powered feature phone. In the real sense, the android OS is light-weight but not to this extent –talk about Android Go. Android Go has been the minimalistic Android OS reduced to the lightest form that we could ever perceive possible.
Feature phones are pro in terms of calling, but when it comes to browsing the experience is still not impressive –terrible to be specific. Maybe modern browsers can change this experience, but I bet that won't be possible just yet, no matter what. With their small form factor and fewer offerings under the hood, you can't expect an impressive experience.

From the images leaked, the phones display shows an android OS-like home screen displaying Google Chrome, camera, YouTube and an app drawer icon. The YouTube app on the device is wholly digital with similar UI like the regular app, the same case to Google Chrome. But since it's a non-touch screen display, there are other essential features added to make button controls easy.
On top of the display are the usual indicators, including battery, network signal and also a Wi-Fi signal and time. The featured images leaked online has left netizens in shock, but we are yet to see how it may turn out in the future.
(Source)