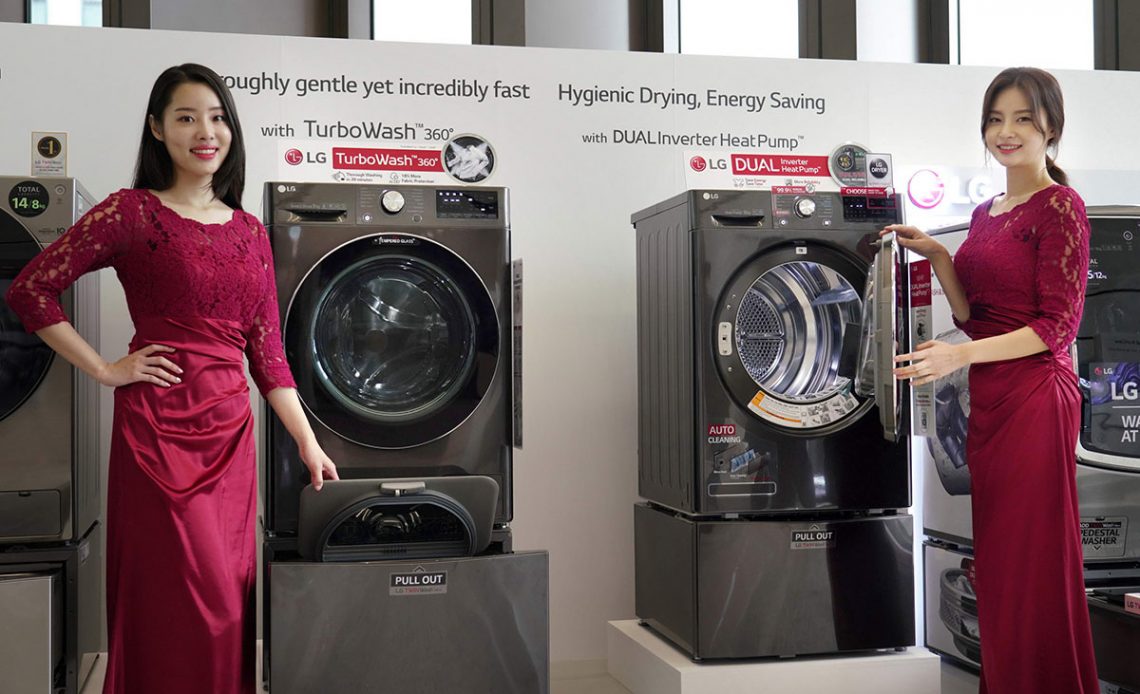 At InnoFest MEA, LG's annual celebration of innovations in technology, the company displayed its latest washing machines headed to the region this year.
LG's new front-loader washing machine is powered by the company's new AI DD (Direct Drive) with deep learning. It delivers thorough yet gentle care, determining the characteristics and volume of each load to minimize fabric damage. This guarantees exceptional results every time, and reduces the occurrence of fabric damage by 18 percent, prolonging the lifespan of favorite clothing items.[
Courtesy of TurboWash 360°, the front-loader provides the convenience of Fast Wash, which takes just 39 minutes to complete – 34 percent faster than the conventional TurboWash option. The washer sprays jets of water and laundry detergent in four different directions to get clothes cleaner, faster. Steam + completes this comprehensive laundry solution, neutralizing 99.9 percent of allergens through a special sterilizing cycle, and removing 30 percent of creases via Wrinkle Care. Durable and reliable, the washer boasts an energy rating of A+++-50 percent and comes with a 10-year warranty.

LG's latest top-loader washing machine also comes with its own unique features. The new top-loader employs TurboWash3D technology, which harnesses the combined strengths of TurboShot (the pairing of WaveForce and JetSpray) and TurboDrum to deliver a high-quality performance. WaveForce sends powerful vertical streams of water from top to bottom, ensuring each and every load is thoroughly clean, while JetSpray provides quick and effective rinsing. At the same time, TurboDrum rotates the tub and pulsator to generate dynamic flows of water moving in opposite directions.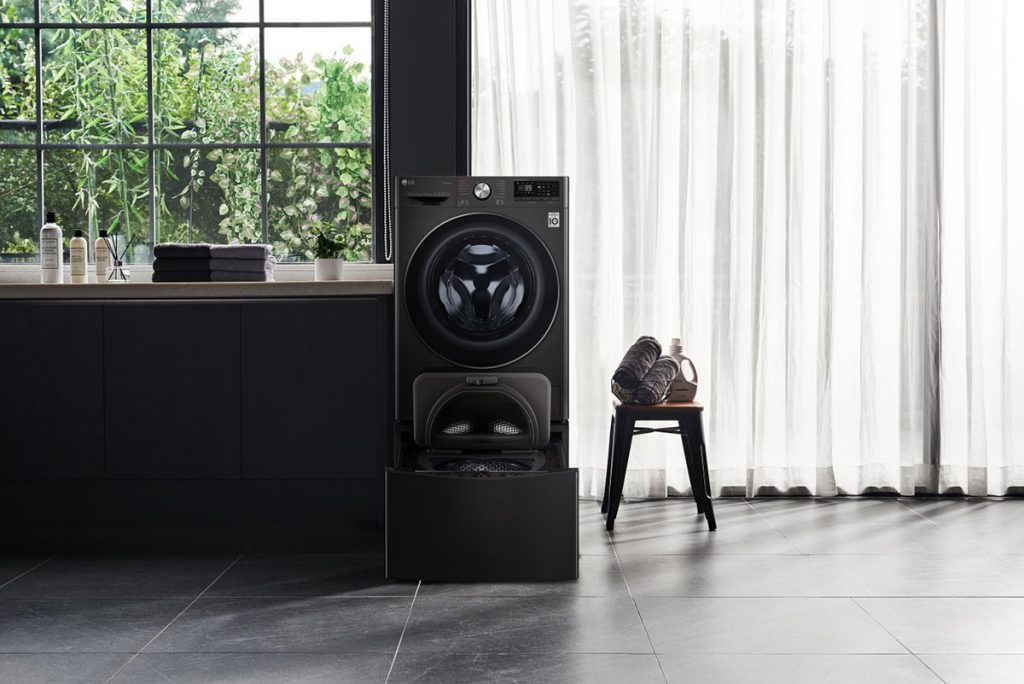 Moreover, LG's top-loader washer boasts improved efficiency; with the TurboWash option on, it can cut cycle lengths to approximately 39 minutes while reducing energy consumption by up to 27 percent and water consumption by 14 percent when compared with conventional LG washing machines.
Fitted with a Full Stainless Steel Tub and Wide Stainless Lint Filter], the washing machine offers convenient hygiene management, preventing contamination and guaranteeing cleanliness for every load. Taking away an annoying, time-consuming chore, and removing the need for a separate cleaning program, the Auto Tub Cleaning function cleanses the tub during the laundry cycle.
For delicate laundry care, users can add Steam to the Stain Care cycle to softly soak and wash items in warm water (40 degrees Celsius). Moreover, the Allergy Care cycle with 60 degrees Celsius Steam boosts the hygienic performance of this robust washer, reducing allergens by 99.9 percent to safeguard users' health.
Both the new front and top-loader machines from LG's latest lineup are compatible with the SmartThinQ app, letting users control their devices via their smartphones. With Smart Diagnosis, consumers can also download custom wash programs, monitor energy consumption and manage cycles and setting.
"We are delighted by the positive reception InnoFest attendees had to our latest front and top-loader washing machines," said Song Dae-hyun, President of LG Electronics Home Appliance & Air Solution Company. "Ensuring better washing results and energy savings, alongside greater flexibility, we strongly believe that our new washing machines for 2019 will impress consumers throughout the Middle East and Africa. LG will continue in its efforts towards championing innovative, providing differentiated products and solutions to help our consumers live better."
Also Read: LG'S Slimmed-Down Refrigerators Shed Inches, Put More Weight on Food Freshness