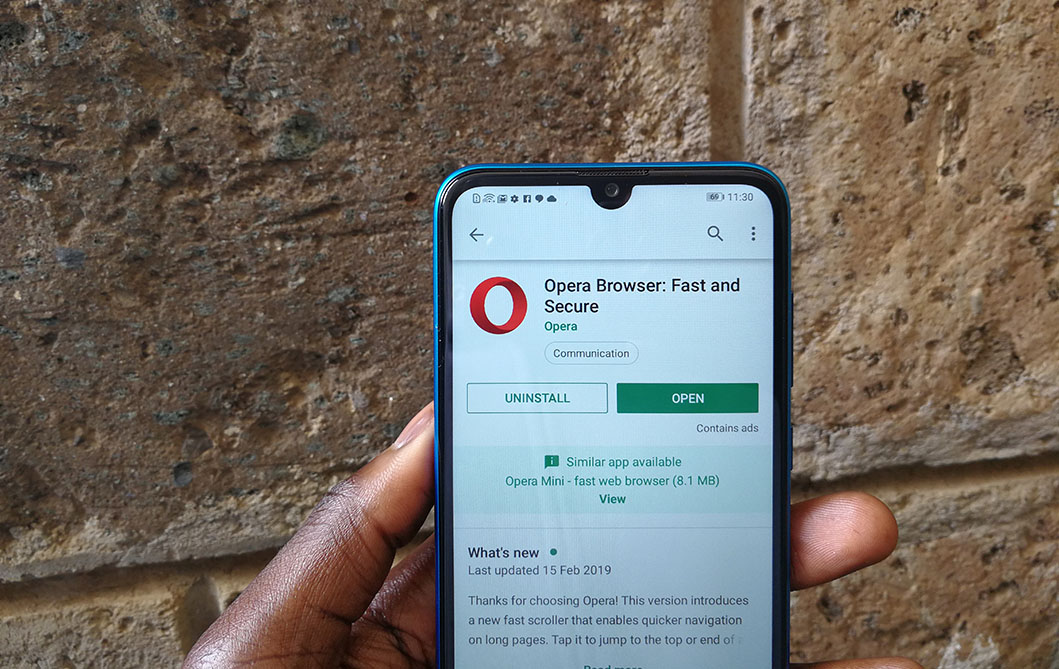 Opera for Android version 51 will finally bring free and unlimited VPN service to mobile users. Unlimited VPN has been available on its desktop browser for almost two years and it looks like those using its Android browser will be getting the same treatment.
According to Opera, "There are already more than 650 million people using VPN services globally." The company says that with its VPN service, users can enjoy free and no-log service that enhances online privacy and improves security.
Opera claims that users should expect better control over their online privacy and this will be important when connecting to public Wi-Fi networks. Since the VPN service is of no log variety, it will not store any user information on Opera's servers.
"When users enable the built-in VPN, they will create a private and encrypted connection between their mobile devices and a remote VPN server, using strong 256-bit encryption algorithms. When enabled, the VPN will hide the user's physical location and will make it hard to track their behavior on the Web. The browser VPN service is also a no-log service, which means that the VPN servers do not log and retain any activity data, all to protect users' privacy," the company said.
Activate Unlimited VPN On Opera for Android
To use this new feature, you will have to update or download the updated Opera browser from the Google Play Store. Navigate to the settings page and you will see a VPN sub-menu which you will have to activate. A secure private connection between your device and a remote server will then be created.
When using Opera VPN service on your Android device, you will only be able to mask your location to three regions, America, Asia and Europe, you will not be able to choose any other region apart from the ones mentioned. You may not get much flexibility but at least you are getting unlimited VPN access.
Opera 51 is rolling out gradually per region so be patient if you do not have it on your end, you will get it soon.
Download Opera for Android here.
Also Read: Opera for Android Makes It Easier to Block Ads on Individual Websites