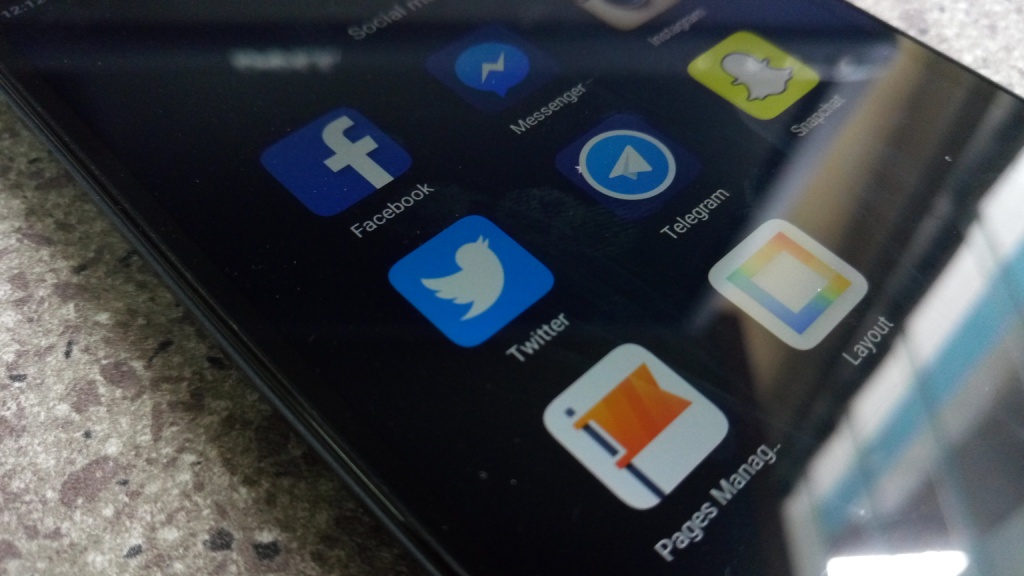 Last year, Twitter started testing out a new interface for the web. This new interface was to bring some new features including Explore and Bookmarks to the web. At the time, the company was still testing it out and months later it is giving more users access to this new design.
I got the notification to opt-in for access to this new design a couple of weeks back and I thought it was available to all users. Well, I finally learnt that this new web interface was available to select users and only now is Twitter is rolling it out to more users. I am not sure how I got to be part of it but I got a notification which I accepted and I am certainly not the only person in Kenya who got the notification.
This new web interface is very different from what we have had on the platform for years and you will either love it or hate it. Twitter says this interface features a cleaner, simplified and more modern look. This updated interface also brings with it a new emoji button for users who prefer expressing themselves using emojis.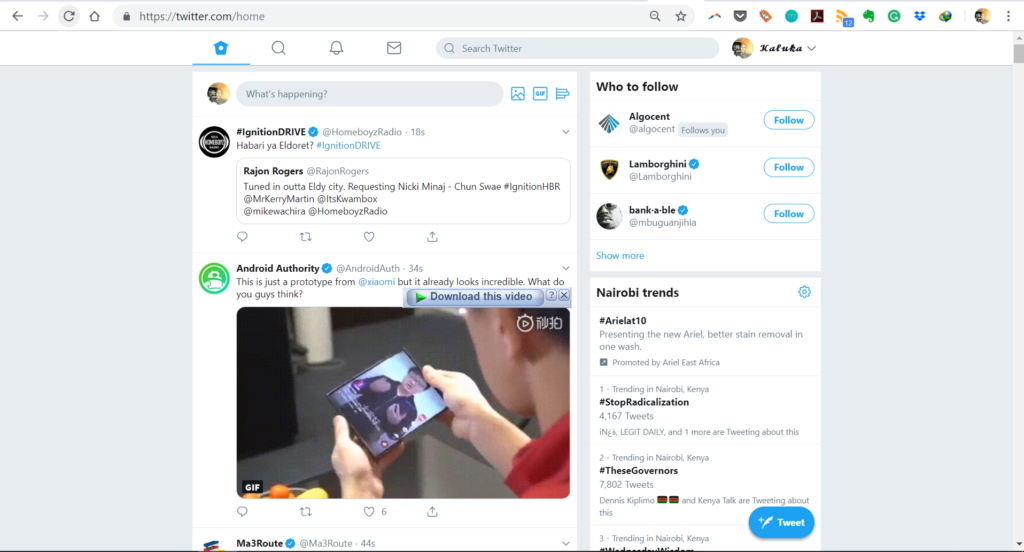 With this new interface, the trending section moves to the right of the timeline from the left. Moving it there leaves a two-column design and not the three-column one we had before. I have also spotted a data saving option which you can easily access from any page by just tapping on your profile picture at the top right corner.
Twitter isn't just focusing on the looks with this new interface, the company is more interested in the user experience that has not been a key focus when it comes to Twitter for web. The older version felt dated and was not welcoming for those who were used to its mobile apps.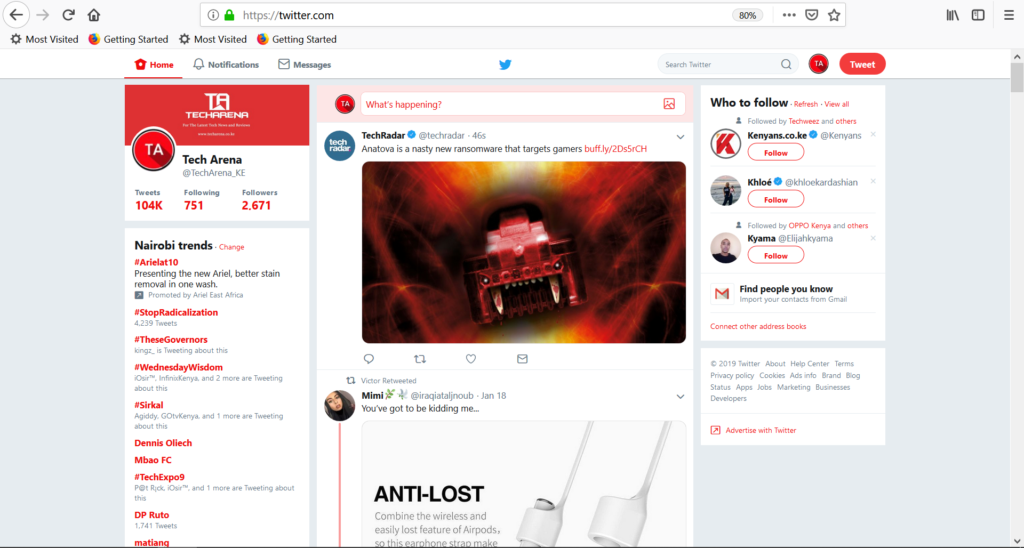 I got a notification to enable this new interface but if you haven't you can tap on your profile picture and scroll all the way to the bottom, if it is available for you, you will see the option there.
Also Read: Twitter Is Ramping Up Fight Against Fake Accounts and Spam