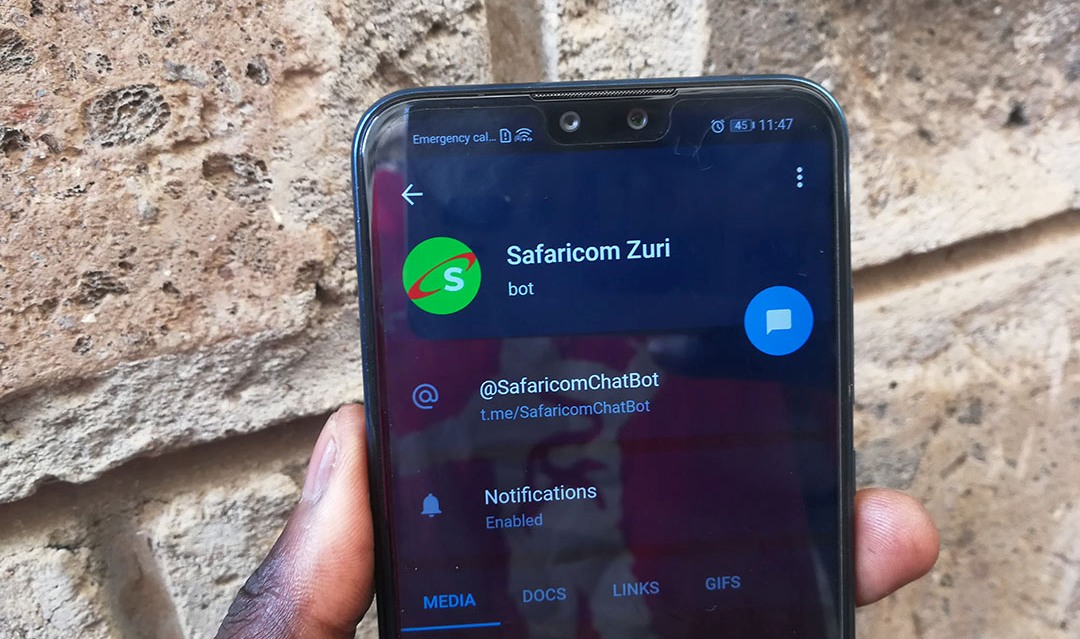 Earlier this week, Safaricom introduced an AI Chatbot assistant that it is calling Zuri. The question now is, what is Zuri? Why does it exist and how will it help you?
Most Telcos in other countries use Chatbots in customer support to give their users information as fast as possible without going through so many hoops. These Chatbots are particularly helpful when you want answers to frequently asked questions that may have been asked many times before by other users. The Chatbot will provide you with the answers to common questions and help you complete mundane tasks without making you wait to get to a customer service agent or listen through automated voice-overs or go through a confusing USSD menu.
Enter Zuri Chatbot
For Safaricom, Zuri is its dive into the world of AI Chatbots. Safaricom says Zuri will help its mobile data users perform a number of tasks like manage subscription services including viewing subscriptions and unsubscribing from chargeable SMS services. The Zuri Chatbot complements the other self-care options subscribers can access through USSD codes and through the mySafaricom app.

"We are continually working to provide the best experience to our customers by investing in technology and products that are designed to give them more choice and control. Zuri will add to the already existing self-care options we have including USSD and mySafaricom app. Using AI, Zuri will be able to constantly evolve and learn from the interactions it has with customers in order to provide accurate responses", said Sylvia Mulinge, Chief Customer Officer, Safaricom.
What Zuri Bot Can Do?
As I have mentioned above, Zuri is an artificial intelligence (AI) Chatbot assistant for Safaricom subscribers. You will be able to access some of its self-care option that you currently access through USSD codes or through its app.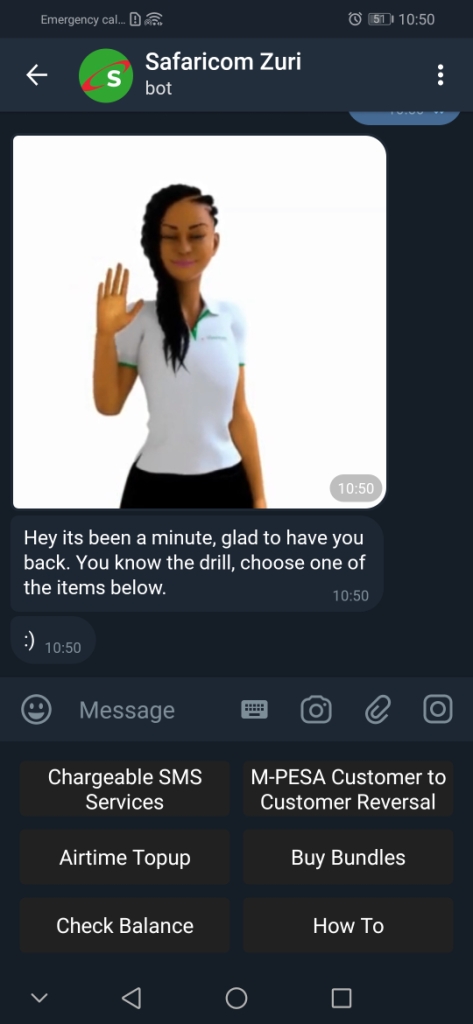 Some of the services you can access through Zuri bot include:
Buying data bundles
Airtime Topup
Check Balance
M-Pesa reversal
Chargeable SMS services
How To services including Getting PUK, Unlocking M-Pesa account, Accessing M-Shwari or KCB loan just to name a few.
How To Access Zuri Bot By Safaricom
You can access Zuri Chatbot on Telegram or on Facebook Messenger.
On Telegram access it through http://bit.ly/SafaricomTelegramBot
On Messenger access it through http://bit.ly/SafaricomZuriMessenger 
Also Read: This Is How You Can Send Money Across The Globe Through M-Pesa Global