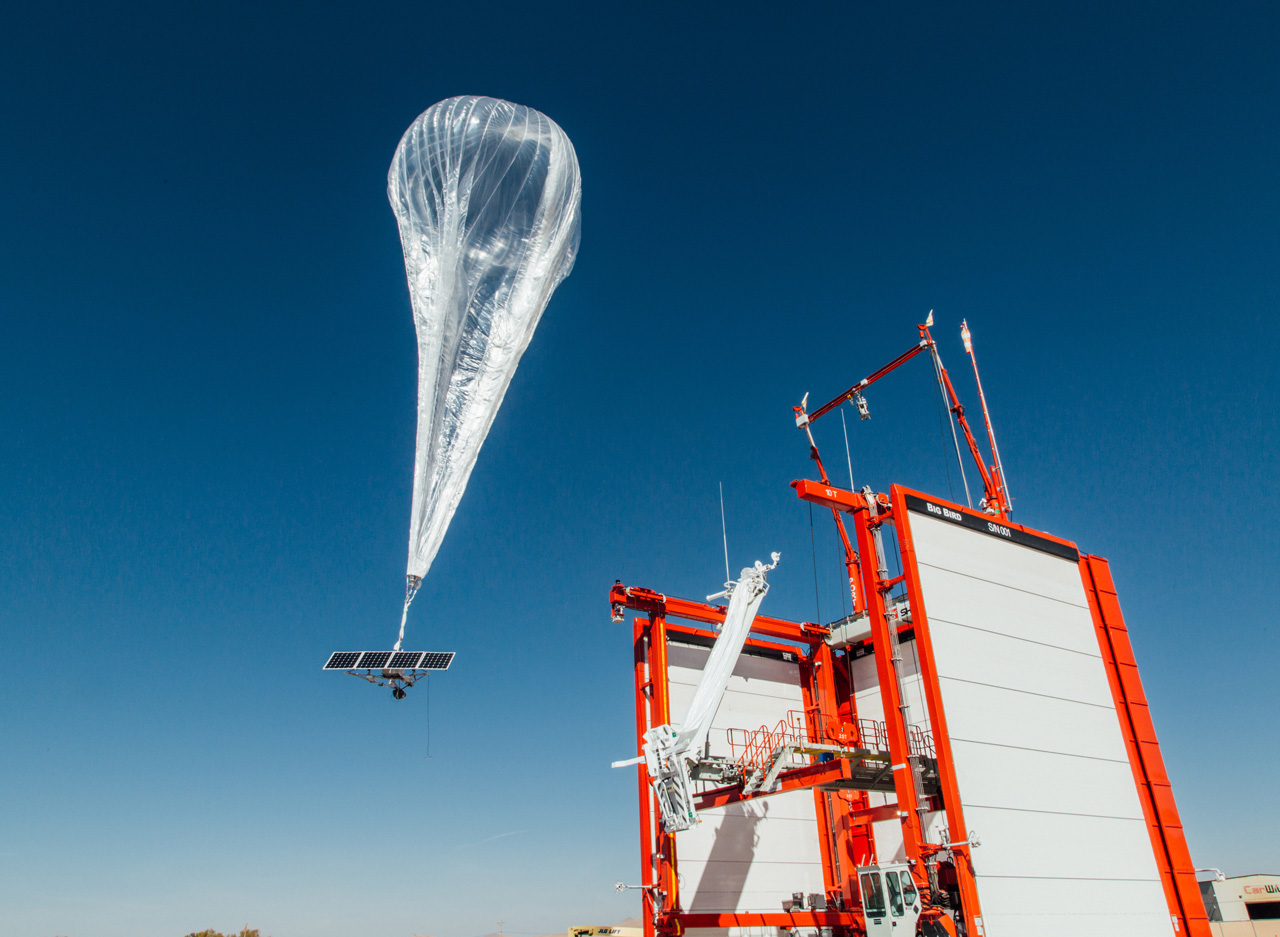 A few months ago, Loon, an Alphabet owned company, said that it plans to work with Telkom Kenya to deliver 4G connection to underserved areas in rural Kenya using balloons. Alphabet is the same company that owns Google for those who may not know. Loon and Google are two independent companies though with the former working to bring internet connection to areas with poor coverage and those that are sparsely populated.
When Loon announced intentions to work with Telkom, the two were yet to get government approval to fly the balloons in the country. It's a couple of months later and Loon is reporting that it has secured all the necessary regulatory approvals and is already importing and installing the ground infrastructure as it gets ready to conduct the initial tests in 2019.
Loon will start these initial tests in the first half of 2019 in Central Kenya as that is where there is poor coverage due to mountainous and inaccessible terrain. The company, together with Telkom Kenya, has been working closely with the Kenya Communications Authority, Civil Aviation Authority and others to get these approvals. This is the first time we are seeing these balloons in Kenya and Africa in general and the Communication Authority hopes is not the last.

Loon's Chief Executive Officer (CEO) Alastair Westgarth says that Loon and Telkom are working collaboratively with governmental agencies to bring Loon's service to Kenya. "We are grateful to these agencies for their support, collaboration, and innovative approach to expanding connectivity," he said.
Loon says that its coverage can be anywhere between 20 to 30 times larger than what ground-based systems provide. With this, the company should provide connections to more people without building new ground infrastructure which can be expensive.
Loon uses balloons 20 kilometers above earth that act as cell towers. The whole process works by beaming internet connectivity from a ground station to the balloon that is 20Km overhead. From there, the signal can be sent across multiple balloons, creating a network of floating cell towers that deliver connectivity directly to a user's LTE-enabled device below.
These balloons help mobile network operators expand coverage to underserved communities. The company will roll out its services in Kenya next year in partnership with Telkom Kenya. How much this will cost is still a mystery and so are some of the areas it plans to cover.
Telkom Kenya states: "Telkom remains focused on bringing innovative products and solutions to the Kenyan market. Our association with Loon, will see us partner with a pioneer in the use of high altitude balloons to provide LTE coverage across larger areas in Kenya. This collaboration represents another important step towards Telkom's quest to provide high-quality, reliable and affordable data offerings to its customers and Kenyans in under-served locations across the country."
Telkom Kenya seems to be the only company that is ready to rival Safaricom and partnering with Loon might help it improve coverage in rural Kenya. This is important as the company has previously stated that its goal is to be number 1 in data in Kenya.