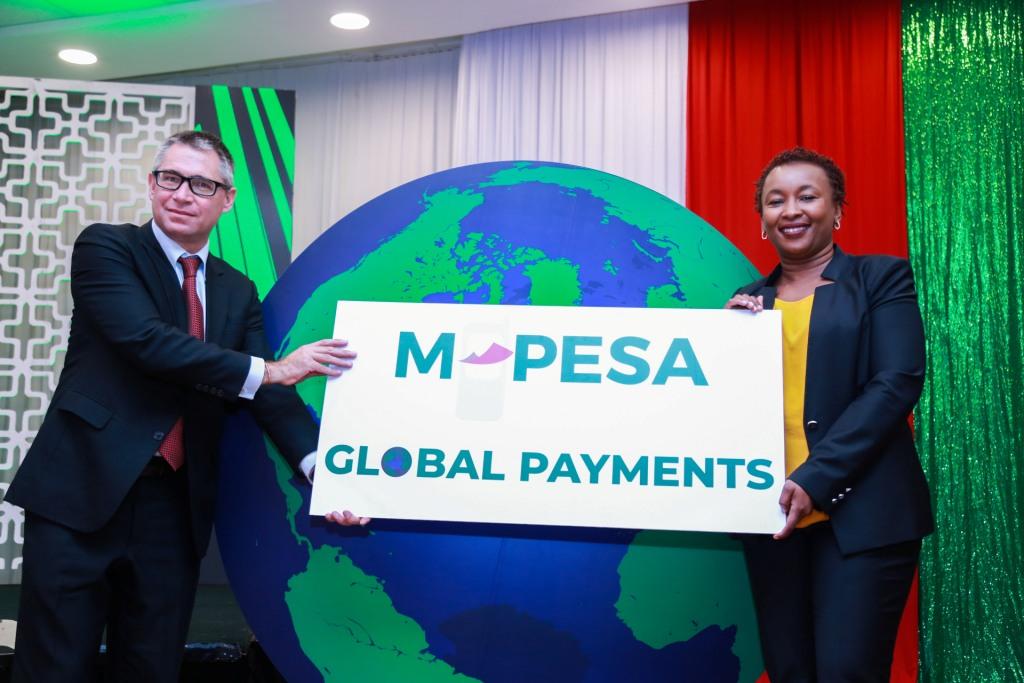 Safaricom has today announced its partnership with Western Union to make it easier for its customers to send money across the globe. The company announced this earlier today saying this is a first for any mobile money service in the world. Customers will be able to send money to virtually anyone in the world through the more than 500,000 Western Union Agents and through bank accounts.
All this is part of M-Pesa Global, a new service that Safaricom says opens up M-Pesa to the world. Besides sending money to Western Union, M-Pesa Global will allow anyone from virtually anywhere in the world to send money to any M-PESA customer in Kenya.
Right now, customers can send money to bank accounts in the United Arab Emirates, the United Kingdom, and Germany. This list will be expanded to include other countries in the coming weeks.

To send money, just dial *840# or open the mySafaricom App and tap on the M-Pesa icon. You will be asked to accept the terms and conditions before using this service. After that, everything is straightforward. For those using the app, you will have to update it before accessing this service.
Below are the transaction fees for sending money from M-Pesa to Western Union.
M-Pesa to Western Union Transaction Fees
Amount(Kes)
Transaction Fees (Kes)
100 – 5000
100
5001 – 15,000
250
15,001 – 35,000
350
35,001 – 70,000
500
M-Pesa Transaction Limits Still Apply
The current M-Pesa limits still apply to this service. At the moment, the maximum amount through M-Pesa per transaction is Ksh 70,000 and the maximum amount you can send per day is Ksh 140,000. These limits will still apply with this new service and it's not clear if we will see any changes soon. Asked about the possibility of increasing the limit, Sylvia Mulinge, Safaricom's Chief Customer Officer, said that the decision is up to the Central Bank of Kenya.M-Pesa Limits Still Apply
As for Western Union, it sees most transactions in the $300 and $500 (Ksh 50,800) range so these limits are acceptable.
M-Pesa to PayPal
Earlier this year, M-Pesa users were introduced to a new service that made it easier to top up and withdraw money from their PayPal accounts. If you use PayPal, then you know that it was not easy to withdraw or send money in Kenya. This meant that those who wanted a better experience had to use a different service (Skrill). Using a different service is not a big deal but considering that PayPal is a very popular service, many people were not willing to let it go.
Cash Cow
At the moment, Safaricom sees 17 million transactions on M-Pesa every day, a big number by any standards. M-Pesa has become a household name in Kenya and has helped Safaricom make billions of shillings every year. The Telco announced its half-year results for the period ending 30 September 2018 where it saw M-Pesa revenue grow by 18.2% to KES 35.5bn.
Also Read: You Can Now Pre-Order The New iPhone XS And XS Max In Kenya Through Safaricom