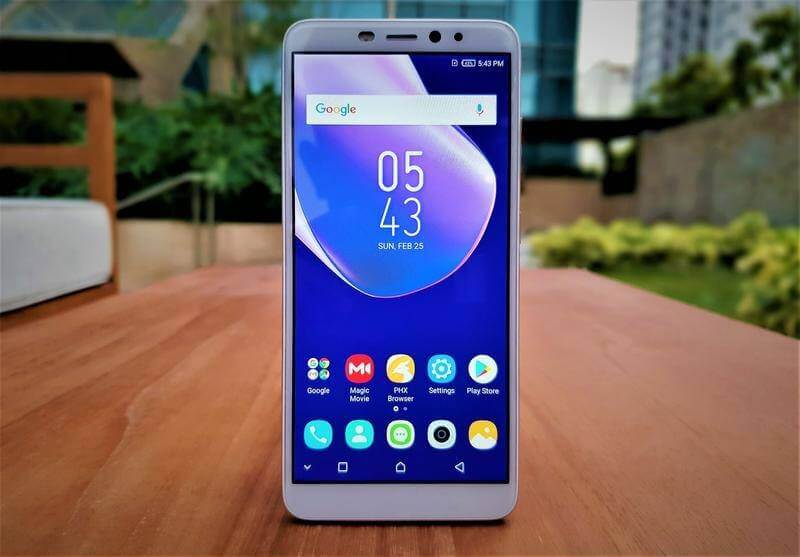 After months of waiting, the Infinix Hot S3 is finally available in Kenya. This was the company's first smartphone to come with a Snapdragon processor. The phone was officially unveiled earlier in the year but we never saw it in the country until now. The Infinix Hot S3 was officially launched in Kenya earlier today in partnership with Safaricom and will be available exclusively through the Telcos Retail Shops and Select Safaricom dealer outlets for Ksh 18,999.
The Infinix Hot S3 is the third device in the company's "S" selfie series. It comes with a 20MP selfie camera with a Sony sensor that can capture clear selfies in low light conditions. Besides the camera, the Infinix Hot S3 comes with a 1.4GHz Qualcomm Snapdragon 435 processor. This is one of the phone's key selling points as it was the first one from the company with a Snapdragon processor, the second one is the Infinix Hot 6 Pro that is also available in Kenya.
Infinix has made it clear that the camera is what makes the S3 stand out. The phone is targeting users between 18 and 25 years of age and this is the generation interested in smartphones with superior cameras. With the selfie camera on the Infinix Hot S3, you get the following:

f/2.0 big aperture; a bigger aperture for clear selfies
4 in 1 big pixel; 4 in 1 technology enlarges the pixel size for better light sensation in low-light conditions
Dual flash & soft light; With dual flash light in the front, it can help with light compensation in low light conditions, Infinix S3 has a dual flash light with 3 levels of brightness
Speaking ahead of the launch, Infinix Brand Manager Mr. Zhang said, "300 million photos on Instagram have been tagged with the selfie label. The powerful selfie camera on this device guarantees you a perfect selfie, no matter how poor the light condition is. This smartphone is meant for the young and tech savvy people, who want to share their lives and style with the world. They will get the most of everything to share their stories."
Since the camera is its key selling point, the Infinix Hot S3 competes with devices such as the Tecno Camon X and the OPPO F7. These are the recent camera-centric devices we have seen in the country and Infinix wants to position the Hot S3 as a cheaper alternative to the OPPO F7. This strategy might work for those who have always wanted a better camera but were not willing to spend so much money on a device with one.
Since the Infinix Hot S3 is available through Safaricom retail stores, this will be the single SIM variant. A dual SIM variant may be unveiled at a later date.
Some of the key specifications of the Infinix Hot S3 are listed below.
Display Size: 5.65 inches with a resolution of 720 X 1440 Pixels
Processor: 1.4GHz Octa-core Snapdragon 430
RAM: 3 GB
Storage Space: 32 GB, can be expanded to 128GB using a microSD card
GPU: Adreno 505
Android Version: Android 8.0 Oreo
Main Camera: 13MP with dual-LED flash
Selfie Camera: 20MP with Dual LED flash
Battery: 4000 mAh battery
Also Read: Five Things You Should Know About The Infinix Hot 6 Pro