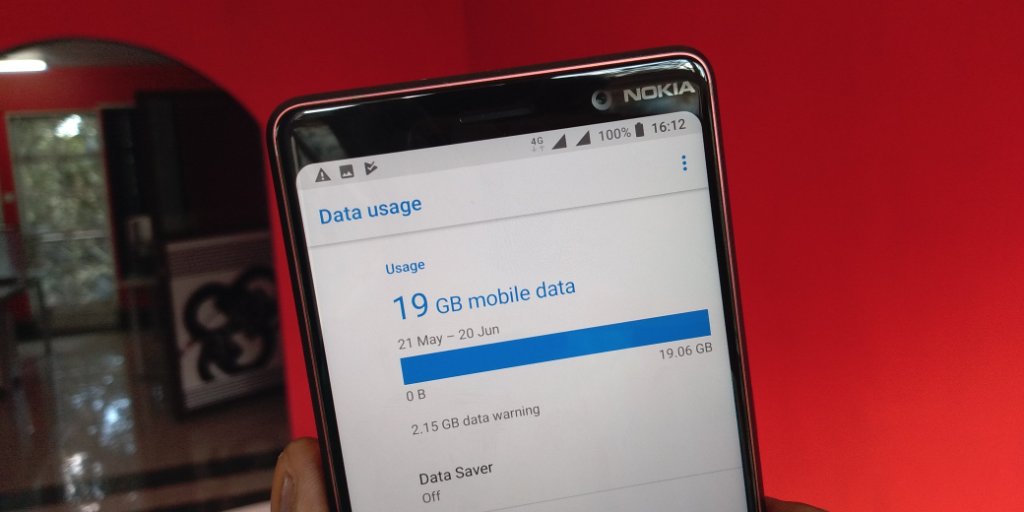 If you have ever run out of data on your phone when you really need it, then you know how frustrating that can be. This happens when you have to use the internet and you may be forced to spend money buying additional bundles just to get you by. This may not sound that bad but if it happens regularly, then the costs can add up and you find yourself spending so much money on mobile data every month.
In a world where finding Wi-Fi hotspots is so easy, I have to admit that I rarely monitor my data usage. I am used to having unlimited internet at home and in the office and I do not worry which sites I visit and which ones consume most of my data. This is all good when I am using a Wi-Fi network but is not so good when dealing with mobile data. I most cases when I am not at home or in the office, I forget that I do not have unlimited internet until I get that dreaded text message informing me that my I have used 75% of my data.
This has happened to me so many times and I am sure I am not the only one. With that said, I believe that everyone with a smartphone should know a few things they can do to keep their mobile data consumption low and get the most out of every data bundle they subscribe to.
Know What Your Data is Spent on
Before you even start thinking of ways to get the most out of your data, you will need to know what your data is spent on. This makes a lot of sense as it will be difficult to reduce data consumption if you do not know which applications or activities consume most of your data.
If you are on Safaricom, you can use the mySafaricom app to monitor your usage. There are other applications and services you can use if you are on other networks but the most important thing is you monitor the usage of data.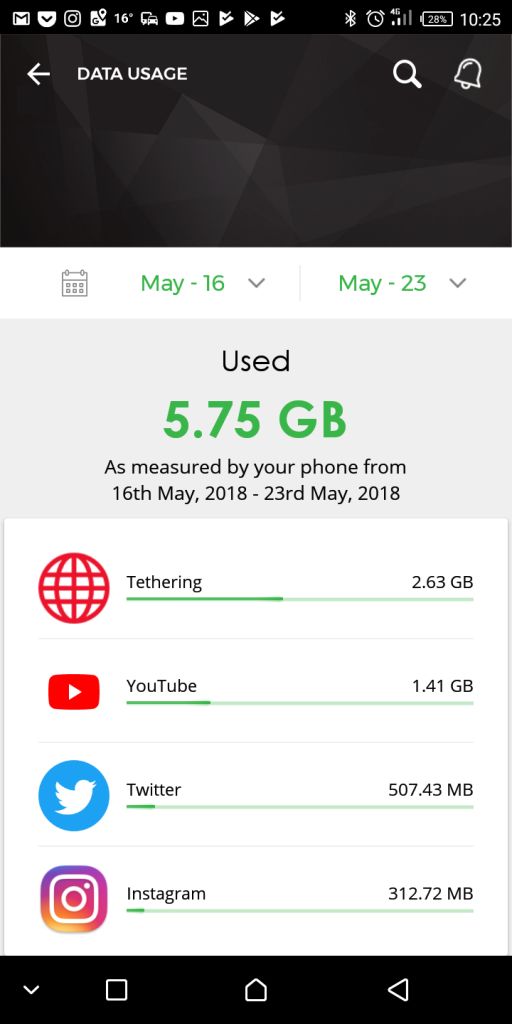 From the mySafaricom app, find the menu option and tap on it and then choose "Data Usage". From here, you will see which applications and services consumed most of your data within a certain period. Once you know this, you can proceed to the next steps.
Limit Applications using Data in the background
Once you figure out the applications and services consuming all your data, you can prevent the said applications from using data when they are in the background (when you are not using them or when the screen is off). I find this to be very beneficial and the results are clear if you have a ton of apps on your phone.
To limit data usage, go to settings and the scroll down till you see 'Apps and Notifications'. If you do not see this, just search for apps when in the settings page. When you open the Apps page, tap on the app that consumes so much data and scroll to find 'Data Usage'. Tap on that too and you will see 'Background data' as an option. It will probably be on, make sure to switch it off if you want to limit data usage.
Browser Data Saving
To keep data usage at a minimum, you may want to activate data saver on Chrome or on the browser you are using. With data saving activated, Google claims that the pages you visit are compressed to save you data. You can activate this by opening Google Chrome and going to the settings section and then scrolling all the way down till you find 'Data saver'.
In addition to Chrome data saver, you may also want to check out Opera Mini browser, it compresses web pages really well.
 Prevent videos from Autoplaying
If you are a big fan of Facebook or Twitter or any other social networking site, you have a number of options that you can implement to consume less data. The top one is preventing videos from autoplaying when you are scrolling through your timeline.
On Facebook, tap the hamburger menu (the three lines on the top right section) and scroll to the 'Settings and privacy' section. Tap on 'App settings' and then scroll to find the 'Autoplay' option. From there, you can set videos to autoplay on Wi-Fi only or to never autoplay.
On Twitter, the process is equally as easy, just head to the 'Settings and privacy' section and then tap on 'Data usage'. From here you can set videos to autoplay on Wi-Fi only or to never autoplay. Besides this, there are a number of settings that you can change to keep data usage under control.
On Instagram, go to your profile and tap on the menu icon at the top right section. Scroll to find "Cellular data Use", you can then choose the second option 'Use less data' to make sure the app uses less data.
WhatsApp also has a similar feature that lets you limit data usage when it comes to the videos and photos people send you. Just go to settings and choose 'Data and Storage usage'.
Change Video resolution on YouTube
I am a big fan of YouTube and will not stop using just because I am using mobile data. The one trick I have found useful is to change the resolution of the videos to about 360p when I am using mobile data. I still get clear videos and save  data in the long run.
Prevent App Updates Via mobile data
If you are going to buy mobile data, the last thing you want is to spend all that data updating WhatsApp, Instagram or any other app that seems to have a new update every week. With that said, you can open Google Play Store and go to the setting page and choose to auto-update applications via Wi-Fi only.
Save content for offline use
If you do not want all your mobile data to be used on things you can avoid, you may want to take advantage of applications that allow you to download content to access even when you are offline. YouTube allows you to download specific videos when you are online and watch them when you are offline. Take advantage of this if you can. This option is also available on ShowMax and most other video streaming websites.
You can also use applications such as Pocket that allow you to save content from websites or blogs that you can read later. Google maps also has a similar option that allows you to download the map to a specific area and have access to it when you do not have an active internet connection. All these are helpful and allow you to use your data on the things that matter.
Set Data Limit
You can limit the amount of data you use on your phone by using native Android settings. This will not lead to less data consumption but is an option that you can use to ensure you do not use all your data and incur additional charges that your network operator will deduct from your airtime.
For example, if you decide to buy the 1GB data bundle (valid for 24 hours) from Safaricom for Ksh 99, you can set a limit of something like 900MB and when you go over this limit, you will be automatically disconnected from mobile data and will not be able to browse anymore. With this, you will not use all your data (1GB in this case). You will then have to reconnect to use mobile data mannually and this will most probably be after you purchase another bundle. You will not use your airtime for browsing unless you really want to.
The issue with the data limit is that it is a monthly limit and if you want to use it for a short period of time, you should remember to change the billing cycle (basically when it starts and ends tracking).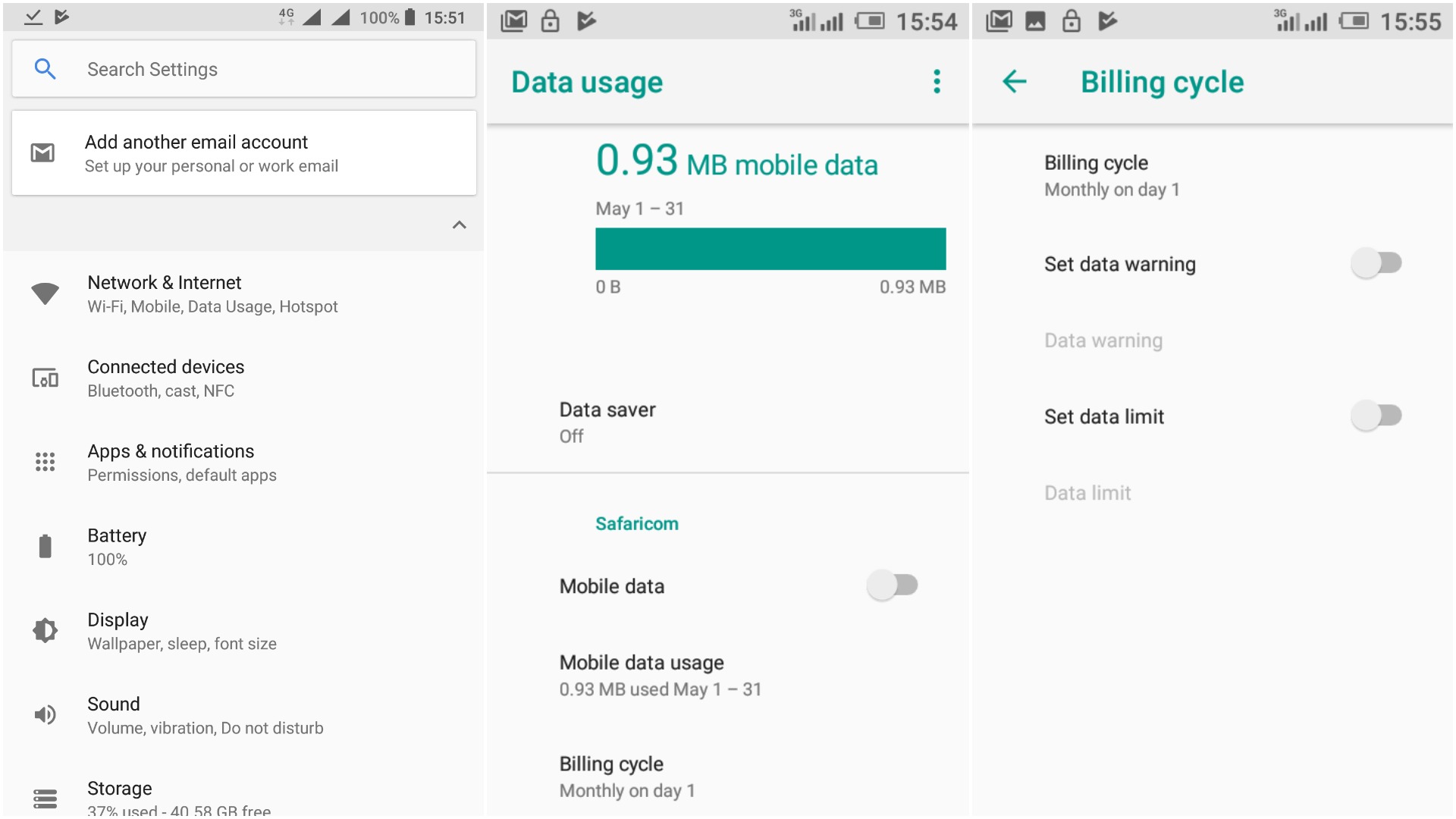 Setting the data limit is simple on Android, Go to settings and the tap on Network & Internet. From here, tap on Data Usage and then choose Billing cycle. You will see 'Data limit' as an option, set your limit there.
Also Read: How Tunukiwa Internet Offers By Safaricom Help You Stay Connected For Less