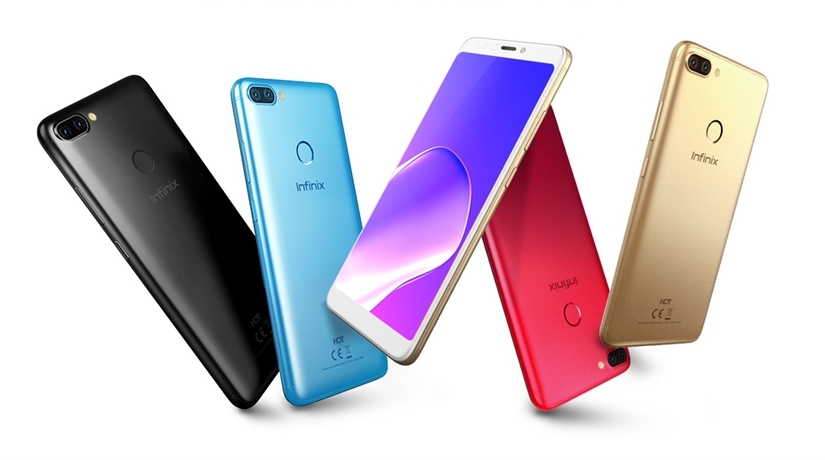 The Infinix Hot 6 Pro is now available in Kenya from as low as Ksh 14,100 on Jumia (Buy). This is the latest smartphone from Infinix that stands out as having an 18:9 aspect ratio and is powered by a Snapdragon processor. The Infinix Hot 6 Pro is similar to the Infinix Hot S3 that we saw earlier in the year. The Hot S3 never made it to Kenya and that is why the arrival of the Hot 6 pro is important.
The Infinix Hot 6 Pro is the first smartphone from Infinix to be launched in Kenya this year. This phone targets the same people the Huawei Y7 Prime 2018 is targeting. These are the customers who want an affordable device with a bigger display, reasonable size RAM, big battery and good cameras. This has been the trend in Kenya recently as buyers demand the best they can get without spending so much money. This pushes manufacturers to be innovative and look for ways to differentiate their products from those offered by competitors.
At the moment, the Infinix Hot 6 Pro is listed on Jumia for Ksh 14,100 for the 2GB model and Ksh 15,699 for the 3GB model. The 2GB and 3GB models have a lot of similarities with the RAM being the only differences. These phones are reasonably priced and this is one thing Infinix has been able to do perfectly. When I heard that the phones have the Snapdragon processor, I was expecting them to be way more expensive but I am glad they are not.
Below are the Infinix Hot 6 Pro specifications to help you decide if it is a phone worth buying.
[table id=108 /]
Also Read: Huawei Y7 Prime 2018 Specifications And Price In Kenya