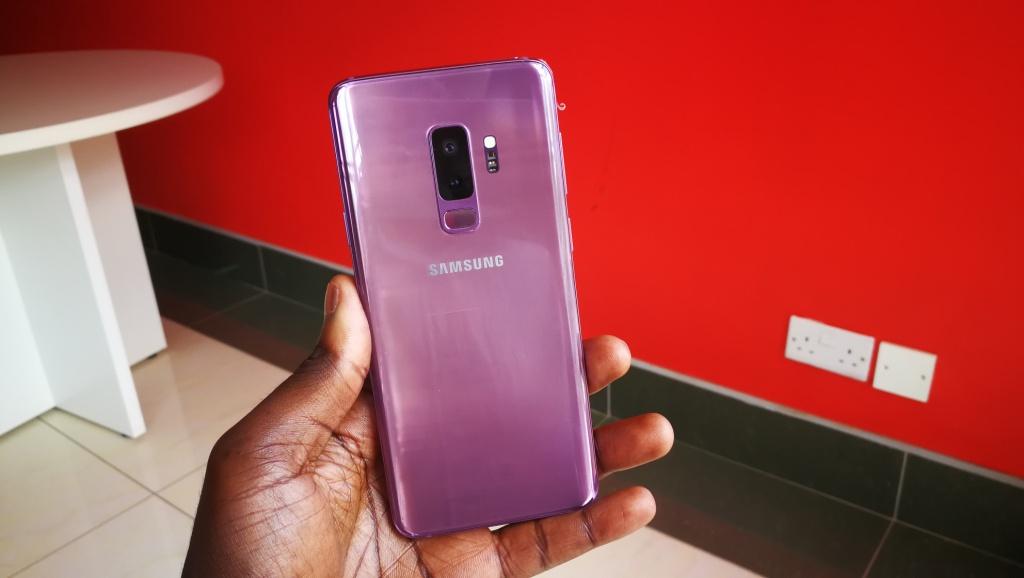 Samsung has finally launched its latest flagship smartphones, the Galaxy S9 and S9+, in Kenya. These phones were officially unveiled to a global audience late last month and they are finally available in Kenya. The Galaxy S9 is available for Ksh 85,000 while the Galaxy S9+ is available for Ksh 95,000. These are the recommended retail prices and may vary depending on where you get the phone from.
The Samsung Galaxy S9 and S9+ phones are meant to replace the Galaxy S8 and S8+ from 2017. They are similar in more ways than one but one of the big differences has to do with the camera. These days, smartphone Cameras play an important role when it comes to buying a new smartphone and Samsung knows this. This is the case for all price ranges and even more for the premium devices. Competition for the premium customers is so much and manufacturers have to ensure they have the best of the best.
The Galaxy S9 has a 12MP with Dual Pixel Phase detection autofocus, Optical Image Stabilization, 4K video recording, Auto HDR among other features. The Megapixel count may seem low but trust me the quality of the photos is good. I have played around with the camera of the S9 and it is not disappointing. This camera can record videos at Super slow motion (960 frames per second).
The Galaxy S9+ on the other hand has a dual camera setup made up of 12MP sensors just like the cameras on the Galaxy Note 8. The company says these are slightly improved and one such change has to do with the variable aperture. With this, you are able to adjust the aperture to allow more light or less light to reach the sensor depending on your environment. With this, the company says it can take bright shots in low light and higher quality shots in bright lights.  As for the front facing cameras, both the Galaxy S9 and S9+ have 8MP selfie cameras.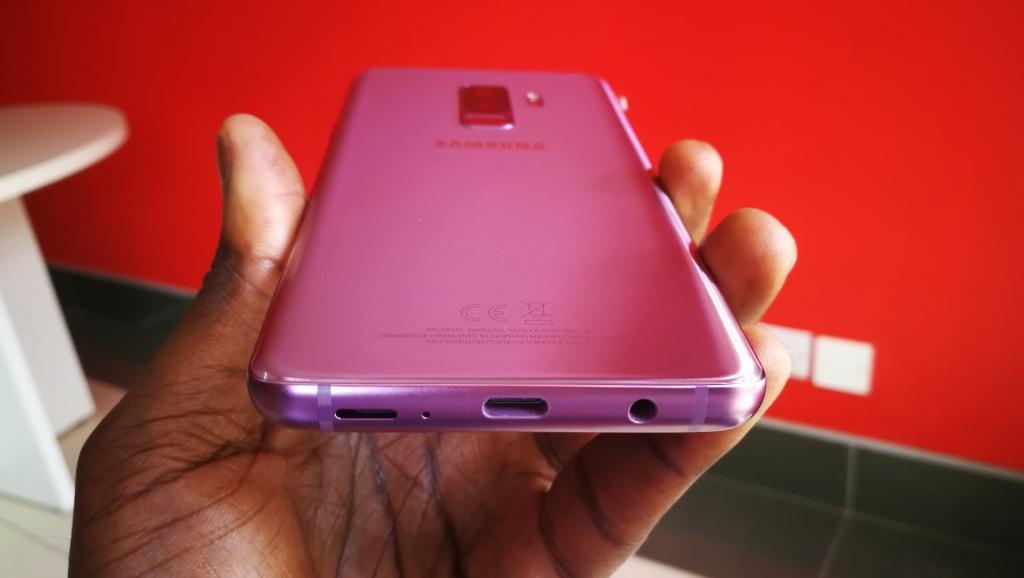 The camera aside, Samsung promises improved performance with the Galaxy S9 and S9+. I am planning to review the Galaxy S9+ and will point those out when I come around to do that.
Some of the other specifications of the Galaxy S9 and S9+ are listed below.
 Samsung Galaxy S9 and S9+
Specifications
Galaxy S9
Galaxy S9+
Dimensions
147.7 x 68.7 x 8.5 mm (163g)
158.1 x 73.8 x 8.5 mm (189g)
OS
Android 8
Android 8
Display
5.8-inch Quad HD + Curved Super AMOLED
6.2-inch Quad HD + Curved Super AMOLED
CPU
10nm, 64-bit, Octa-core processor (2.7 GHz Quad + 1.7 GHz Quad) / 10nm, 64-bit, Octa-core processor (2.8 GHz Quad + 1.7 GHz Quad)
10nm, 64-bit, Octa-core processor (2.7 GHz Quad + 1.7 GHz Quad) / 10nm, 64-bit, Octa-core processor (2.8 GHz Quad + 1.7 GHz Quad)
RAM
4GB
6GB
Storage
64GB/128GB/256GB + MicroSD 400GB
64GB/128GB/256GB + MicroSD 400GB
Main Camera
Super Speed Dual Pixel 12MP AF sensor with OIS (F1.5/F2.4)
Dual Camera with Dual OIS. Wide-angle: Super Speed Dual Pixel 12MP AF sensor (F1.5/F2.4) / Telephoto: 12MP AF sensor (F2.4)
Front Camera
8MP AF (F1.7)
8MP AF (F1.7)
IP Rating
IP68
IP68
Battery
3,000mAh
3,500mAh
Connectivity
Wi-Fi, Bluetooth 5.0, NFC
Wi-Fi, Bluetooth 5.0, NFC
Network
Enhanced 4X4 MIMO/CA, LAA, LTE Cat.18
Enhanced 4X4 MIMO/CA, LAA, LTE Cat.18
SIM
Single SIM: Nano SIM/Dual SIM (Hybrid SIM): Nano SIM + Nano SIM or MicroSD
Single SIM: Nano SIM/Dual SIM (Hybrid SIM): Nano SIM + Nano SIM or MicroSD
Also Read: Samsung Galaxy Note 8 Review