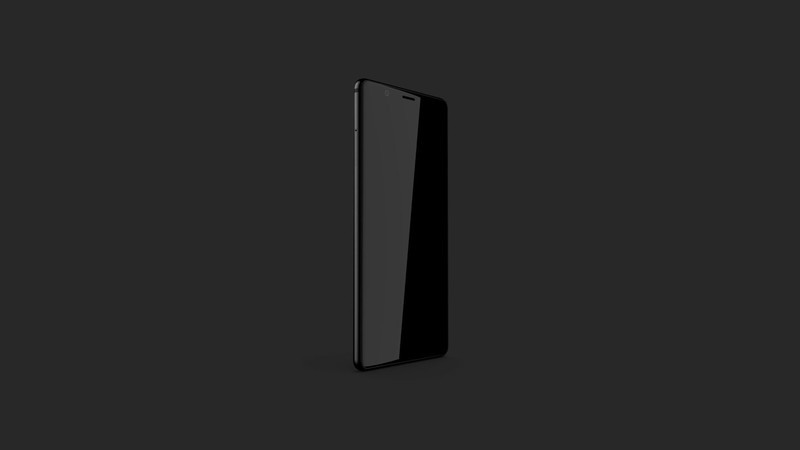 BlackBerry is one company that almost everyone knows about but when it comes to market share, the company is nowhere to be seen. BlackBerry was at one time one of the most sort after smartphone brands but then Android came around. Ever since then, the company has seen its market share drop to embarrassing levels.
Even though times have been tough, BlackBerry is not giving up. The company is currently working on a premium Android smartphone that is called Ghost. According to Evan Blass (eveleaks), the phone will be launching in India very soon, no exact date has been given though. There is also no information about an international launch or if that is something on the table.
The BlackBerry Ghost will be the company's first device with an almost bezel-less display. This was expected as we have seen a good number of the top smartphone manufacturers embrace this new design and Blackberry does not want to be left behind. It is not clear if the company will be aiming for a bezel-less display as the one we see on premium devices from Samsung or if it will choose a subtle one.
Besides the almost bezel-less display, we do not know much about the specifications of the BlackBerry Ghost. All we know is the this will be a premium device so we expect premium specifications and features including the top of the line processor, the Snapdragon 835, or even the Snapdragon 845. For RAM, I expect at least 4GB and for the OS we should be getting Android 8.0 Oreo.

The BlackBerry Ghost will be designed and manufactured by the Optiemus Infracom, one of the three licensee for BlackBerry. This is the company that handled marketing, sales, support and distribution of the BlackBerry KeyONE in India last year. This is probably why the device will be launching in the country first.
I will update you with more information if and when I get it.
Also Read: BlackBerry Unveils Its First Water-Resistant Smartphone, The BlackBerry Motion