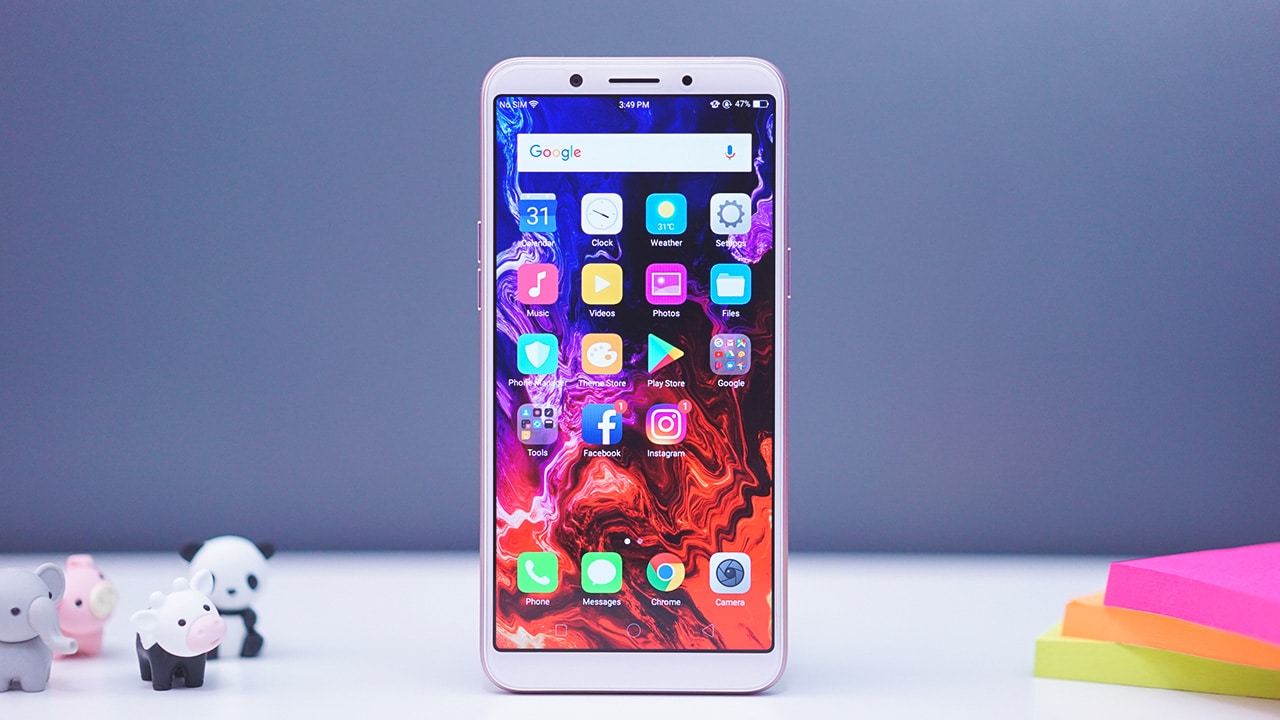 OPPO is getting ready to launch yet another smartphone in Kenya very soon. The new smartphone, the OPPO A83 will be the company's first device of 2018 and is already available in other markets and the company has confirmed is coming to Kenya this month.
The OPPO A83 will have the new 18:9 aspect ratio that the company has really been pushing the last few months and this is just one of them. It borrows a few things from the OPPO F5 that we reviewed last year but it is expected to be cheaper, cheaper than the OPPO F5 Youth. How cheap the phone will actually be is still a mystery but I expect it to be in the KSH 20,000 neighbourhood.
Just like the OPPO F5, the A83 will also have the A.I beauty technology and the face unlock option for added security. Speaking of security, the A83 does not have a fingerprint scanner at the back and facial unlock is all we will be getting on this phone. This is not the best news as I prefer a fingerprint scanner over any other biometric unlocking option you can get. I just hope I do not get disappointed as Face unlock is not usable in all lighting conditions like a fingerprint scanner.

Speaking about the OPPO A83, the company's Public Relations and Communication Manager said, "The flexible display and design market this 2018 is expected to grow quickly as this technology is expected to expand further and diverse. Our goal is to take an early lead in the flexible display market by introducing new products with enhanced performance and differentiated designs this year."
Mid-February Launch
OPPO is set to launch the A83 in mid-February but as mentioned above, the price is yet to be confirmed. I am not sure why the company has decided to flood the market with devices that cost almost the same. The A83 looks like a stripped-down version of the F5 Youth and I don't get how the company will position both devices on the market. It will be tough for the company to market both devices and will be confusing to consumers who are deciding on the model to go with.  Either way, let's hope OPPO knows what it's doing and see how that goes.
Below are some of the key specifications of the OPPO A83
Display Size: 5.7 inches with a resolution of 1440 x 720 pixels
Processor: MediaTek Helio P23
RAM: 3 GB
Storage Space: 32 GB, can be expanded using a microSD card
GPU: Mali-G71 MP2
Android Version: Android 7.0 Nougat
Camera: 13 MP Samsung Camera at the back with a 8MP front facing one
Battery: 3180 mAh removable battery
Also Read: The 6GB Version Of The OPPO F5 Is Now Available In Kenya