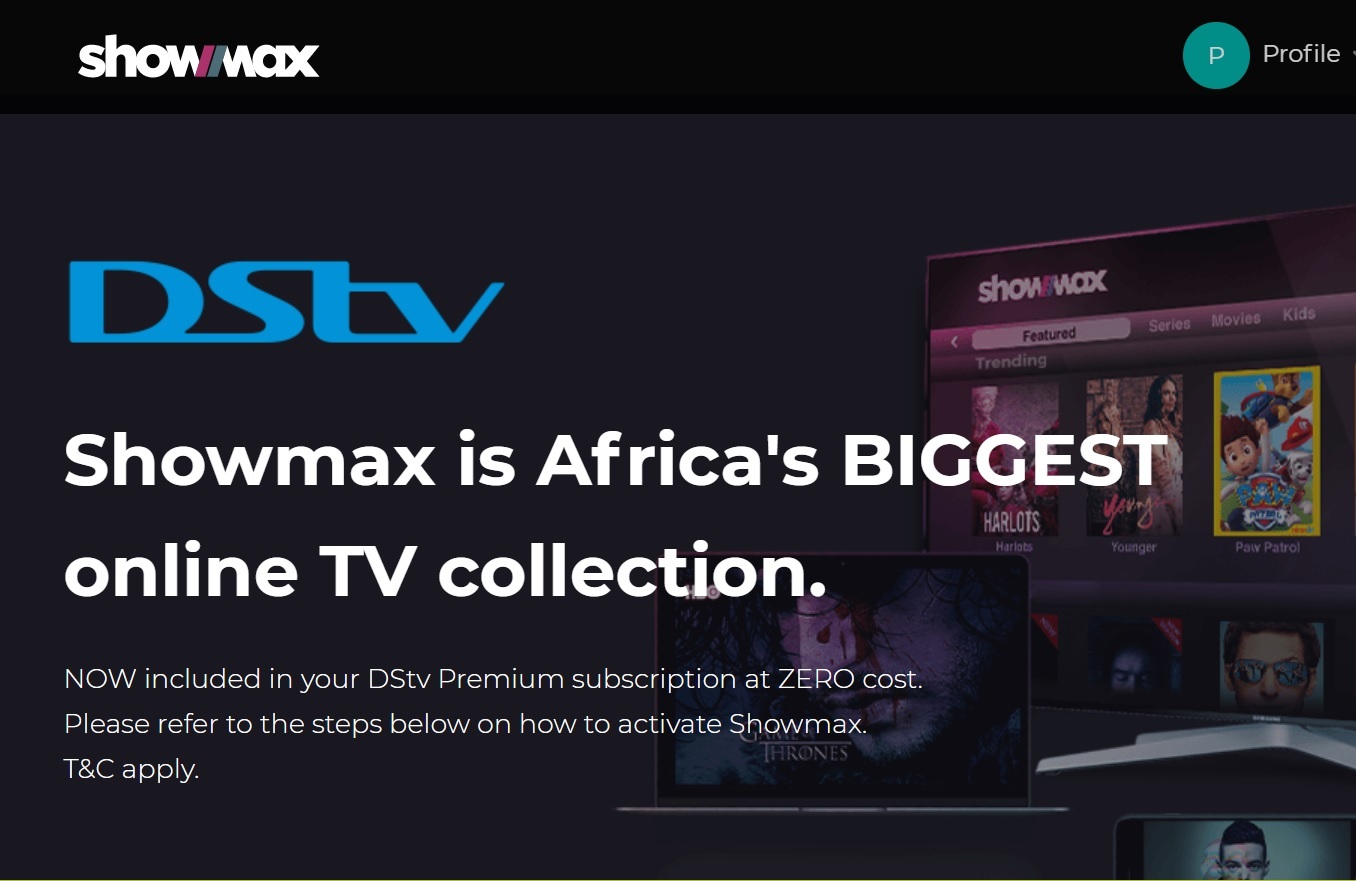 Yesterday, I told you that DStv Premium subscribers in Kenya can get free access to ShowMax between now and January 7, 2018. If you are a DStv Premium subscriber and was wondering how to get started with this, below are the steps to follow.
Register at the Eazy Platform
The first step is to going to eazy.dstv.com website and sign in to access the Eazy platform. When accessing the Eazy Platform, make sure you have your smartcard number available as you will need this and your last name in order to log in. When done, select the My Account option.
Sign Up for ShowMax
Once in the account option, click on "Go to ShowMax" and then select the Sign up option. Go through the sign up process and proceed.
Activation
When done, you will be directed to a screen with the pre-populated activation code. All you have to do here is to click the submit button and you are done. Your subscription is successful and you can access ShowMax at no extra cost.
Also Read: How To Watch TV Shows/Movies On ShowMax On Two Devices At The Same Time