The year is almost over and we are expecting a flagship phablet from Huawei as usual. This year, this device will be the Huawei Mate 10 but it looks like this is not the only device Huawei is currently working on.
Before the unveiling of the Mate 10, Huawei will unveil the G10 which will be its first smartphone with an 18:9 aspect ratio. Huawei is expected to unveil the G10 as early as tomorrow but we may have to wait a while longer as this phone will head straight to China first. We may get it in international markets later but that has not been confirmed yet.
Besides the 18:9 aspect ratio, the Huawei G10 is expected to have four cameras in total, two at the front and two at the back. Yes, you read that right, you are getting four cameras on a smartphone, who knew Huawei could do this? This will definetly be the first for Huawei.
Below you can see the leaked photo showing the four cameras of the Huawei G10. I can't see the Leica branding on this photo but I hope all the four cameras are made in partnership with Leica. The Huawei phones with Leica branding that have used have not disappointed me so far.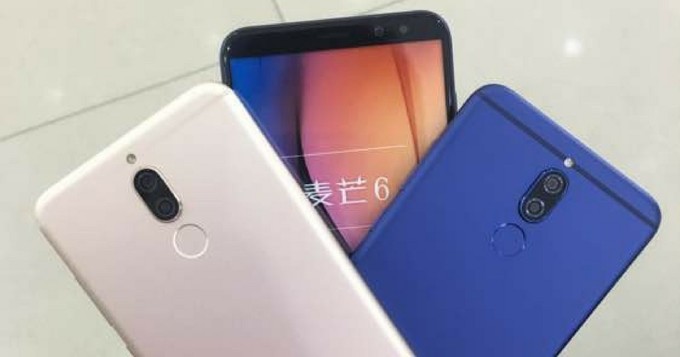 Apart from the camera and 5.9-inch display of the Huawei G10, the other specs are also worth mentioning. The processor the company is going with is the in-house Kirin 659 that is paired with 4GB of RAM and 64GB of internal storage space. The OS used here is Android 7.1 Nougat with EMUI overlay. The battery is a 3,340 mAh, not the biggest but not the smallest either.
We are keeping our fingers crossed and hoping Huawei does not disappoint us tomorrow.
Also Read: Huawei Claims That It Sold 73 Million Smartphones During The First Half Of 2017