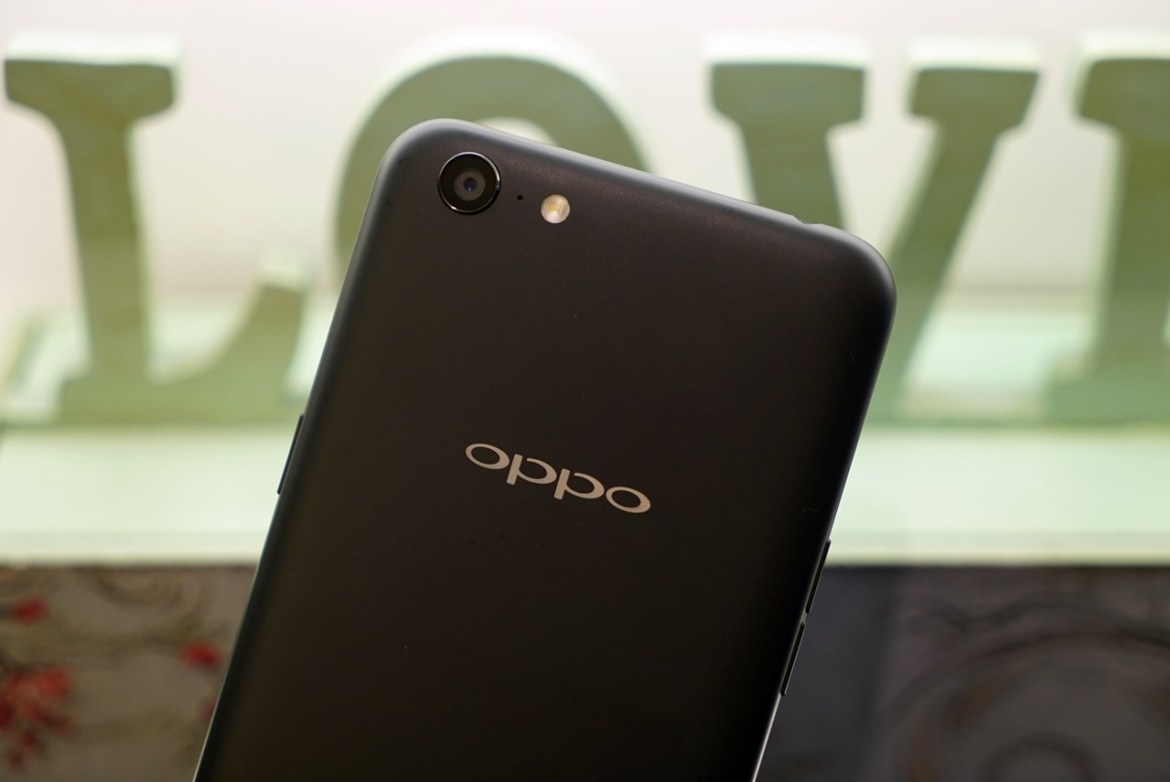 OPPO's latest smartphone, the A71, will be launched in Kenya later this month. The company has confirmed this but is yet to confirm the exact date as to when this will happen.
Globally, the OPPO A71 was announced back in September and is already in markets such as India where it is available for Rs. 12,990 (approximately Ksh 20,800). This is the price I expect it to be available in when it is launched in Kenya later this month.
As with most OPPO smartphones we have seen recently, the camera is one of its key selling point. The company says that the back camera of the OPPO A71 is perfect for taking photos in the dark and comes with an innovative technology that allows it to take 50MP High resolution ultra HD- pictures.

Hold up, before you get excited about this camera, you need to know that the phone comes with a normal 13MP sensor and combine that with some software tricks and get the 50MP UHD photos. We first saw the company do this 3 years ago when it unveiled the OPPO Find 7. In explaining this, the company said, "The Ultra-HD shoots six photos consecutively and combines the best parts of each to make one 50-megapixel ultra-high-definition image, which has four times the clarity of ordinary photos." So, this is just a software trick and I will be keen to see if the results are any good if and when I get my hands on this phone.
Besides the camera, below are some of the other key specifications of the OPPO A71.
Display Size: 5.2 inches with a resolution of 1280 x 720 pixels
Processor: 1.5 GHz Octa-core Mediatek MT6750 processor
RAM: 3 GB
Storage Space: 16 GB
GPU: Mali-T860MP2
Android Version: Android 7.1 Nougat
Camera: 13 MP Camera at the back with a 5MP front facing one
Battery: 3000 mAh non-removable battery
OPPO is really trying to gain market share in Kenya through its camera-centric smartphones. Earlier this year, the company launched the OPPO F3. I am not sure how well it is performing on the market but I bet its better than most of the OPPO smartphones launched before it. Even with that said, I still doubt that it is anywhere close to what brands like Huawei, Tecno, Samsung and Infinix have achieved. In my opinion, the OPPO F3 is way overpriced for a selfie-camera, there are cheaper and better options on the market. For a Kenyan consumer, spending over Ksh 30,000 on a smartphone is not a joke, at that price point you have so many options to choose from.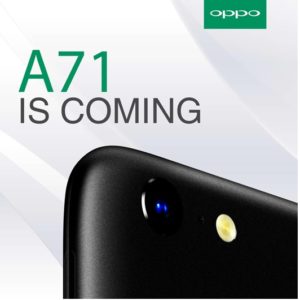 The F3 is an old device and now we shift our focus to the A71, the phone will be in the country later this month and I am interested to see what it has to offer. Keep it here to learn more about it.