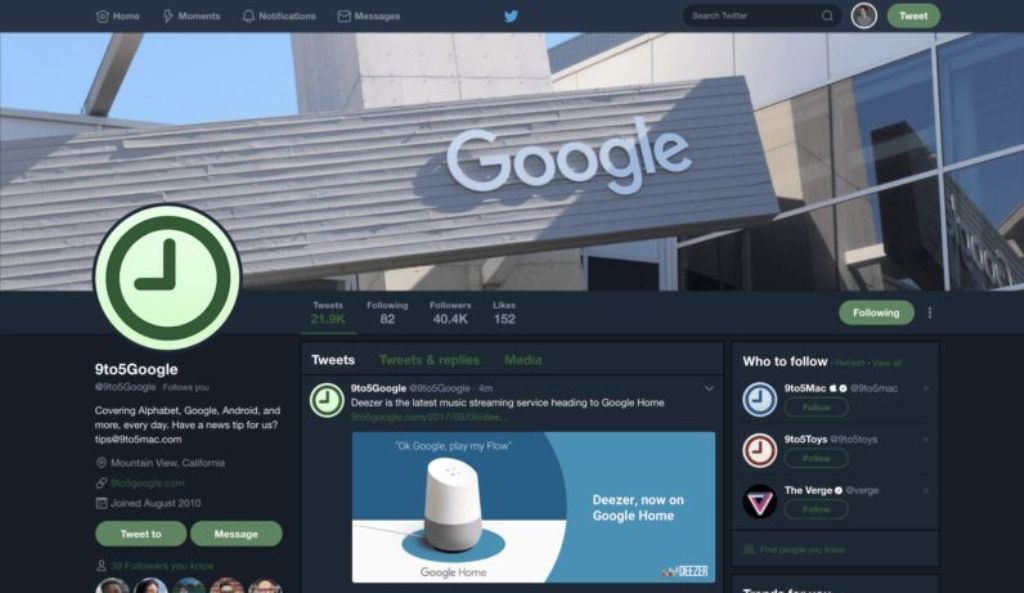 Last year, Twitter mobile apps got the night mode option that make it easier to use the apps in dark or low lit environments. When turned on, it turns your display from the white background to a deep navy tone while turning all the text to white. This makes it easier for you to look at your screen if you are in a dark room by avoiding eye strains that you would have experienced when looking at the screen with no lights turned on.
The only way to use Night mode on Twitter is to use it mobile apps. Those using Twitter's desktop version via their browsers had no option of using it. This has been the case so far but will change very soon.
9to5Google was one of the first publications to report that Twitter has plans to bring Night mode to desktop users. The option to switch on the night mode pops up on the menu option when users click on their profile photos. This feature is still being tested and only a handful of people have been able to use it. I have checked and I don't have the option yet and I personally do not know anyone who has seen it.

https://twitter.com/cheolesterol/status/895218261041725442
Given that some users already have this option, I expect a full rollout anytime soon.
Also Read: This Is How You Can Mute Twitter Notifications From Accounts You Are Not Following