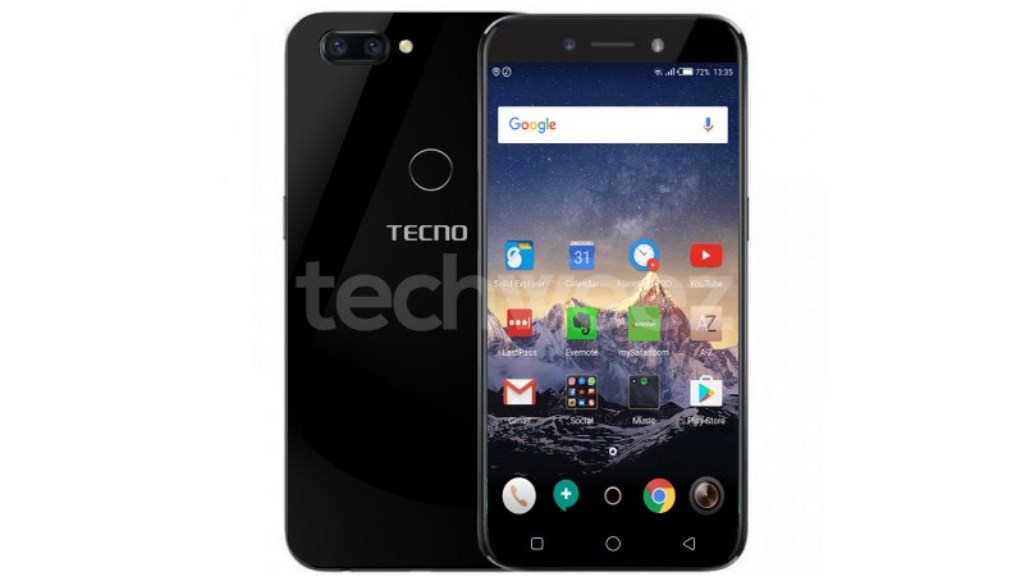 The Tecno Phantom series is the company's flagship line up that gets a new device once a year. We always get this device towards the end of the year and 2017 will not be any different. This year, we will be getting the Tecno Phantom 7.
The first leaked image of the Tecno Phantom 7 has been shared by TechWeez and clearly shows that it is inspired by the iPhone 7. TechWeez says that they got information from a person familiar with the company's plans so we have no reason to doubt it.
Back to the design, it is inspired by the iPhone 7 but this is not that bad of a thing. I have no problem with companies copying what other companies are doing as long as they do not target the same customers and the execution is good. I would have a problem if Tecno copies the design and does not execute it properly. From the photos shared, it looks like the execution was not so bad. You have the fingerprint sensor at the back within reach and the dual camera setup at the top left corner. This is the same place you will find the camera on the iPhone 7. Overall, the back looks clean with little distractions.
TechWeez is also reporting that the Tecno Phantom 7 will have a slightly curved back. This back cover is made of plastic and this is a disappointment. The Phantom 7 is a flagship device and I expect it to at least have a metallic back cover. Let's leave the plastic covers for the Camon series. I hope the plastic cover means that the price will be slightly cheaper.
The Tecno Phantom 7 Plus is expected to have a 5.5-inch Full HD AMOLED display. Nothing about the processor is known at this point but we may see the Helio X20 (similar to the one on the Phantom 6) or the new Helio X30 processor from MediaTek. The processor will be paired with 6GB of RAM and 64 GB of internal storage space, quite impressive.
We still have no information about the cameras but rumours are the selfie one will be a 20MP one. This is not confirmed so take it with a pinch of salt. Tecno plans to include a 3500 mAh battery on the Phantom 7 and to be honest I don't think this is enough when you consider the specs I have shared above. Tecno should have pushed it to at least 3800 mAh.
At this point, we do not have any information about the price but its launch date will be from September onwards.
I will keep you updated on this phone if and when I get more information.
Read Now: Tecno Phantom 6 Review