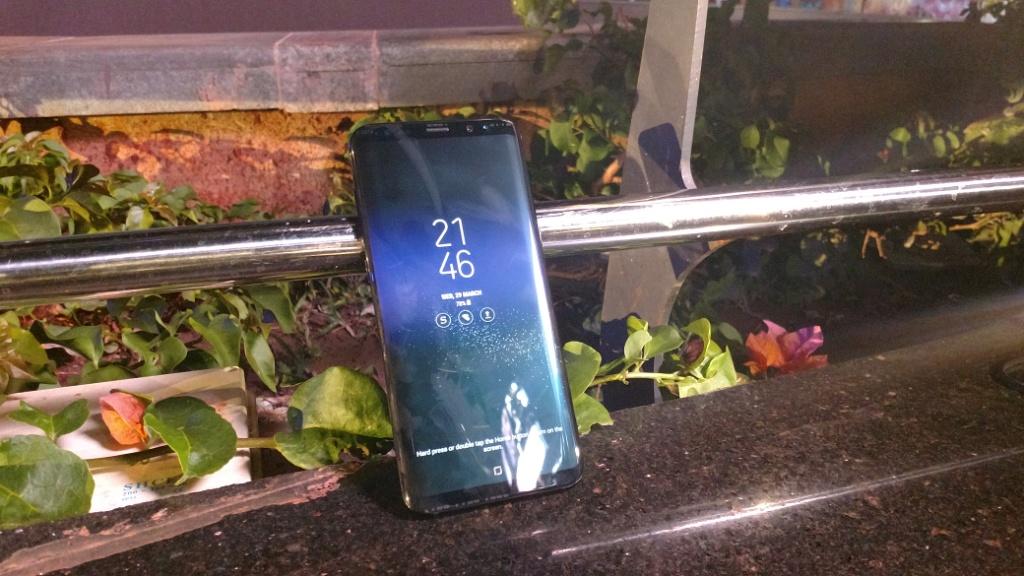 Samsung has finally unveiled its 2017 flagship smartphones, the Galaxy S8 and Galaxy S8+. By the time these two devices were launched, we already knew everything about them from the leaks that have been circulating online the last couple of months. Even with that, it was finally good to see these two phones.
For Samsung, these devices are really important since the Galaxy Note 7 phablet that it launched in late 2017 was a disaster. This means that Samsung is going to invest all it has on these two devices this year since the Galaxy Note 7 is not on sale anymore.
Back to the Galaxy S8 and S8+, they both come with dual curved displays. This basically means that the displays are curved on both the left and right edges These curves are not as defined as what we saw on previous devices from the company such as the Galaxy S7 Edge but they still look good. These two devices are also slightly curved at the back and Samsung says this is to "natural fit in one hand".

The Galaxy S8's display is 5.8 inches in size while that of the S8+ is 6.2 inches. I got the chance to play around with the Galaxy S8+ for a few minutes and I was impressed. Since it is slightly carved, it doesn't feel as big as you think and has an 18:9 aspect ratio that makes it slightly taller than most other smartphones. Samsung says this aspect ratio makes these devices perfect for media consumption, especially watching movies and videos.
Since the displays are curved on both sides, bezels are not things you will be dealing with on these two phones. This looks good and combined with the thin bezels on the top and bottom section, the phones look futuristic. This will be seen clearly when you use the phone in the dark, it just looks amazing.
With the thin bezels above and below the displays, Samsung has had to move things around including the physical home button. With the physical home button gone, the company has decided to go with on-screen navigation keys while moving the fingerprint scanner to the back next to the camera. Above the display is the front facing camera, speaker, Iris scanner and a few sensors.
For those who were worried that the 3.5mm headphone jack would be removed, worry no more. Samsung is still keeping this and is also including a USB Type-C port.
Below are a few other specifications of the Samsung Galaxy S8 and S8+
[table id=65 /]
Price and Availability
The Samsung Galaxy S8 and S8+ will be available as from April 20 in select markets, Kenya will be getting it a few weeks after that. The prices are €699 for the S8 and €799 for the S8+. These are the recommended prices for international markets, we are yet to know how much they would cost when they land in Kenya.
Also Read: The Huawei Mate 9 Review