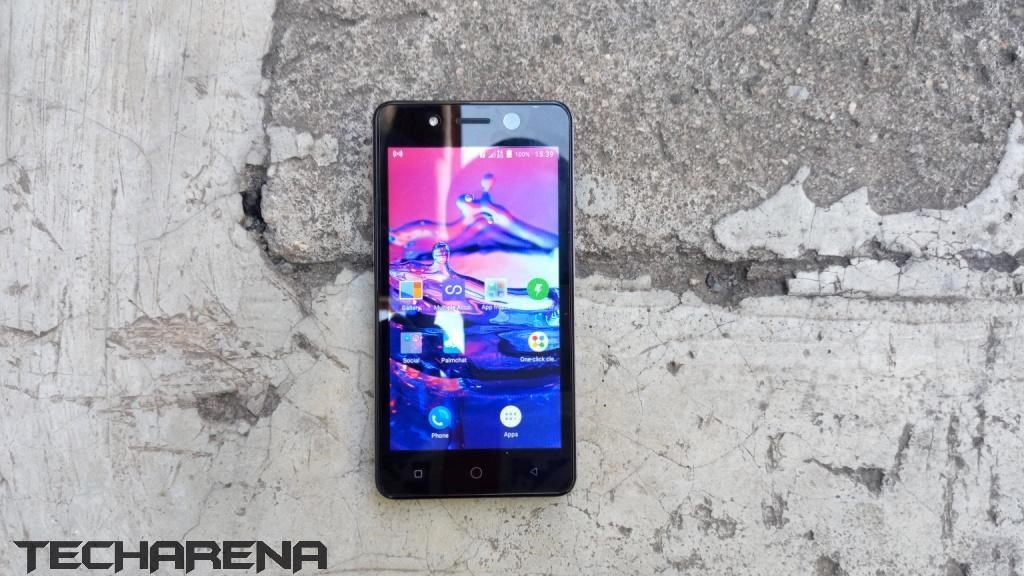 Having a good selfie camera is a must these days. We take so many selfies every day and thus need a camera that can handle this without breaking the bank. This is exactly what Itel figured out before launching the S11 smartphone last year. I used this smartphone over the Christmas holidays and I was very impressed with what it has to offer.
The Itel S11 is available in retail shops for about Ksh 7,500. It is the perfect smartphone for those who are getting out of college and just got their first job or someone who wants a decent device without spending so much money. We rarely see smartphones within this price range that a worth recommending so the S11 has a good chance of succeeding here.
Design
Plastic/metallic body
In this review, I will be comparing the Itel S11 with other smartphones within its price range. I believe this is the only way to help you decide if this phone is worth picking up.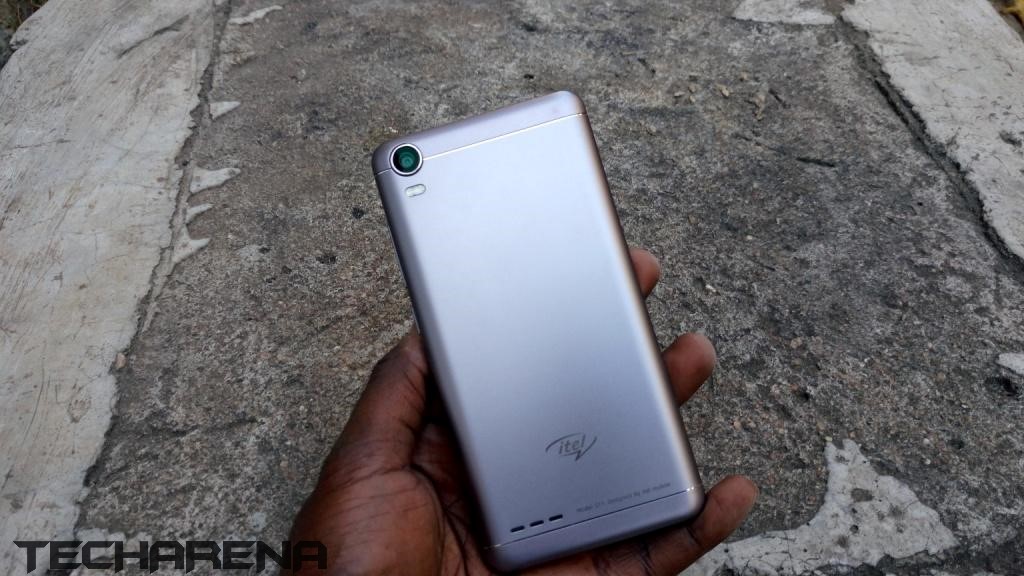 With that said, I have to point out that the Itel S11 is well built. The back cover feels like plastic and metal at the same time. It is as light as most plastic covers and as strong as metallic ones. Whichever material is used here, it feels nice, comfortable to hold and carry around. The back cover has slightly curved edges that make it look slim and help it sit comfortably on your hand.
With most sub Ksh 10,000 smartphones, we are used to seeing unimpressive designs but the Itel S11 is not one of them, the phone will from time to time attract eyeballs when you take it out. At the back you will only get the camera and dual LED flash, no fingerprint sensor just yet and to be honest I was not expecting one within this price range.  The speaker grille is at the back, towards the bottom and is quite loud in case you were wondering.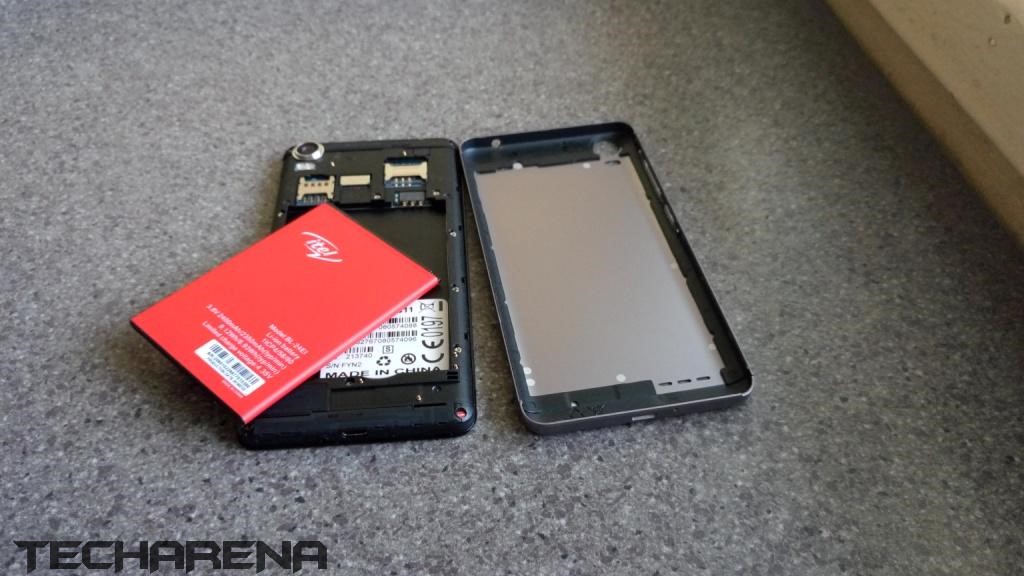 The back cover can be removed to access the two SIM card slots, MicroSD card slot and the battery. Yes, the battery on the Itel S11 is removable. We will talk about this battery later on in this review.
The normal ports and buttons are included with this phone, the volume keys and power button are on the right, the headphone jack up top and the MicroUSB port at the bottom. Nothing exciting about these but I noticed the volume keys are a bit hard to press, they do not give much feedback when I pressed them and most of the times I thought I had not pressed them when I did. This is a small thing but I hope Itel improves it with the next device.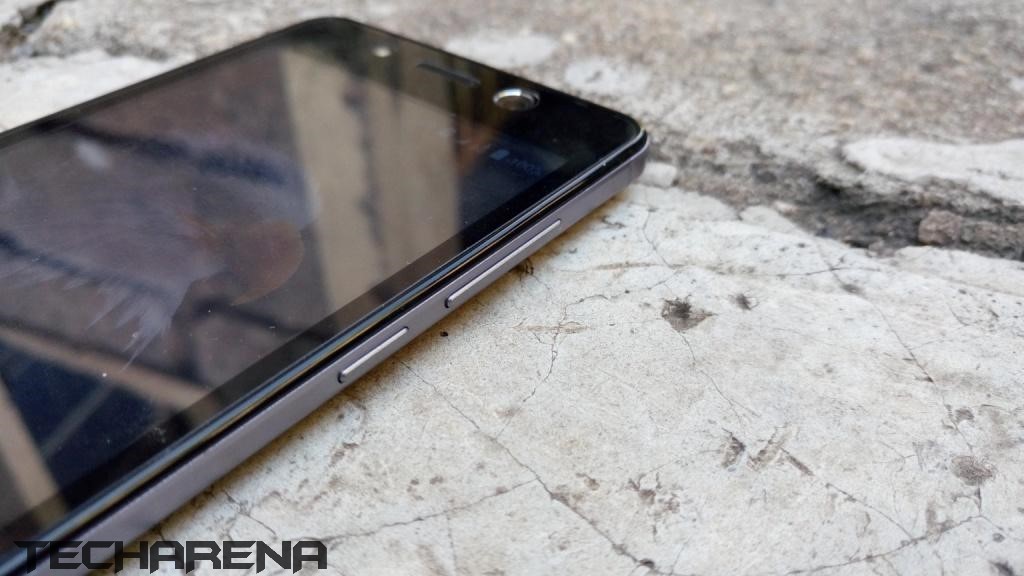 The front section has the 5-inch display with capacitive keys below it and the 5MP front facing camera with LED flash at the top. The 5MP camera is out there for all to see, it is one of the first things you will see when you take this phone out of the box for the first time. It is quite visible and some people may see this as a bad thing but I don't mind it, it looks different and shows you that this is clearly a selfie smartphone.
Itel has included a free flip cover with this phone so you can use that to give your phone a different look while protecting it from scratches.
Display
5.0 inch, 854×480 pixels
As I have mentioned above, the Itel S11 has a 5-inch display. This is an IPS display with an FWVGA resolution (854×480 pixels) that is vibrant and bright enough to be used outdoors. Speaking of brightness, you have to adjust that manually, no option to adjust that automatically by letting adapt to the lighting around you. Even with that said, this display is quite good for a phone within its price range.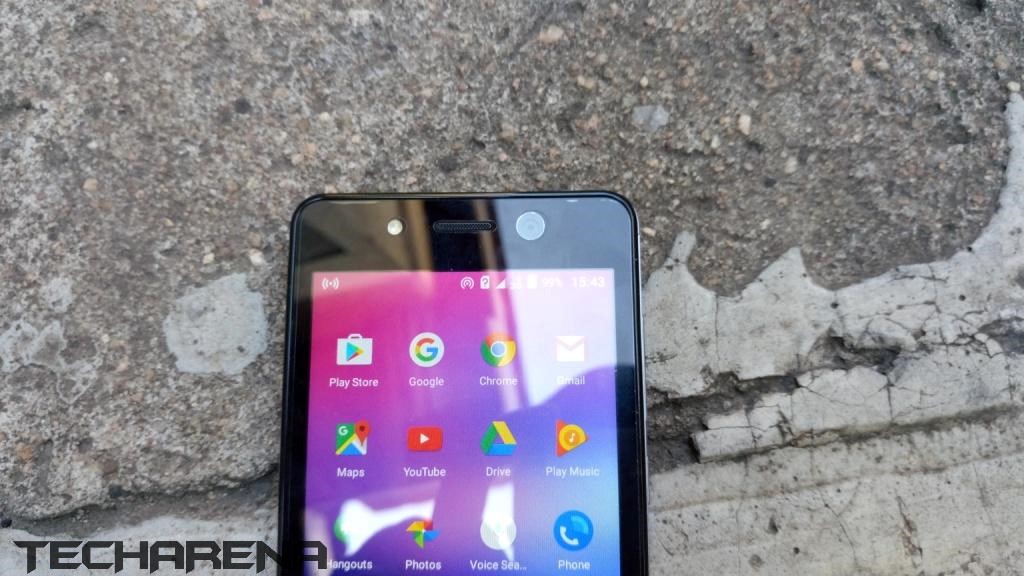 This display was very responsive most of the times but from time to time I noticed it was slow. Most people will not experience this but I just had to mention it. This happened mostly when I tried to unlock the phone, I noticed it takes time before responding. This also happened with the phone (dialer) app. As I have said, this is an isolated case that happened from time to time.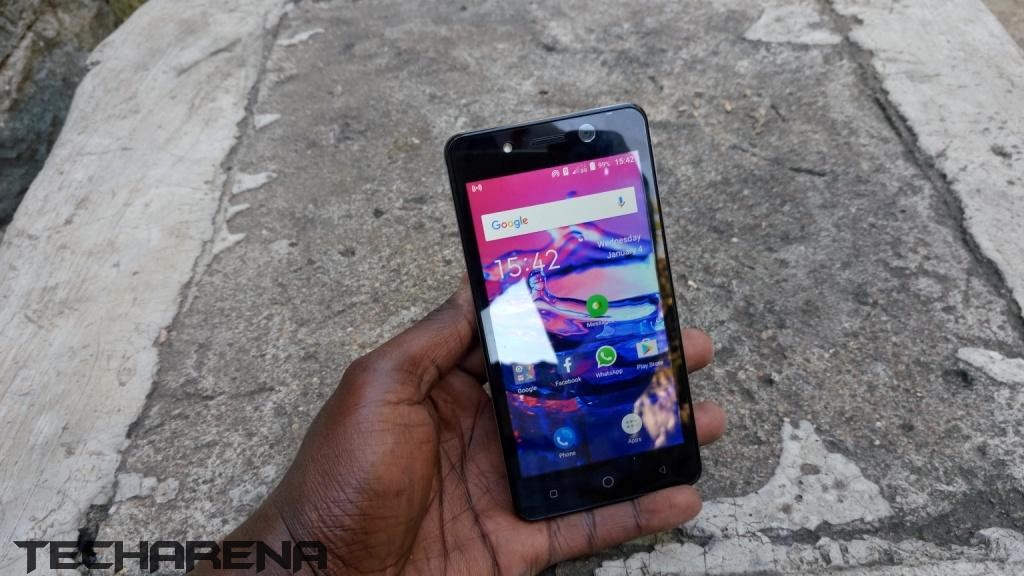 The 5-inch display can also be used for media consumption. I watched a few videos on it and was never disappointed, colour reproduction is as expected. If you are into web browsing and social media, this display is not big enough but you will get used to it quite fast. This display size is particularly perfect for those who want a size that is easy and comfortable to use in almost all situation, neither too big nor too small.
Performance and Software
1.3GHz processor, 1GB RAM, 8GB of storage space
The display and design aside, everyone wants to know how the phone actually performs. The phone has the 1.3GHz MediaTek MT6580M processor. This is a quad core processor that is paired with 1GB of RAM and 8GB of internal storage space that can be expanded to 32GB. This combination handles most tasks as you would expect but you will see it struggle when you start running some heavy and demanding applications. You will still be able to run intensive games such as Asphalt 8 but if you try multitasking, you will notice the phone starts slowing down.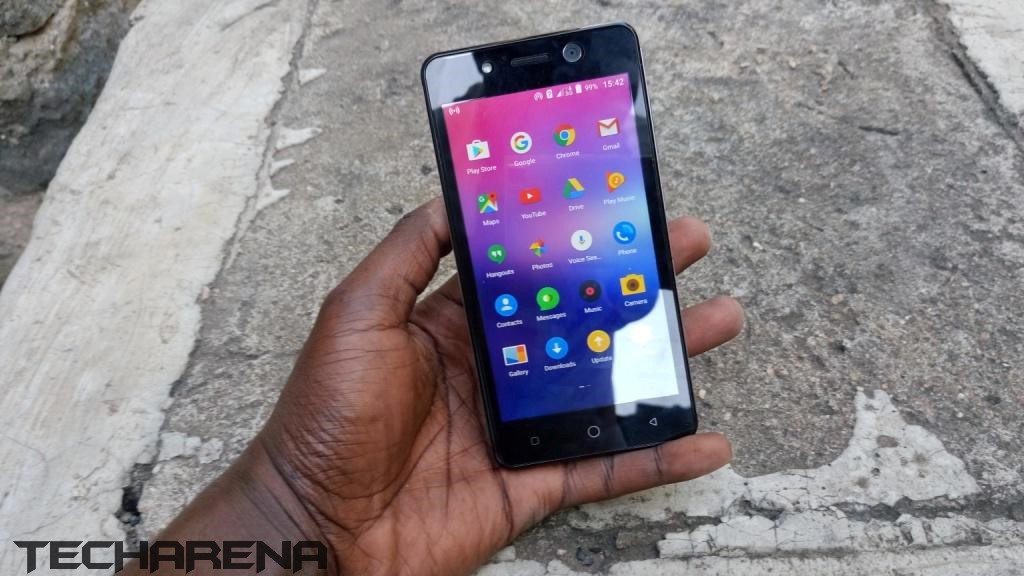 I used this phone with my Airtel SIM card and did not have any problems picking up the network. The phone supports up to 3G, no 4G just yet, this is ok but I believe including 4G LTE support could have made this phone the most appealing one in its price range. Still on the network, phone calls were clear in areas with good coverage. People on the other side could hear me perfectly and I too could hear them with no distortions.
Software-wise, the Itel S11 comes with Android 6.0 Marshmallow that has been tweaked slightly. It still has some stock Android remnants even though the company has personalized it a bit. There is one thing about the app drawer that I noticed, we are used to the app drawer sitting at the centre just above the home button but the one on the Itel S11 refuses to do this unless you remove all the other apps from the dock (section above the capacitive keys). When you start adding apps to the dock, it jumps to the right. This is not a big deal and most people wouldn't mind but I thought it is something you should know. I did not get a third-party launcher with this phone but am sure that can fix this small issue.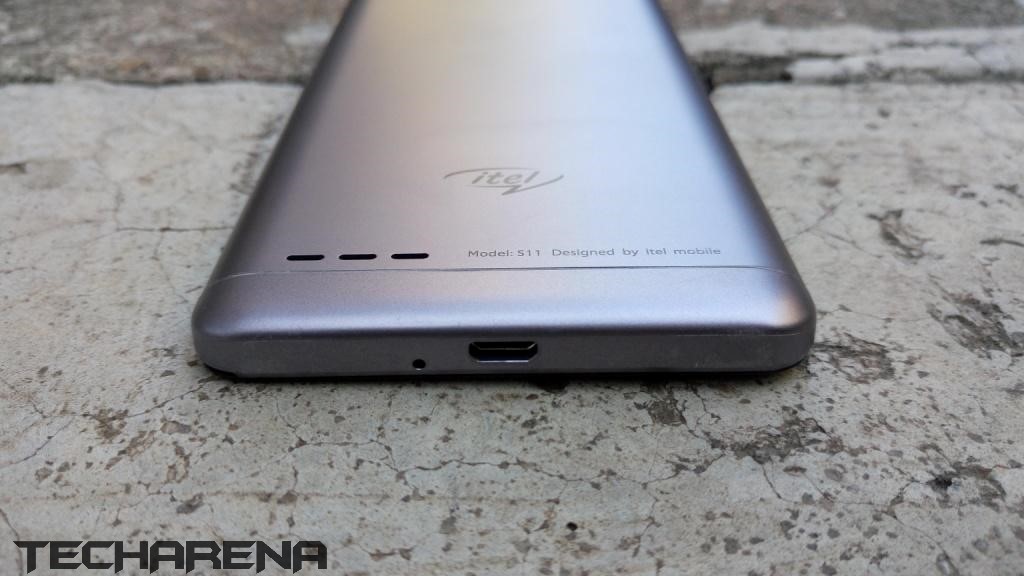 There are a few additions in the software side and these include the App freeze and multiple account. App freeze is as the name suggests, you can use it to freeze apps that you do not want to keep using your processing power or memory when you are not using it. If you want to use the app, you just have to unfreeze it. Multiple accounts feature allows you to run multiple user accounts on the same phone. This means that you can run two Facebook, WhatsApp, Twitter, Skype accounts on the same phone without having to log out of one account. This will be an appealing feature for those who have two numbers and want to access both WhatsApp accounts on the same phone without using third-party apps.
Cameras
5MP front, 5MP back
The Itel S11 has a 5MP/5MP camera combination. This means it has a 5MP camera at the front and back. The back camera has an f/2.0 aperture to make it easy to take good photos in low lit environments. The camera also has autofocus, a decent feature that we never get to see in most smartphones in this price range. You also get dual LED flash to support the back camera when taking photos when the lighting is not so good. The photos produce by the 5MP camera are quite good when outdoors and its wide-angle lens allows it to fit more object in one shot. When indoors, the camera is still good but I noticed colour reproduction was not that accurate. In most cases, the camera tries to make the photos colourful and may end up looking unnatural. Even with that said, this camera is quite good for its price.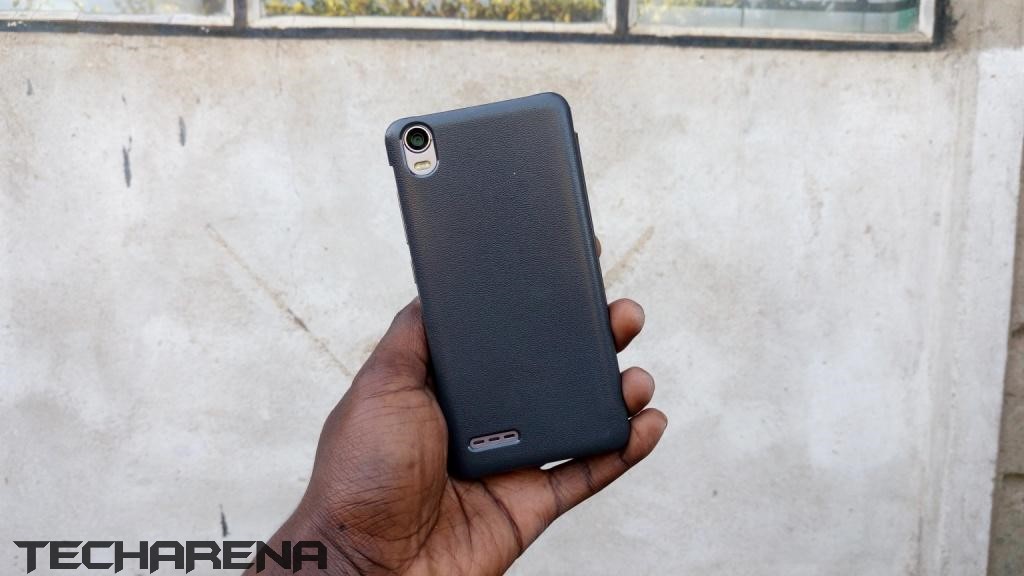 The front facing camera is also a 5MP one with a wide-angle lens with an f/2.2 aperture. This is not the best selfie camera out there but it certainly is one of the best in the Ksh 7,500 price range. The camera takes some good shots when the lighting is good, if you are a fan of selfies, this phone is worth checking out.
Battery Performance
2400 mAh
The Itel S11 has a 2400 mAh battery that that can last you through the whole day. The phone has a small display and is not a high performing one so you can get this battery to last the entire day. I would have been happy with a much bigger battery, something like a 2800 mAh one or bigger, the few extra mAhs can give you a few hours of usage.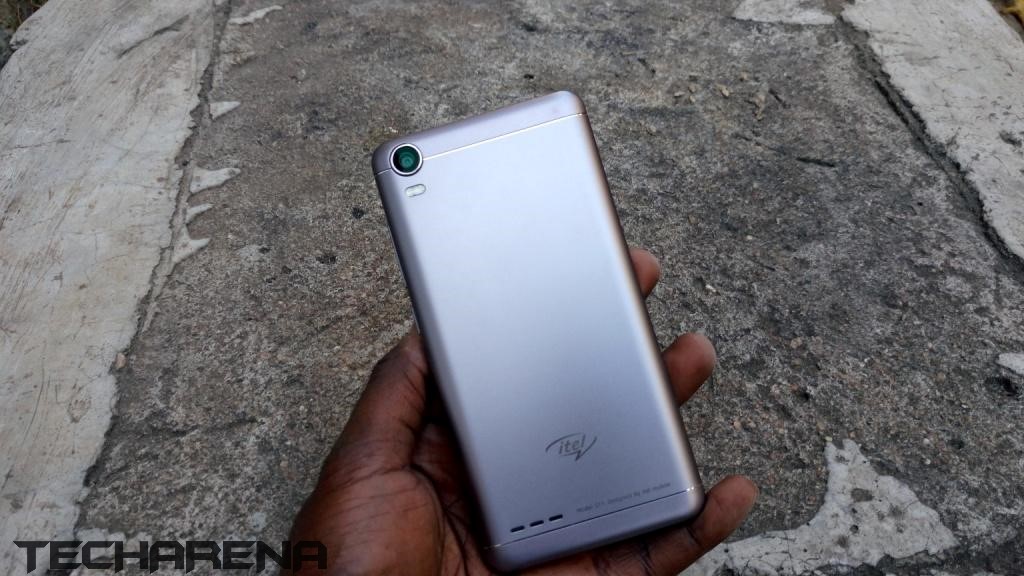 If you are always on your phone you have to charge your phone at least once before the end of the day. This happened in a few cases but most of the time I could easily go through the who day and still have about 30% when I went to bed. The battery capacity is small but not as bad as I had expected.
Conclusion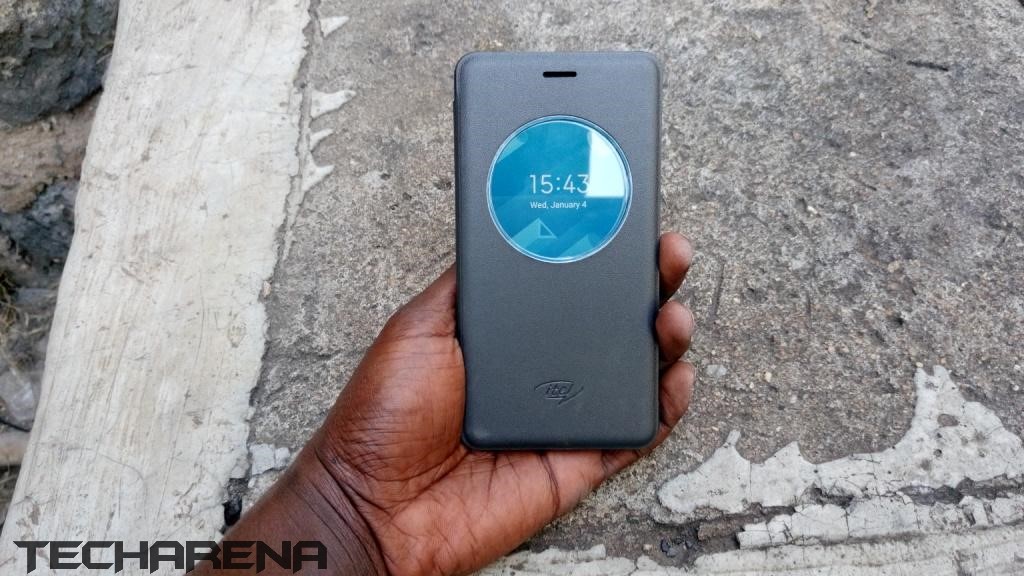 We rarely see smartphones in the sub Ksh 7,500 that are worth recommending. Most of them usually end up being dull with nothing much going on about them. The Itel S11 is not one of them, it has a beautiful design and an amazing front facing camera. The phone doesn't feel cheap and performs quite well. I didn't experience any issues using this phone the past couple of weeks.
If you are a selfie fan and are not willing to spend anything above Ksh 8,000 on a smartphone, you should check this phone out.
Also Read: Tecno W4 Review – More Than Brilliant?