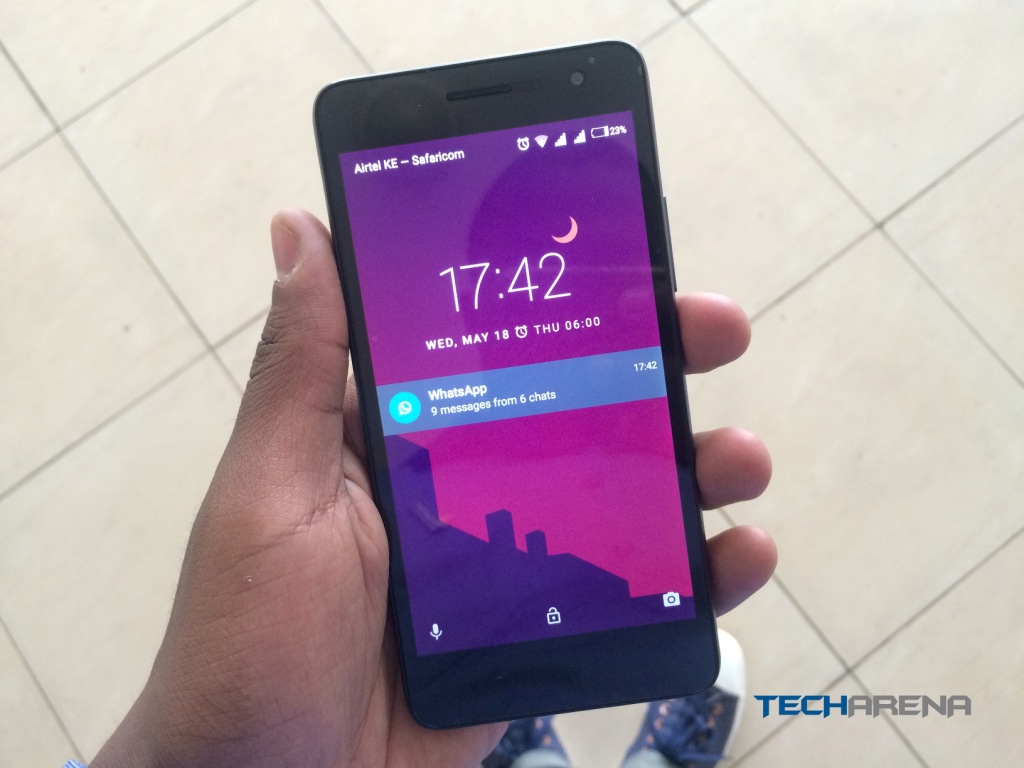 Tecno is advertising this device with the tagline "More than Brilliant" so before we proceed with the review, let us first define the word brilliant. According to oxford dictionary, brilliant means outstanding and/or impressive or in a more informal way it means excellent or marvelous.
So now that we have that out of our way, let's do this review.
The Tecno W4 was quietly launched into the Kenyan market at an affordable price of Ksh. 8,499. The reason as to why Tecno did not hype this phone is unknown to me but I got my hands on it and after spending three weeks with it, it is time to let the world know if the Tecno W4 is "more than brilliant"
Design
Changing phones is always an exciting thing, but when it comes to switching from a proper mid-range device to an entry level one, I am always skeptical and there is always that risk of comparing the new phone to the previous one which could not be in the same price range. When I first unboxed the W4 I was clouded with mixed feelings. I liked how the phone felt in the hand but I didn't quite like the size of the phone – it felt like I was holding a really really small phone (mind you it has a 5" display) but after a few days, this mixed feelings changed. I loved the size of the W4. I had forgotten how good it feels to use a phone with one hand, it was comfortable and I never felt, even once, like I was going to drop the device. It is well built, with an aluminum-like frame and plastic back. It does not feel cheap at all, and looks even more premium from the front with its clean design and small multi-colored notification light at the top. The 5" IPS HD Display does not disappoint either, colors pop and everything look pleasing to the eye.
Brilliance Level: 7/10
Software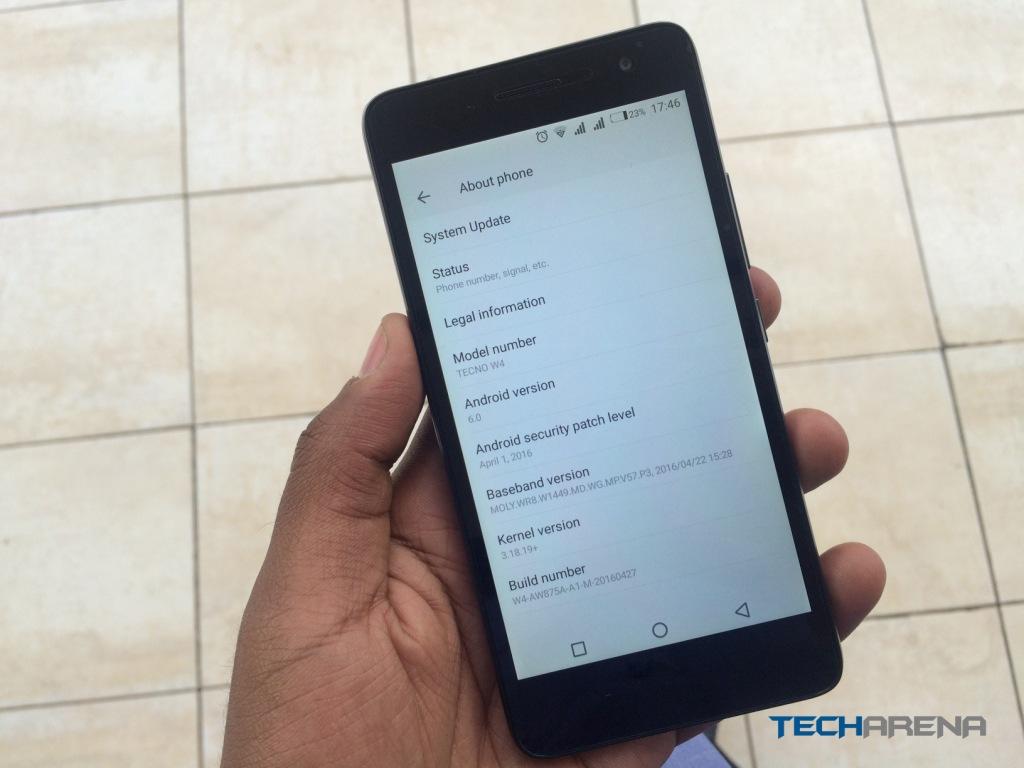 The W4 runs Android Marshmallow 6.0 with a custom skin on top. The skin looks something like HiOS and even has some HiOS apps like Hi Theme and Hi Wallpaper. The software feels incomplete, the notification shade is poorly done and the icons are very unpleasant. There is also a bug where I don't get missed call notifications, also whenever a call comes in when the screen is off, it takes up to 5 seconds for the screen to light up. Trust me 5 seconds is a lot of time just looking at a black screen and hearing your ringtone. The only upside is Marshmallow. I have received like 3 OTA updates since getting this device, but none of the issues highlighted have been solved.
Brilliance Level: 3/10
Camera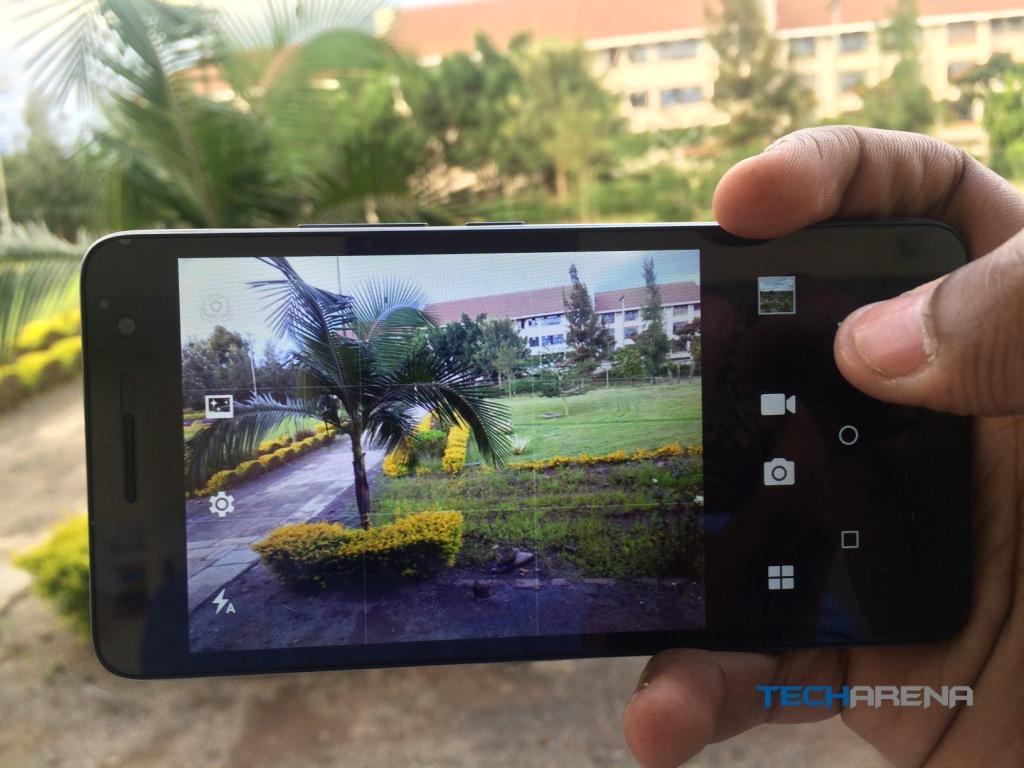 Most entry-level smartphones cut corners when it comes to the camera, so as to keep the price that low. With the W4, this is not that different. The camera on the W4 is an 8MP shooter coupled up with a 2MP shooter at the front. The main camera takes decent shots during the day but at night everything just goes from 100 to zero. Maybe I exaggerated a bit, well you can see for yourself the camera performance below. Below are some sample shots, to see more shots by the Tecno W4, checkout our Instagram page. Don't ask about the front camera, it almost brought me to tears.
Brilliance Level: 4/10
Performance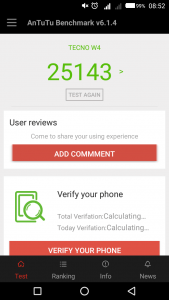 The W4 is an entry-level smartphone. That's all I need to say. Anyway, the performance is not that bad, neither is it exceptional. With an MT6580 chipset, 1GB RAM and a Mali-400MP GPU, the W4 scores 25143 on Antutu, but any proper geek will tell you benchmarks mean nothing. The real test is in daily usage and I can tell you this phone can be a pain. Not as bad as Infinix Hot 3 or even the more expensive, much older Tecno Camon C8, but still a pain. It lags 60% of the time, playing games can make you go crazy, please don't try – we don't want to lose our readers to a mental institution. Considering the price of this phone, I would say it does well. But would it hurt Tecno to just add an extra GB of RAM?
Brilliance Level: 4/10
Battery Life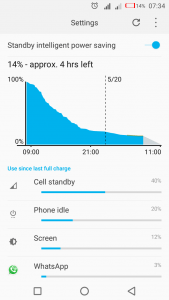 Android 6.0 Marshmallow plus a 2500mAh non-removable battery should give a fairly decent battery life, putting into consideration that the screen is 5" and 720p, so no major graphics are being pushed here. Good news, battery life doesn't suck. It is not great, it's just good. With mobile data on, you will need to charge the phone in the middle of the day, but if you're constantly on wifi, expect it to last longer. The screenshot above shows the battery performance, when I started my day at 8am and ended it at around 10.30pm. I was switching between wifi and mobile data, no games played, only browsing, social media and taking pictures.
Brilliance Level: 5/10
Verdict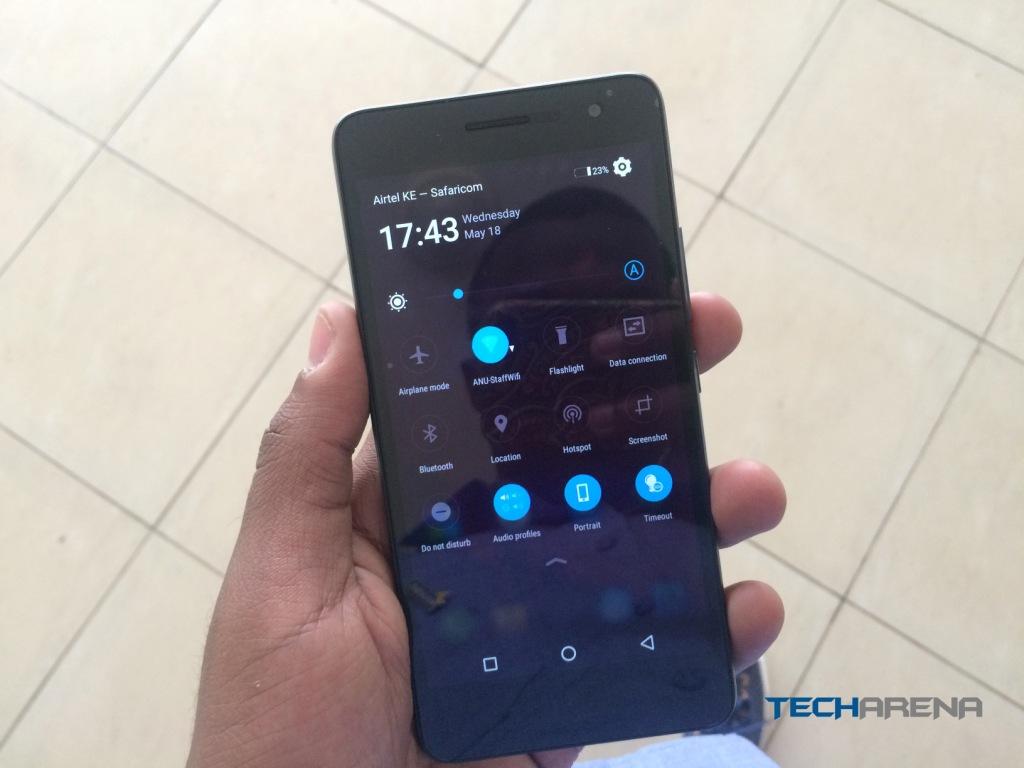 I liked the size and design of the phone, it just comfortable to hold and well-built so it does not feel cheap. The inclusion of a notification light is much welcome, I forgot to mention that the loud speaker is loud enough to be heard in noisy environments. The IPS display and camera were also impressive.
I didn't like the battery life that much, the performance of the device was a constant reminder of the price of the device. Call quality sucks btw, you can barely get good reception or even hear the person on the other end – and no, it is not 4G. The fact that I sometimes miss notifications or don't get them at all is a worrying factor and Tecno should work on getting this fixed ASAP. The software, **tears**.
So, is the Tecno W4 more than brilliant?
Very few things about this phone are impressive or even excellent – even considering the price. It is priced higher than the Infinix Hot 3, Cubot Note S and Cubot P11, all of which I believe offer something better than the W4.
So no, the Tecno W4 is not more than brilliant. It is on the way to brilliance.
Overal Brilliance Level: 4.6/10
Read More: Tecno DroiPad 8II Review