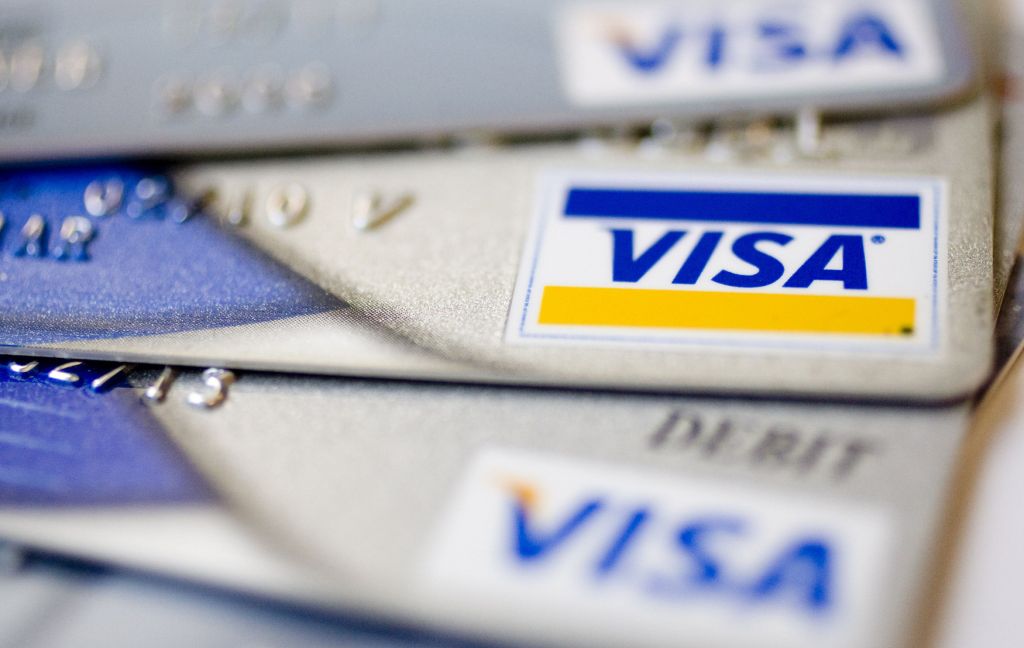 Visa Inc. has today announced mVisa, a new mobile payment service that will accelerate digital commerce in Kenya and across Africa. As part of its initial roll-out, Visa has partnered with Co-Operative Bank, Family Bank, KCB and NIC Bank to deliver this service to Kenyan consumers and merchants.
With mVisa, consumers can directly access all of the funds in their bank accounts to pay merchants (person-to-merchant or P2M) or individuals (person-to-person or P2P). Because the transaction runs through the Visa network, the consumers and merchants do not need to be customers of the same bank or mobile operator.  This brings, for the first time in Kenya, a versatile and secure mobile payment solution, powered by Visa and its partner financial institutions.
mVisa is an innovative new mobile payments solution that addresses several consumer and merchant needs. With mVisa,
Consumers can pay merchants by scanning a QR code on a smart phone or by entering a merchant number into a feature phone. The payment goes straight from the consumer's bank account into the merchant's account and provides real-time notification to both parties.
The QR code, which provides the customers with the merchant's bank details, can be in the form of a static printout (either on the store counter or on a printed bill) or a dynamic display generated on the merchant's mobile device. This allows merchants of all sizes to accept electronic payments without the need to obtain and run traditional point-of-sale devices.
The payment is initiated by the consumer, providing them with complete control over the transaction.
"It is an exciting time as we work with our Kenyan partners to bring a new mobile payment solution to accelerate commerce," said Andrew Torre, Group Country Manager for Visa in Sub-Sahara Africa. "Kenyans already understand the benefits of mobile payments, and mVisa offers them a better way to pay and be paid, with a service which is not limited by the mobile network they have or the handset they use.  The service also brings the advantages of Visa's global network – security, reliability and global acceptance – and allows consumers to make payments both domestically and internationally."
He continues "In addition, mVisa provides significant benefits to merchants by allowing them to receive real-time payment notifications that the payment has been made to their bank account without having to invest in costly point-of-sale hardware. So everyone benefits."
"Family Bank was the first bank in Africa to roll out this revolutionary service, putting us at the center of innovative financial solutions. Customers will be able to make payments for goods and services – easily and conveniently. The new service will also enable them to send and receive funds from other Visa account holders worldwide as well as withdraw and deposit cash to and from their account at mVisa agent outlets," said David Thuku, the Chief Executive Officer of Family Bank.
KCB Bank Kenya Retail Director, Anastacia Kimtai said: "mVisa is an innovative service that merges the everyday mobile phone to a payment solutions plan that is easy to use, effective and at zero cost to our customers. Through mVisa, KCB Bank is steadily realizing its dream for financial inclusion as we embrace innovation, at its best, to deliver superior services in the best way possible to our customers."
How mVisa works:
Consumers will be able to access mVisa via their bank's mobile application on their smart phone or via USSD on their feature phone.
Once activated, mVisa enables consumers to send money to anyone using the service.
Aside from P2P, consumers pay for purchases in any retailer including supermarkets, fuel stations and ecommerce by simply transferring funds from their account to the merchant's account via a QR or USSD code.
mVisa transactions are processed via Visa's global network, VisaNet, applying the scale, security and reliability of Visa to mobile payments in emerging markets. The service is designed to enable consumers to access funds in their existing bank accounts more easily in order to make everyday purchases and pay for utility bills and government services, securely and conveniently.
Merchants and billers benefit by offering consumers a more convenient and secure way to pay, and are instantly notified via SMS text message when a payment has been received. The payments are received directly into their bank accounts allowing them to better manage their business.
Also Read: Five Important Facts about the New Kenyan e-Visa