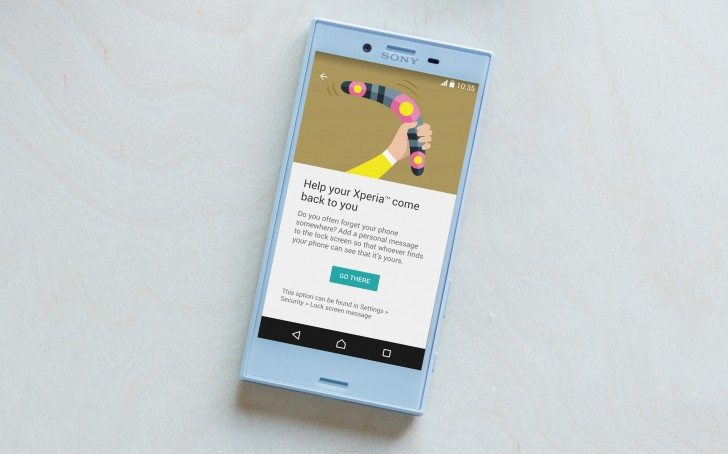 Sony Mobile has today unveiled two new smartphones, the Xperia XZ and Xperia X Compact. The two devices were announced earlier today at IFA 2016 and are extra additions to the growing Xperia X amily. The Sony Xperia XZ is supposed to replace the Xperia X Performance and is the premium if the two.
The Xperia XZ comes with a 5.2-inch display with a 1080p resolution. Powering it is the Snapdragon 820 processor that is paired with 3GB of RAM and 32GB of internal storage space that can be expanded up to 200GB using a microSD card.
For the camera, the Xperia XZ comes with a 23MP unit at the back that is capable or recording 4K videos and a 13MP front facing camera.
The phone is IP68 certified meaning that you can drop it in water without worrying about it getting damaged. The phone has a USB Type-C port which makes it the first smartphone from the company to have it.
Providing all the power is a 2900 mAh battery that is a slight upgrade compared to the Xperia X Performance. This battery supports Quick Charge 3.0 and adaptive charging which learns when you are charging your battery overnight, stops fast charging around 90% and takes its sweet time to charge to 100% till morning. This can help improve the longevity of the battery.
The Xperia XZ will launch in early October and that is when we will know its retail price.
The Xperia X Compact
The Sony Xperia X Compact comes with a 4.6-inch display with a 720p resolution. This is clearly a downgrade when compared to the Xperia XZ.  Powering the Xperia X Compact is the Snapdragon 650 processor paired with 3GB of RAM and 32GB of internal storage space.
As for the camera, it comes with the same 23MP at the back and a 5MP front facing one. The back camera can shoot 4K videos which is something some users will appreciate. The battery of the Xperia X Compact has been slightly reduced to 2700 mAh and comes with the same adaptive charging feature on the Xperia XZ. This phone will go on sale in select markets as from September 5.
Also Read: Sony Lists the Xperia devices that it will update with Android 7.0 Nougat