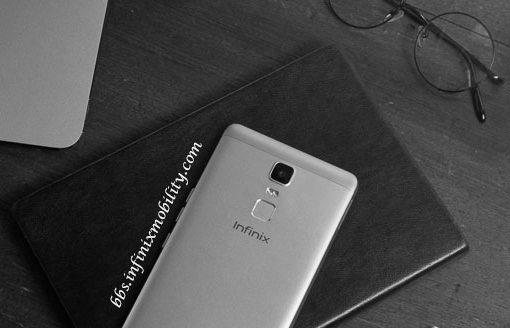 It is very evident that Infinix are gearing up to launch the Note 3, with them flaunting the hashtag #NoteThe Speed on social media. As always, with a new phone awaiting launch, comes the long list of leaks and rumours. I have put together an elaborate list of what you should expect when the Infinix Note 3 launches some time in August.
In terms of design, it is not a rumour anymore, we have seen images of the upcoming Note 3 surface on Infinix's forum and I am pretty sure there will be no suprises when it comes to that. The phone will have a metal body, with a fingerprint reader at the back just below the camera. One thing that you might not know yet, is that the Note 3 could have a "pink" variant, I really hope they don't call it "rose gold" though. The design of the Note 3 is also not that original, as we have seen a device that launched way before the Infinix Note 3 clad a similar design *cough* Huawei GR5 *cough*
Now let's highlight that camera. Not a lot of information about the camera has surfaced but looking at the trend Infinix has had with their devices, I predict either a 13MP or 16MP camera on the Note 3 with dual LED flash. The front camera will most likely be 8MP with a soft flash.
When it comes to performance, the Note 3 will most likely have 3GB of RAM and the Mediatek Helio X10 processor. This gives you a clue as to why Infinix have the #NoteTheSpeed challenge. Internal storage could be 16GB but there are rumours of a 32GB variant.
Battery information of the Note 3 has not been mentioned anywhere but a wild guess, we could see a 4000mAh (or somewhere close to that) battery with Infinix's fast charging capabilities.
Finally on my list, the software on the Note 3 will be a first from Infinix this year. Android 6.0 with XOS on top (yes, not XUI).
The Infinix Note 3 looks like a productivity device, and Infinix are not holding back on the specs game. Oh, I didn't mention the screen size, the information that I have points to a 6.0″ Full HD IPS Display. Please not that the above information has not been officially confirmed by Infinix, therefore we could see some differences from what I have mentioned above when the device launches in a few weeks.
Read More: The Infinix Hot S (X521) Has Been Launched in Nigeria; No News of When We Will Get It in Kenya