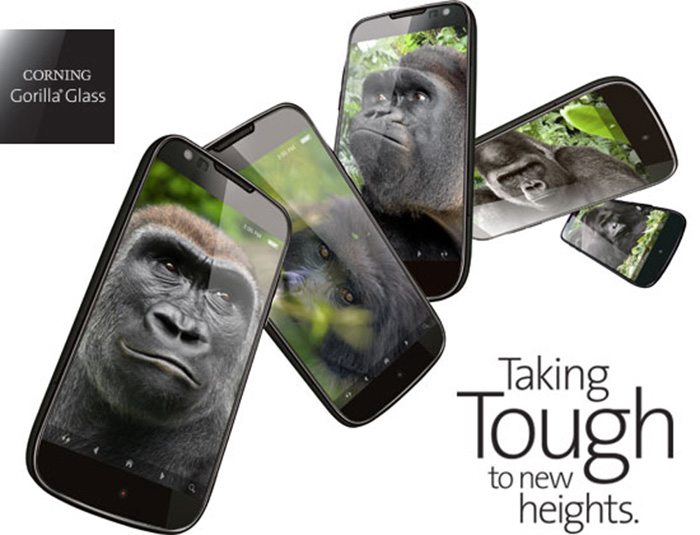 Before we get to it, let's talk about Corning first. You may or may not have heard about it but Corning is known for its toughened glass called Gorilla Glass. These are added to most smartphones to protect their displays from scratches or breaking when dropped. Most big manufacturers use Gorilla Glass on most of their devices and the company has proved itself to be a market leader in this sub sector.
Over 4.5 billion smartphones have Corning Gorilla Glass installed and this represents a market share of about 73%. These are impressive numbers for the company that has enjoyed the support of the big smartphone manufacturers out there.
To ensure it stays relevant and ahead of competition, Corning has announced Gorilla Glass 5. This fifth version comes two years after the company unveiled Gorilla Glass 4 which you can find on most of the current flagship devices from Samsung, Huawei, Xiaomi, LG just to name a few.

The one thing Corning is pointing out about Gorilla Glass 5 is that it can survive a drop of up to 1.6 meters, this is high enough for most selfie-takers when they have their arms stretched out. This means that when you have it on your smartphone, your phone can drop when you are taking a selfie and the screen will not break.
The company has said that it has achieved an 80% survival rate for drops at 67 inches. This is almost 4 times better than what its competitors offer. "When we drop our competitors' aluminum silicate glass and soda lime glass, they survive zero percent [of the time]," commented Jim Steiner, senior vice president and general manager for Corning's Specialty Materials division.
Corning Gorilla Glass 5 will be available on smartphones as from this quarter, we might just see it on the Galaxy Note 7 among other devices that will be launched this year.
[youtube url="https://www.youtube.com/watch?v=WU_UEhdVAjE" width="560" height="315"]
Read More: A High Quality Photo of the Galaxy Note 7 Leaks Online