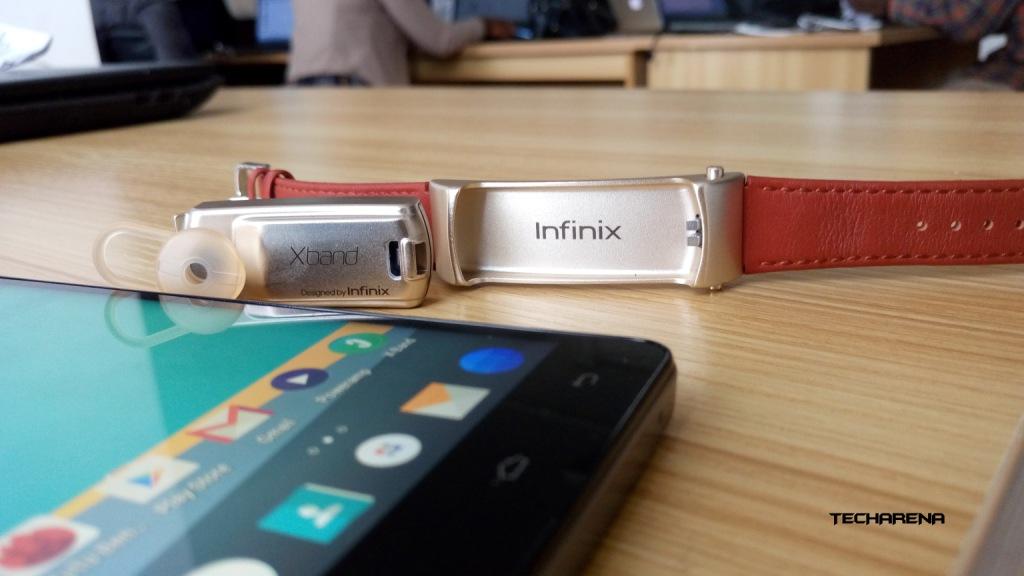 Earlier today, Tecno officially launched the Camon C9 in Kenya. Besides the phone, the company also unveiled its first wearable, the Tecno T-Band. After Tecno, the next smart band to be launched in Kenya will be from Infinix. Infinix and Tecno are owned by the same company going by the name Transsion Holdings incase you didn't know.
Back to the XBand, I have information that it will be launched soon and its retail price will be Ksh 9,000 ($89). This is not cheap and is even more than the Infinix Hot 3 smartphone. The price may change between now and the launch date but sources inside the company are confident that the final price will be Ksh 9,000. Pricing it this high is a bit risky for Infinix, they have to be creative in marketing it.
We did a hand on post with the XBand which you can check out using the link below.

Read: Infinix XBand Hands-On
For those who may still be confused, this is a smart band (basically a fitness band) and not a smartwatch, if this succeeds, we will expect a smartwatch from the company. The amazing thing about it is that you can detach its display and use it as a Bluetooth headset, this feature is available on a few smart bands out there but it's not easy to get most of them here in Kenya.
Compared to the Tecno T-Band, I like the XBand more, even though it will cost more, it offers more value and has a much better design. It will be interesting to see how these two compete.
Since its launch is expected soon, we should be getting more information as time goes by. In the meantime, you can go ahead our short introduction video of the XBand below.
[youtube url="https://www.youtube.com/watch?v=VOp1cuD4dmw" width="560″ height="315″]
Also Read: XOS will be Infinix's Customized User Interface similar to Tecno's HiOS