Samsung has been launching a new Galaxy Note device during the third quarter of every year and this year will not be different. We expect to see this device a few months from today.
The 2016 iteration of the company's phablet series is confusing at this point as some people are saying that Samsung will call it the Galaxy Note 7 and not the Note 6. We are still not sure why but this is what the rumours are suggesting. We don't care so much about the name at this point, all we want to see is the device itself.
The name is not really important at this point. The important thing right now has to do with the OS it will come with. Rumours are suggesting that it will come with Android Marshmallow and not Android N. The Galaxy Note 5 came with Android Lollipop but was upgraded to Marshmallow when it became available so this is not that bad for the next Note iteration.
Check out the image below.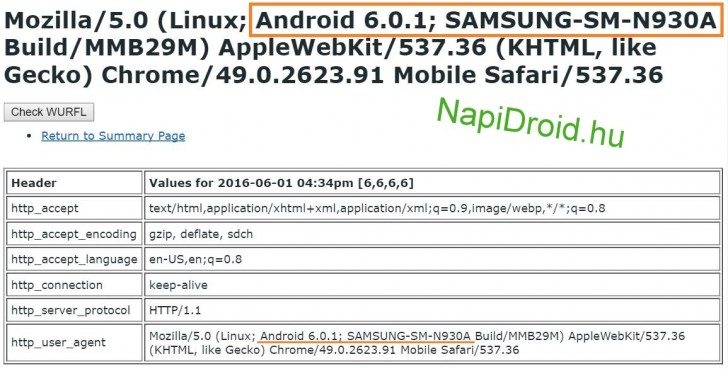 Marshmallow. Google announced the Android N developer preview a few weeks ago and with this, we expected to see it on device such as the next Galaxy Note. This is because the Note will come into the market after Google officially announces the next Nexus devices and Android N. If you were expecting to see Android N on the next Galaxy Note device, you will disappointed as it will not come with Android N. The good thing is that it will get updated to Android N a few weeks/months after launch.
Besides the OS, the Galaxy Note 6/7 is expected to come with the Snapdragon 823 processor paired with 6GB of RAM. The Snapdragon 823 processor has still not been announced but we have 2 months till the Note is announced so we may just see it there.
Read More: Samsung is reportedly working on smartphones with foldable displays that it will release next year