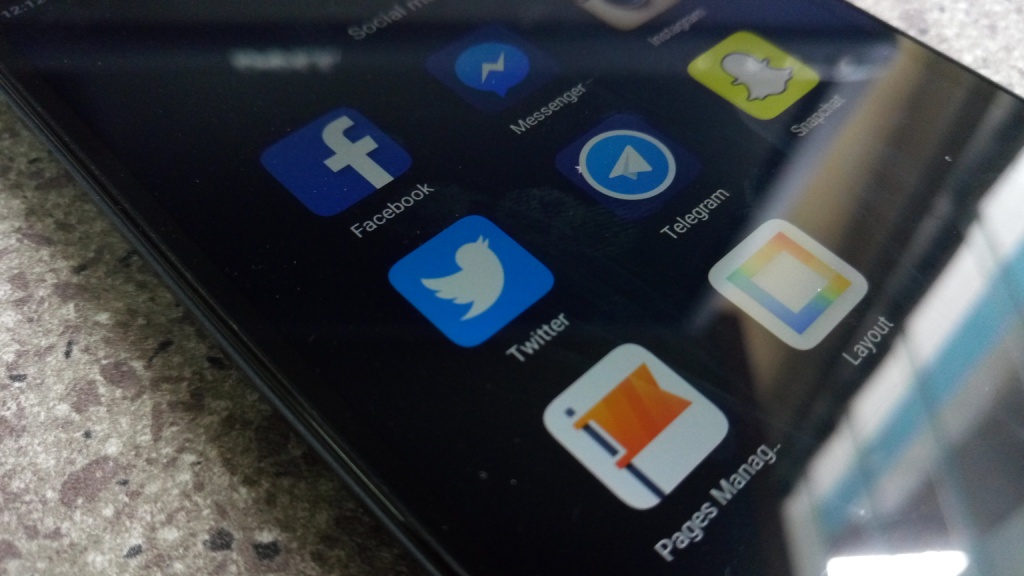 Twitter has been rolling out a number of changes to its platform and the company is not going to stop doing that anytime soon. It is being reported that Twitter plans to roll out a new dark theme that will sort of act as a night mode. This feature is being tested by some alpha testers in version 5.112.0-alpha.423 of Twitter for Android.
With this new dark theme, the normal white background with black text UI will be automatically switched to darker blue background with blue elements and white text. Switching to this new theme will depend on the location of the user and the time of the day. This will happen automatically as we have mentioned and with the testing version, users cannot switch it off or on. This is probably just for this version and Twitter may include one when the update finally rolls out to all users.
A dark theme will make it easier for users to use the app at night without straining their eyes. I have personally been activating the 'reading' mode on my phone at night to help with this and it is finally a good idea to see such features on individual apps.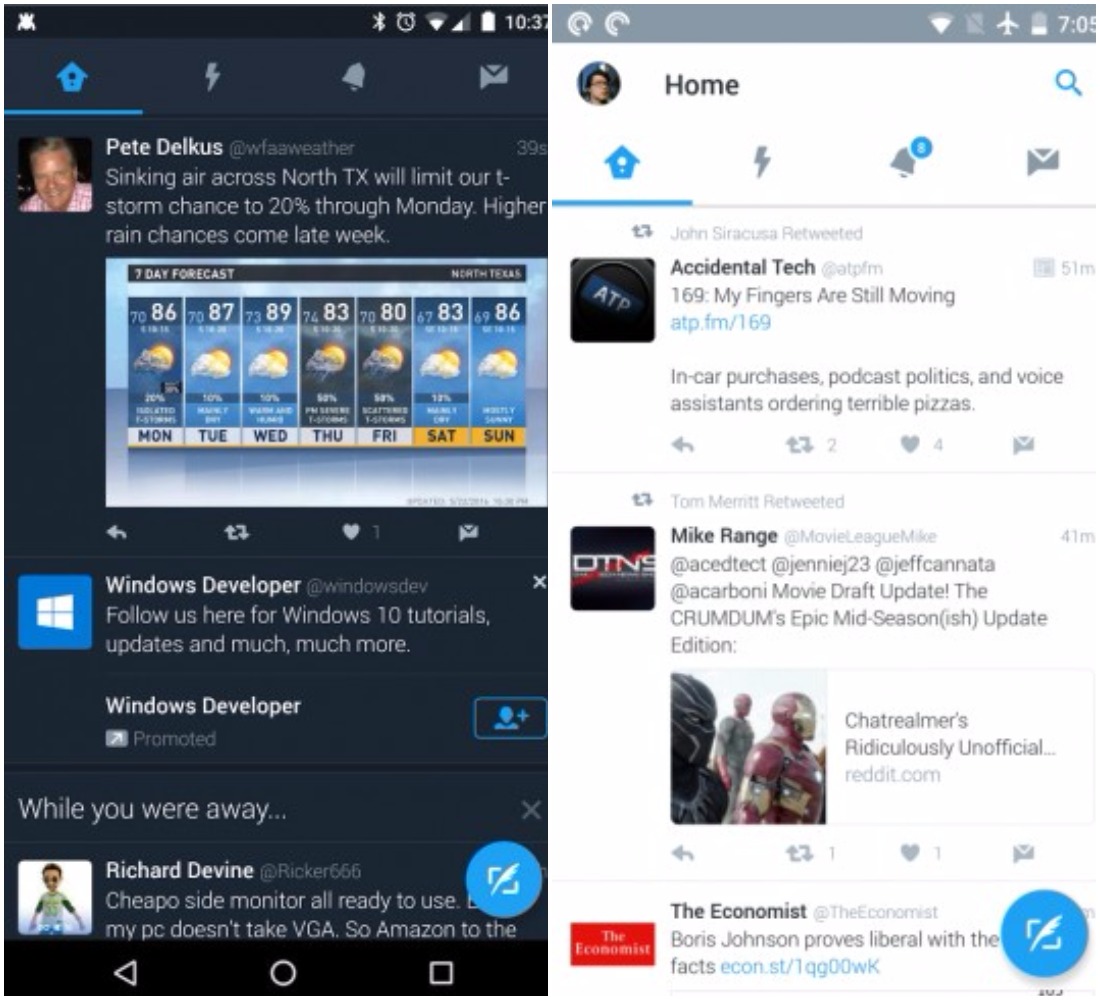 The One thing I like about this dark theme by Twitter is you can set it to switch on automatically, this means that you do not have to do it yourself every time.
New UI Layout
Besides the new dark theme, Twitter is also testing a new UI layout, a hamburger slide-out menu that allows you easy access the settings page and user profile, a three dot overflow menu and floating compose button to make it easier for you to tweet something from anywhere on the screen.
Twitter will be releasing this updated version very soon but the company hasn't given a timeline of when this might happen.
Read: Twitter Gets a New 'Connect' Tab to Help You Discover People You Might Be Interested In