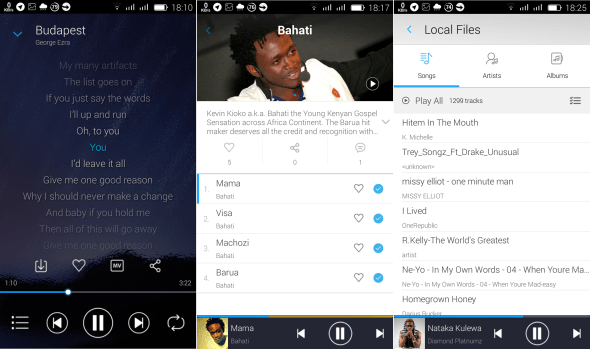 I have written so many posts about Tecno products recently but this is because they are about to shake the entry-level smartphone market soon. Boom Player is an alternative music app that comes preloaded on Tecno phones, it was first seen on the Tecno Boom J7, and has been a common feature to Tecno users. I know you're wondering, why am I taking time to write about a music app and it's not even an App of the Week. Well I didnt think much of this music app either until I got the chance to try it out.
So a few days ago, after spending some time with a Tecno phone running HiOS **goofy smile**, I opened the Boom Player just to see what's this fuss about it that Tecno Kenya is busy promoting on social media. The app opens up on the Discovery page and I was surprised to see music that was strange to me. Going through my head, was the question "what sorcery is this?" only to realize that these songs were suggestions of music that I could stream directly from within the app. Yes, Boom Player is a music streaming app.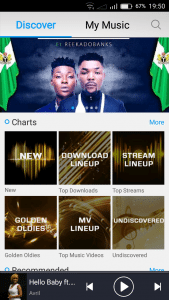 So after my great discovery, I decided to put the app to test, see exactly what it offers.

The music catalog they have online isn't all that. A few albums, a few African artsists. Some artists didn't even have songs listed on their profile and to me this was strange.
The app does provide lyrics to the songs but this wasn't always the case.
Apart from the sort-of poor music catalog, what else does this app have to offer? Being a music player, you can also play songs locally from your phone or SD Card. They also have additional features such as liking a sing, commenting on a song, watching the video of a particular song (this never worked for me), sharing a link to the song and even downloading the song (I should say buying because you have to pay to download).
This brings me to the next thing I want to mention, all the above features can only be accessed if you're logged in. This can be done through Facebook, Twitter or a direct sign up. Even after signing up, I could not manage to buy any song, my account balance was zero and when I try to load it (you can do this through airtime or a  debit/credit card) it failed. Gave me an "insert sim" error and I had my sim in the phone! The frustration!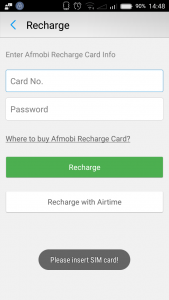 So, how good is this music app? Not so good. The streaming is slow, sometimes it takes longer than 10 minutes to stream a 3 minute song, and no it's not my slow internet, believe me.
The idea of paying for a song via airtime is great, if only it could work. Adding songs to their current catalog wouldn't be a bad move, for now I would not be excited about it.
With the Tecno Boom J8 smartphone on the way, I hope it will come with a much improved Boom Player.
Read More: EXCLUSIVE: New Tecno Boom J8 Images and Specifications