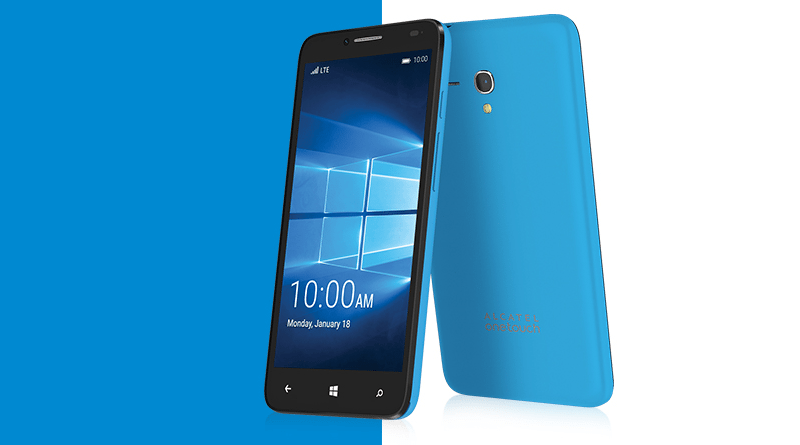 Alcatel is one of the few companies showing Windows fans some love. The company launched the affordable Fierce XL smartphone with Windows 10 Mobile not so long ago. Since this was an entry level device, the company went back to the drawing board and started working on a high end Windows 10 Mobile device whose launch date is still unknown. This premium Windows 10 Mobile device will be the Idol Pro 4 which we have heard very little of up until now.
Read More: The Alcatel Idol Pro 4 Will Be the Company's Flagship Windows 10 Smartphone This Year
We are getting details of some of the specs the Idol Pro 4 will come with and these give us a clear picture of what to expect. The first thing that stands out is the 6 in display. Yes, rumors are suggesting that the Idol Pro 4 will come with a 6 inch display with a quad HD resolution. Previously we had heard that this phone will have a 1080p resolution and that would have been bad for a 6inch display and I just hope that the company goes with a quad HD display.
Underneath, the Idol Pro 4 will be powered by a Snapdragon 820 processor paired with 4GB of RAM and 64GB of memory space. This is really what gets me excited about this phone as that combination will definitely make a powerful device. The phone will also support continuum which is also a good thing.
Things keep getting better in the camera department as you get a 22MP camera at the back with a 10MP front facing one. These are pretty good on paper and am hoping their performance is good too.
At this point, there is no news about the official launch but my guess is that we will be seeing it before the second half of the year.
Read More: Alcatel Introduces Three New Affordable Smartphones, the Alcatel POP 4, POP 4+ and POP 4S