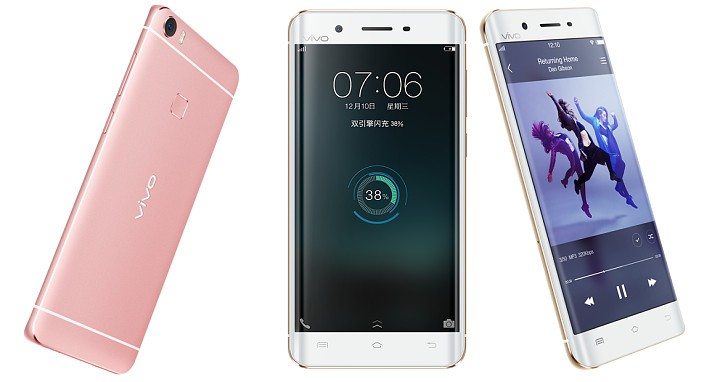 Competition in the smartphone market keeps getting tougher by the day and this pushes manufacturers to be innovative. Being innovative is what smartphone manufacturers are hoping will separate them from the rest of the players.
One company that seems to be bringing new products and features to the market is Vivo. The company has just unveiled the Vivo Xplay 5 which stands out as being the world's first smartphone with 6GB of RAM. Keep in mind that there are a good number of laptop and computers out there with 4GB of RAM or less.
The Vivo Xplay 5 was announced last night in China and will surely get the big manufacturers thinking. Most of these manufacturers started including 3GB of RAM into their smartphones not so long ago and they definitely see this as a challenge.

Vivo has always tried to be the first with some features as back in 2014 the company had the Vivo 3S which at the time was the first smartphone with a Quad HD (1440 x 2560) resolution display. The company did not get to enjoy this status as the phone wasn't available in many global markets. All in all, Vivo is a pretty interesting company that likes to take things to the extreme.
The RAM is not the only interesting thing about the Vivo Xplay 5, below are a few extra features it comes with.
Vivo Xplay 5 Specifications
Display Size: 5.43-inch QUAD HD AMOLED display (slightly curved)
Chipset: Qualcomm Snapdragon 820
Processor: Quad Core Processor
Storage Space: 128 GB
Android Version: Android 5.1 Lollipop with FuntouchOS on top.
Network: Supports 4G LTE
Camera: 16 MP with dual-tone LED flash at the back with an 8MP one in front
Battery: 3600 mAh
There is a 4GB variant that will be available for those who see 6GB as a bit too much, Vivo says that this phones comes with a custom liquid cooling system to ensure it doesn't get too hot. Pricing will vary with the 4GB variant retailing for $565 (approximately Ksh 57,000) while the 6GB variant will be retailing at $600 (approximately Ksh 61,000).