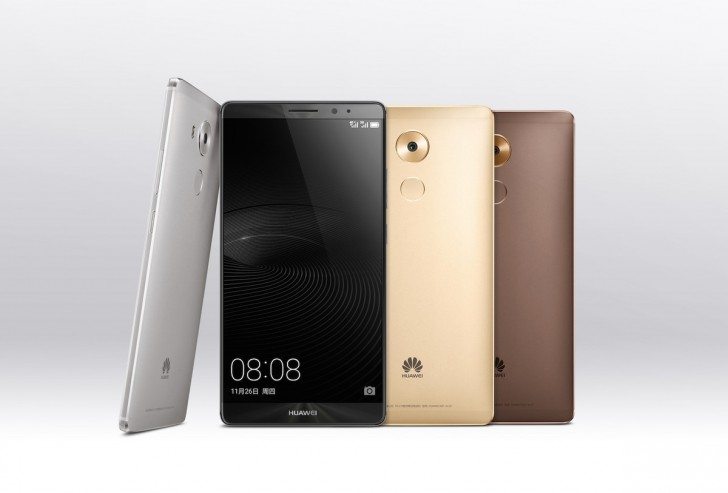 The Huawei Mate 8 will be launched in Kenya early next week (Tuesday). The company has already sent out media invites to the event that will see the official introduction of this phone into the country. This will be the first Huawei smartphone to be launched in Kenya this year.
The Huawei Mate 8 was launched globally last month at CES 2016 and is the latest phablet from the company. It is impressive for Huawei to bring this phablet in Kenya about a month since its global launch. This device comes with some very impressive specs that might get any Android enthusiast interested.
The Huawei Mate 8 is targeting the high end users in Kenya who prefer premium devices with flagship specs. According to Mark Hemaobin, Huawei Devices Country Director "Professional smart phone users have a lack of choice when it comes to devices that meet their requirements. We have tried to keep this in mind when positioning the Mate 8. It is perfectly suited to business users with its large battery, super-efficient rapid charging, large screen and additional security features. Work life balance and increased productivity is what we wish for all our mate users."

This will not be the only high end smartphone from Huawei to be launched in Kenya this year. the company has plans to bring other high end devices as the year goes on.
Huawei Mate 8 Specifications
Some of the specifications of the Huawei Mate 8 include:
Display Size: 6.0 inches
Display Type: IPS-NEO LCD capacitive touchscreen
Resolution: 1080 x 1920 pixels
Chipset: HiSilicon Kirin 950
CPU: Quad-core 2.3 GHz Cortex-A72 and quad-core 1.8 GHz Cortex A53
Internal storage space: 32 GB with 3GB RAM or 64GB with 4GB RAM
Back Camera: 16MP
Front camera: 8MP
Battery: 4000mAh
Notable features: Fingerprint sensor, 4G Support
Keep it here to be informed when this phone is available in the country.
Read More: Huawei Mate 8 Specifications