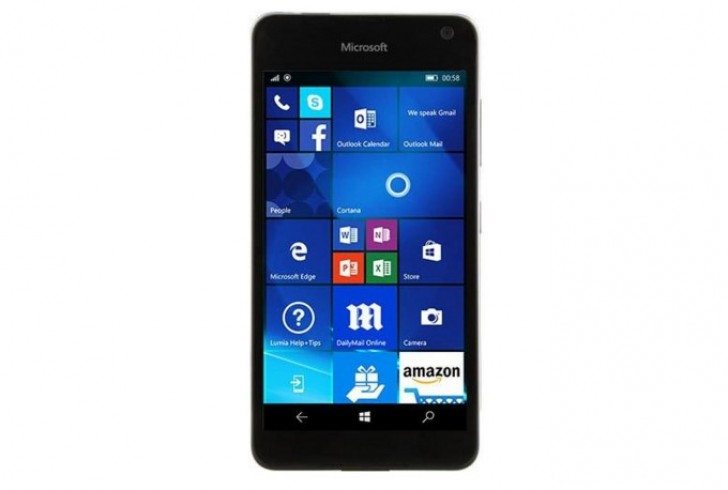 Microsoft has been very quiet about its plans in the smartphone market this year. All we have heard is that there are two Lumia smartphones, the Lumia 650 and 850, which will be unveiled sometime this month. We have seen leaks and rumors surrounding these two smartphones but never got official confirmation from Microsoft.
If you are a Windows Phone fan, you will be happy to know that some of the specs of the Lumia 650 and its price have sort of been confirmed. The latest leak comes from Ireland where the phone is expected to retail for €199.99 (approximately Ksh 23,000).
The leak also confirms that the Lumia 650 will have a sleek metal design, this is in line with what we have heard about the phone before. It is nice to see Microsoft bring a premium touch to its mid-range smartphones.
As for the specs, the Lumia 650 is expected to come with a 4.97 inch display and will be powered by a 1.3 GHz quad-core processor. It will come with 16GB of internal storage space with an 8MP camera at the back and a 5MP one in front.  As expected, it will come with Windows 10 Mobile and will support Glance screen.
The above mentioned specs are what we know at the moment. The specs look decent enough but am not sure about the price of this phone, it looks a bit too high for its specs, this phone should not cost more than Ksh 18,000 if you ask me.
We will keep you updated on this phone if anything comes up.
Read More: Official press photo of the Microsoft Lumia 650 surfaces online
Source; wmpoweruser