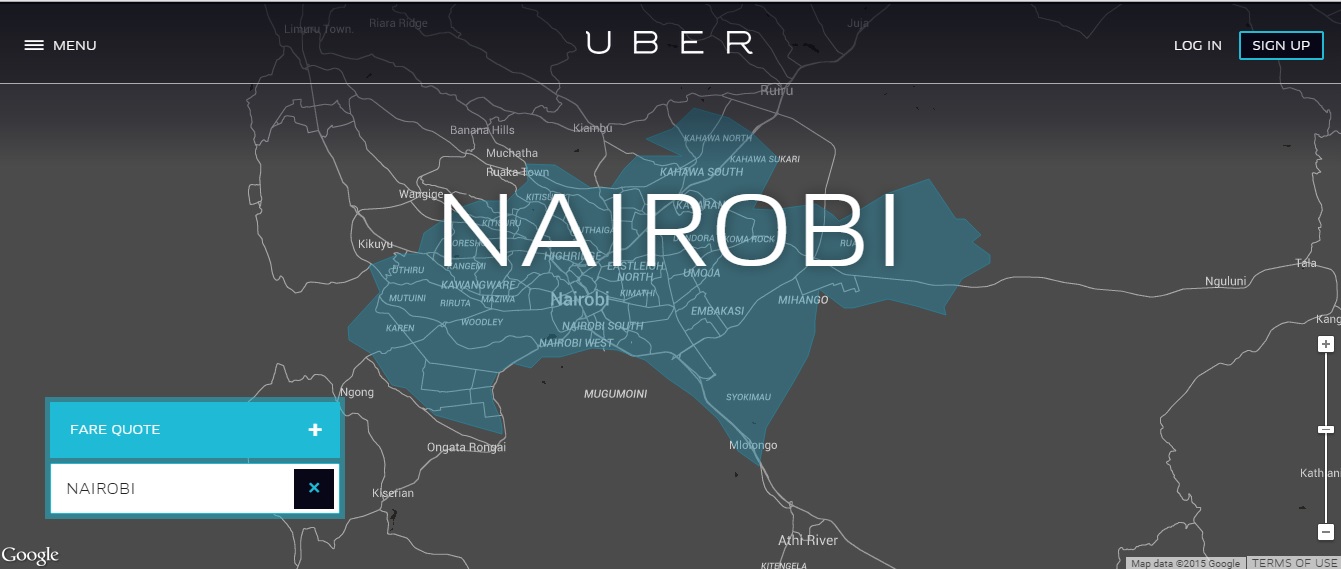 Ever since Uber rolled out its services in the US, it has faced stiff opposition from existing taxi operators who argued that the Taxi hailing app was eating into their specific markets. This has been the case for most cities Uber has launched its services but we have never had any issues here in Kenya. The only country that has seen major backlash with Uber's entry in Africa is South Africa.
It seems like the honeymoon is over for Uber as some local Taxi drivers are arguing the Uber's pricing model will drive them out of business. This is according to the BusinessDaily which has reported that some of the taxi drivers have warned of an impending attack to Uber partners in the country.
A statement from Uber to its partner drivers says, "We have received reports of isolated intimidation and harassment of our partner-drivers at the Oval — a commercial building complex — in Nairobi's Westlands….Please be alert and aware in this area by concealing your Uber device and ensuring that your pick-ups and drop-offs take place in public, well lit areas."

How Uber works
For those who don't know how Uber works, am going to give you a general idea in a few sentences.
To use Uber, you will first have to download its app from the Apple App Store, Google Play Store, Windows store or BlackBerry App World. After downloading it, you will have to go through the signup process.
With the App fully installed and when you are signed in to your account, you can choose your pick up location and request for the Taxi to come pick you up.
One Uber partner driver (usually the closest one to you) will see the request and choose to accept it. If this happens, he/she will see your location.
The driver will start making his/her way to you and once you are in the Taxi and the driver marks it so and that's when the app will start tracking your trip to determine how much you should pay.
Uber has a base fare of Ksh 100 with an additional Ksh 60 per kilometer covered and Sh4 per minute. This when calculated is usually cheaper that you going and getting the taxi all by yourself.
Once you get to your destination, the fare will be deducted from your credit/debit card if you had that option picked or you can choose to pay by cash.
Keep in mind Uber uses normal taxis and doesn't have its own vehicles. The value proposition it gives the drivers is the ability to get more clients that they would have when they are not using its app.
 Why Drivers are angry
The fact that Uber is much cheaper that getting a taxi the traditional way is what is making the drivers angry. Uber is essentially 'stealing' from them and this doesn't settle well with them. According to Kenya Taxi Cab Association (KTCA) treasurer, Richard Muiga, "Uber fares are as low as Sh300 to Westlands. We do not understand that pricing model and cannot charge that low because we also pay taxes." Getting an ordinary taxi the old fashioned way through the same route (Westlands to CBD) will cost you at least Ksh 600.
We will have to wait and see what comes out of this and if the threats by some taxi drivers shake Uber in any way. Personally I think Uber brings some changes to the market and makes it affordable for customers to move around and this has disrupted the taxi business and some of the drivers who have been taking advantage of customers are not happy. It is about time someone gives the customers a fair deal and that is what Uber is doing and the taxi drivers are opposing.
Read More: You Can Now Pay For Your Uber Rides Using Cash or Mobile Money