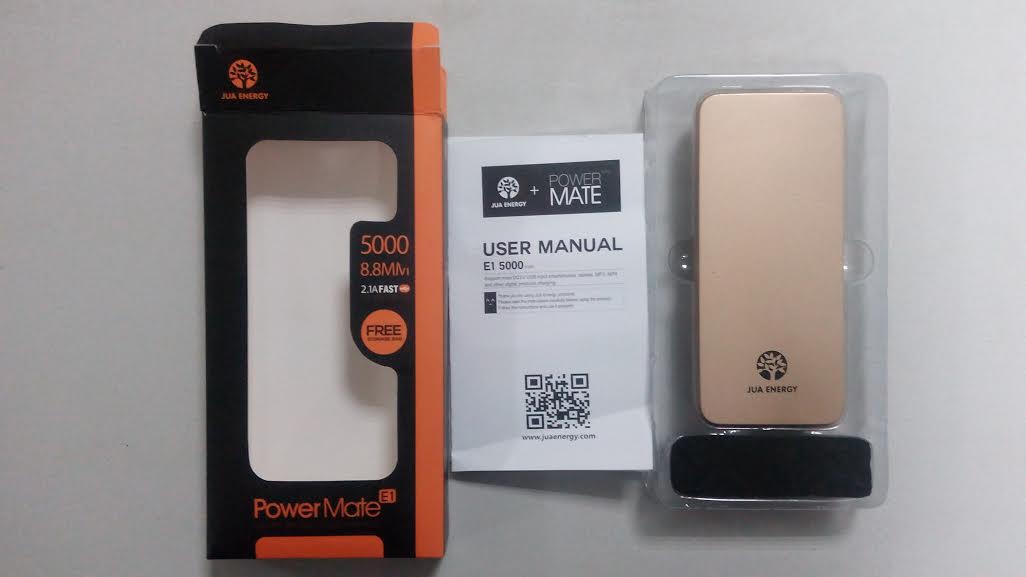 JUA energy launched in Kenya early this year and moved fast to position itself as the best manufacturer of genuine, quality portable powerbanks, Bluetooth headphones, Bluetooth speakers and Solar home systems. We did a review of one of its portable power bank and this is what we found out.
The unit reviewed is this 8mm gold super slim powerbank selling on Jumia at Ksh. 2,600. There is also a silver option if you are a choosy person. The design is irresistible and as advertised, super slim. The casing is solid to ensure safety in case it falls. The real version and the one advertised on site are a perfect striking match!   
At the top of the device is a standard and micro-USB port for charging the polymer powerbank. The whole charging process takes around 3-4 hours to fill the 5000mAh cells on a wall power socket though I didn't attempt to charge directly through a laptop USB connection which I guessed would have taken longer. There is a manual to guide you on usage.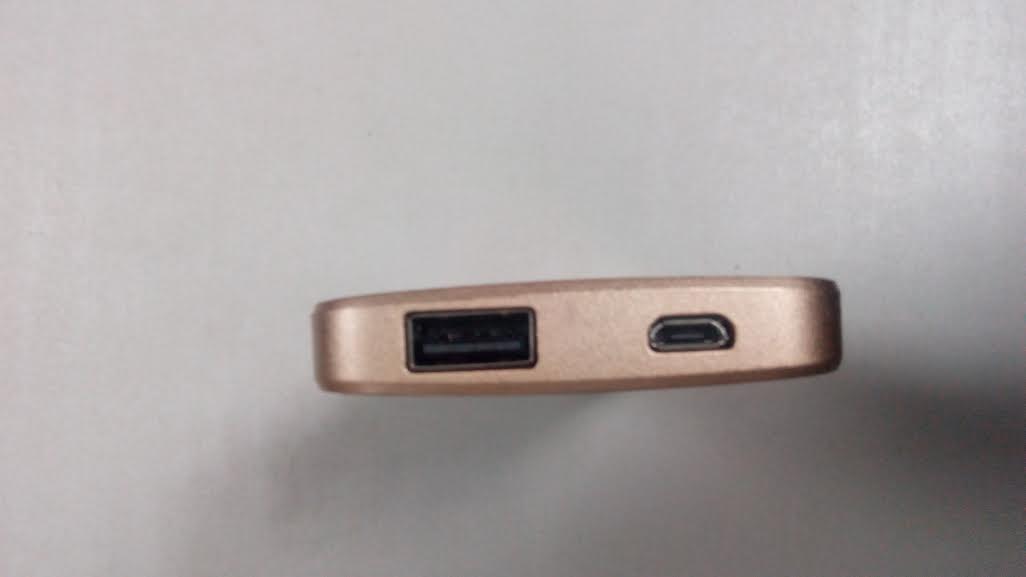 Packed with the power bank is a white USB micro USB cable, which is well wrapped in a classy black pouch branded JUA Energy that you use to carry the powerbank around in(I love the pouch) The USB cable has two functions 1. To recharge the powerbank and 2. Recharge your smartphone, tablet, Bluetooth headphones, Bluetooth speakers or any rechargeable device you have.
It's also interesting to be able to recharge and disperse charge at the same time for the powerbank in case you find yourself in that compromising situation where you have plugged in your powerbank to a wall charger while still recharging your phone from the same powerbank.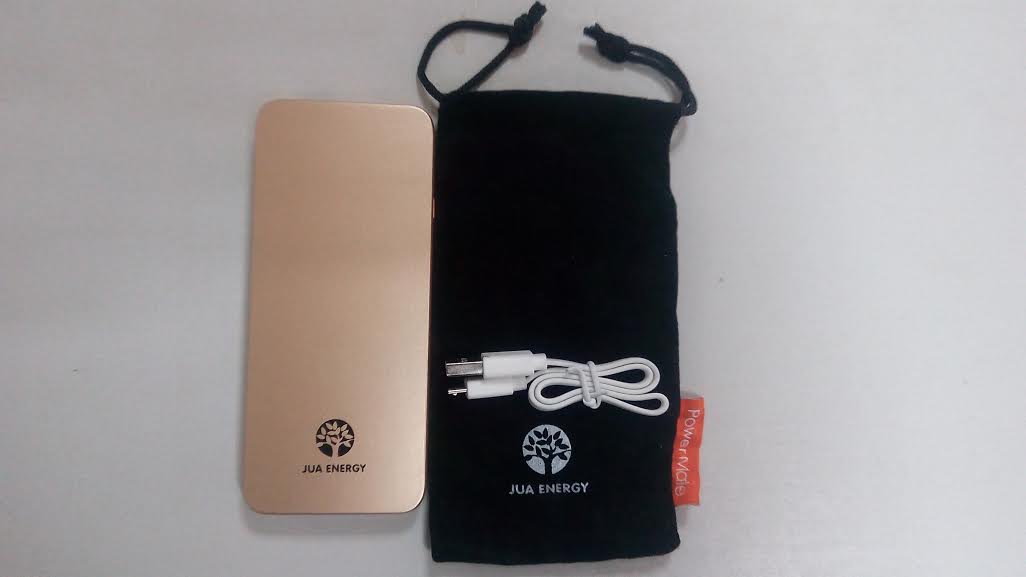 On the right is an on-button with four led lights to indicate approximate charge which also animates while charging, the lights indicate the percentage charged. The 1st signal light up should indicate 20% battery percentage, 2nd signal light up should indicate around 20-40% while the 3rd signal light up should indicate 40-80%. The 4th signal light up should be anywhere between 80-100% depending on your charging patience.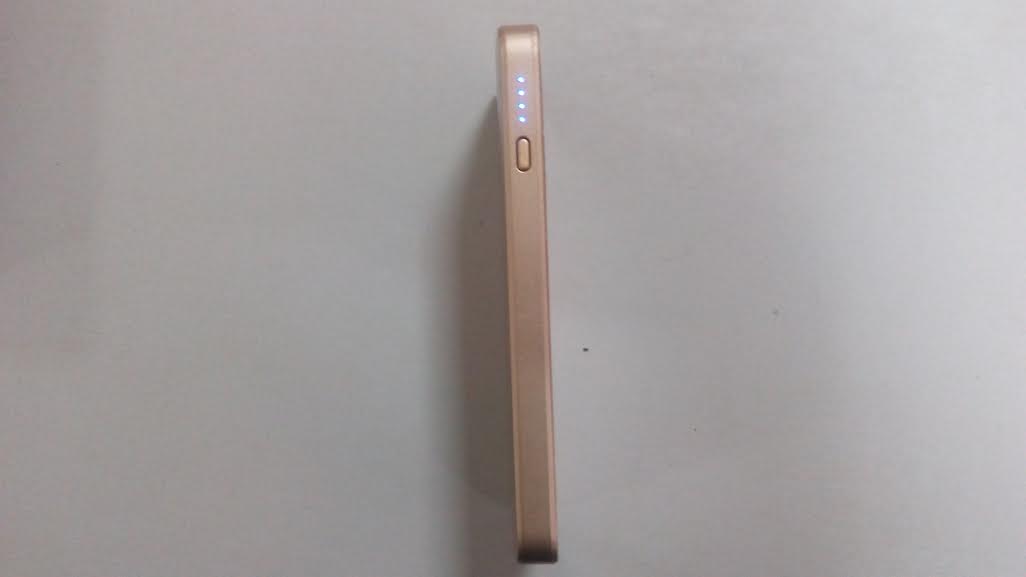 What's interesting is the power bank's ability to go into sleep mode in 45 seconds of non-use to save power for the next use. The signal indicator also goes off after 3 seconds of plugging in to re-charge your phone to save for your standby use.
While fully charged, the 5000mAh powerbank is able to fully recharge an empty Sony Xperia Z around two to three times and was able to fully recharge my empty Infinix hot note's 4000mAh battery and still reserve some charge which is amazing!
Other than the high recharge ability, the super cool slim design, the amazing finishing and the slim light weight features the value for money is guaranteed and quality assured with the guarantee offered by the company should the power bank act up.