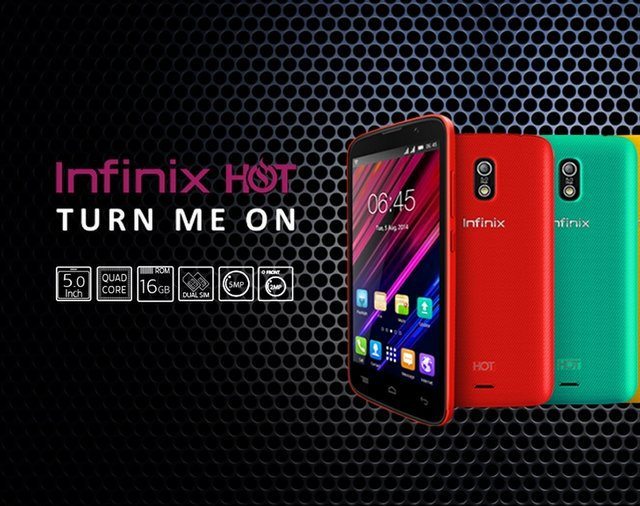 The Infinix X507  is not your ordinary entry level Smartphone. This Smartphone has some amazing specifications and features that are not rivalled by any Smartphone within its price range of about Kshs. 7,000. Competing Smartphones will cost you about Kshs. 5,000 above what Infinix is offering.
The Infinix X507 is made for those who want a reliable Smartphone but do not want to spend a lot of money on it. It is available in four different colours that include Black, Yellow, White and Red. This means that you can get the exact colour that will match with your personality.
Below are some key specifications and features that the Infinix X507 has.

Design
The Infinix X507 has a unique design that you do not expect from a Smartphone that cots you less than Kshs. 10,000. The design is very solid with a smooth cover that makes it very easy to carry around. It measures 142.4 x 73.2 x 10.1 mm and weighs 160g. This makes it light to carry around as it is neither too big nor too heavy.
Display
The Infinix X507 has a 5.0-inch IPS capacitive touchscreen with a resolution of 480 x 854 pixels. This translates to a pixel density of 196 pixels per inch. This may not be great but considering its price, I will not complain.
RAM and Memory
The Infinix X507 has 1GB of RAM that is not very bad for its low price tag. This Smartphone has 16GB of RAM that can only be expanded up to 32GB. You may want to get a cloud based service of you need more storage space.
CPU and OS
The Infinix X507 has a 1.3GHz quad core processor that will ensure snappy performance at all times. This is a Cortex-A7 processor so you are guaranteed the best possible performance. The Phone is running on Android 4.4.4 kitkat which is not very bad.
Camera Specs
The Infinix X507 has a 5MP main camera and a 2MP front facing camera. The 5MP main camera is not that great for the device I had a chance to play around with. This should not discourage you from buying this device unless you normally take your photo in low light conditions. The camera has LED flash which makes the photos slightly better.
The 2MP camera is not the best but will take good selfies if the lighting in the room is good.
Battery
The Infinix X507 has a 2000 mAh battery that is not very bad and will easily last you the whole day depending on your usage.
Price in Kenya
The Infinix X507 is currently selling at Kshs 6,999. Buy the Infinix X507 from Jumia by clicking the image below.