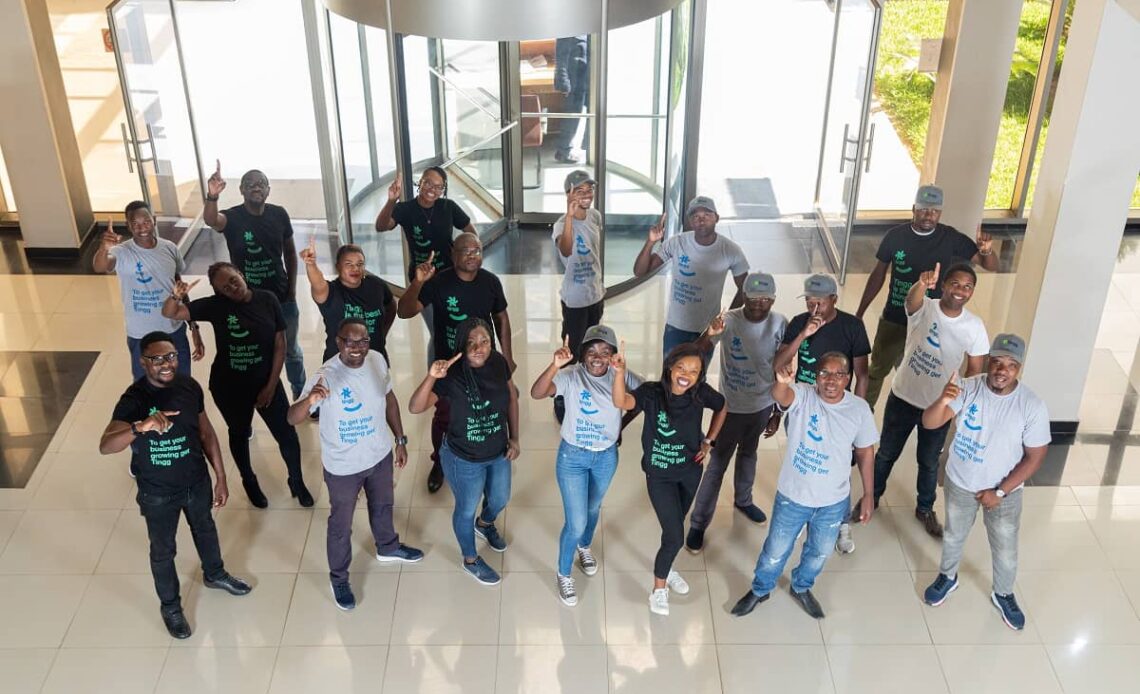 Cellulant's digital payments platform, Tingg, is revolutionizing the way Zambians pay their utility bills. In the past, individuals and businesses had to visit physical stores to pay their water and power bills in cash. Tingg removes this requirement by providing a digital bill payment solution that allows customers to pay their bills from the comfort of their homes using their mobile phones, tablets, or computers.
The adoption of mobile money ecosystems has expanded across many African countries, including Zambia, making it easier for utility service providers and end-users to benefit from mobile utility bill payments. Mobile utility bill payments increase payment transparency, reduce leakage, lower operating costs, and open up opportunities for financial inclusion. Furthermore, they support mobile operators by increasing the adoption of mobile money frequency, average transaction value, and transaction frequency.
Cellulant is leading the charge in digitizing payments across multiple African countries through its Tingg digital payments platform. The company is driving digital transformation in Zambia's utility sector by enabling seamless and efficient payment processes for a range of utility companies, including those providing water and power services. This allows for a smoother experience for their customers, who can now pay their bills conveniently from their mobile phones, tablets, or computers, reducing the need for customers to visit physical payment outlets.

By digitizing payments, Cellulant is also addressing long-standing sector issues like water losses and financial stability, while providing utility managers with new tools to confront the upcoming problems of growing urbanization and climate change. The use of digital payment alternatives is changing the way utilities and customers engage with one another. While IoT devices have created new opportunities to monitor services and automate procedures, mobile money is revolutionizing revenue collection. Enterprise resource planning (ERP) tools and digital platforms are enabling more efficient utility administration and laying the groundwork for the digitalization of utility operations.
Cellulant partnered with five water utility companies in Zambia in 2022 to enable their customers in the provinces to pay their water bills conveniently. Nkana Water, Kafubu Water, Mulonga Water, Chambeshi Water, and Western Water now offer better payment services for their customers and have seen exponential growth in digital payments. The company has also been powering digital payments for Zesco, the national power utility of Zambia, to ensure that its customers can make payments seamlessly from anywhere in the country. The company's digital payments platform provides real-time data analytics and reporting, enabling companies to make informed decisions about their payment processes and improve their cash flow management.
Tingg by Cellulant is providing businesses with a safe and secure payment environment, giving them peace of mind knowing that their transactions are protected. The company's payment platform is built to meet the highest security standards, using the latest encryption technologies and complying with international security standards. Customers in Zambia can pay for their utilities on Tingg by dialing the USSD code- *265# and choosing whichever utility they want to pay for.
Read: Cellulant Revolutionizing Digital Payments and Financial Inclusion in Africa – Interview with CEO Akshay Grover